Are you a chef or food lover? Join our in-person workshops in Chiang Mai, Thailand. Learn traditional techniques from a Thai cuisine expert in a serene farm setting.  ✨ Reserve your spot now as spaces are limited!
Thaifoodmaster's rich collection of free online-articles, research papers, reports, and news on virtually every aspect of Thai food preparation, history and the wisdom of Thai culinary arts.
Get unlimited access to Thaifoodmaster's constantly growing library of prime professional masterclasses, articles, recipes and videos on Siamese culinary topics, available nowhere else in English.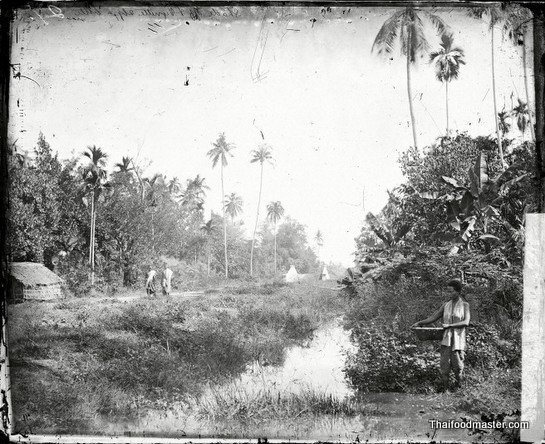 What is Thai Cuisine? Thai Culinary Identity Construction From The Rise of the Bangkok Dynasty to Its Revival
By: Panu Wongcha-Um (B.A. (Hons) Melb), 2010

A Thesis Submitted For Degree of Master of Arts Department of History National University of Singapore.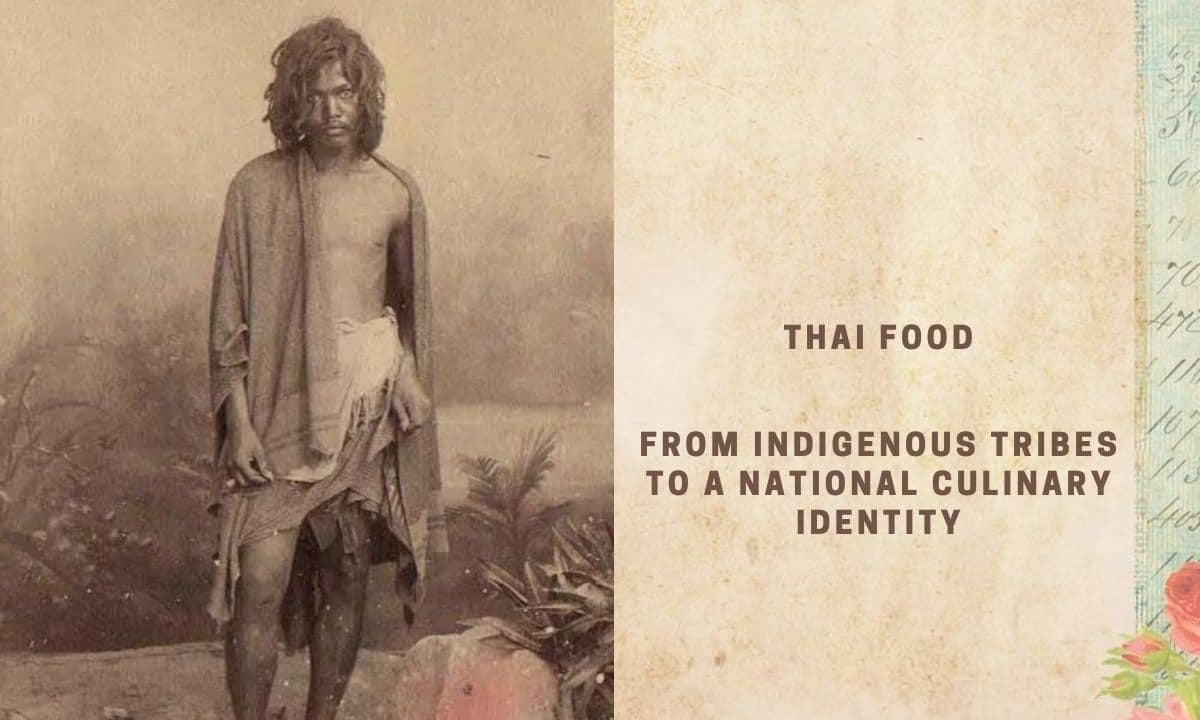 From indigenous tribes to a national culinary identity
By: Hanuman

An old Thai expression – Saang baan bpaeng meuuang (สร้างบ้านแปงเมือง) – condenses into four words the complicated dynamics involved in the founding of a country with a national identity from a group of families and their tribes.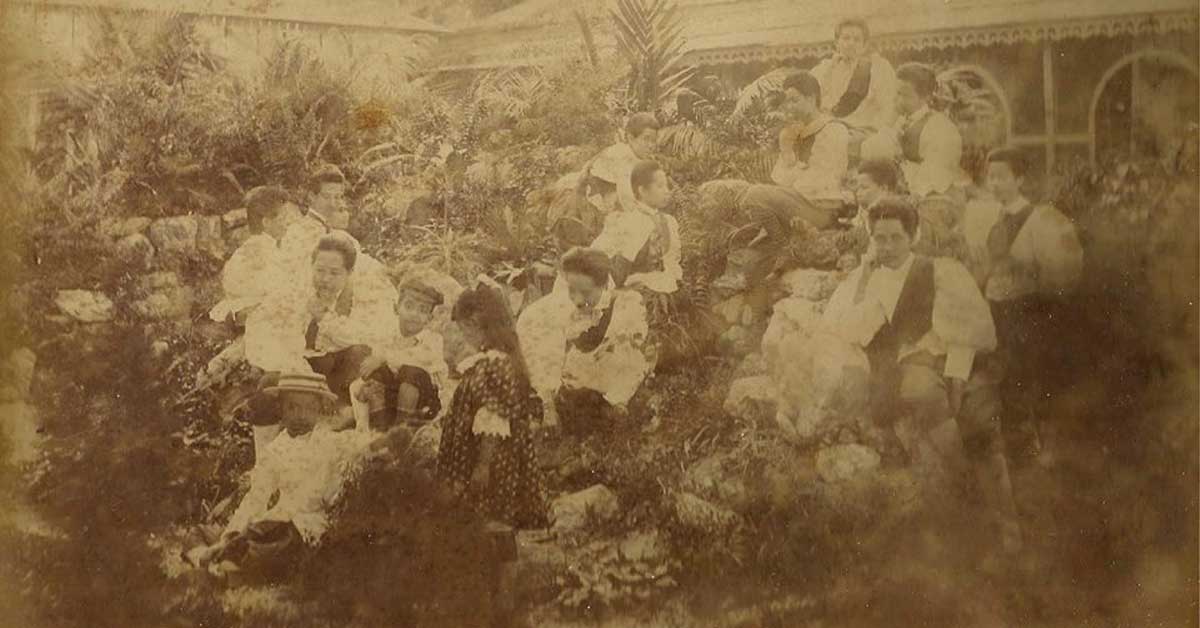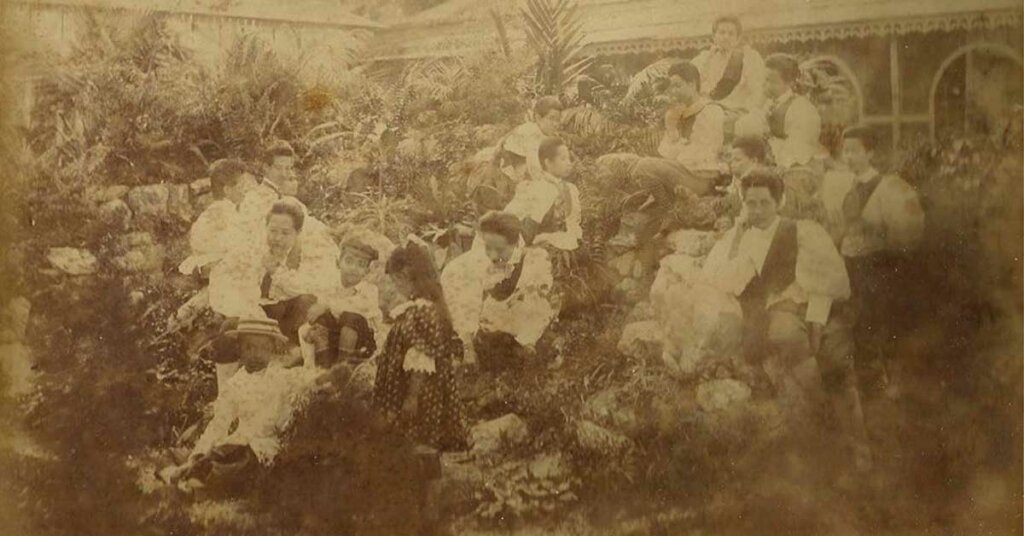 Siamese Culinary Legends of the Rattanakosin period
By: Hanuman, Thaan Khun

In this series of short articles highlighting their lives and work, we salute and pay homage to the most prominent individuals who influenced and shaped the Siamese culinary arts bpaa ga sin (ปากะศิลป์) of the Rattanakosin Era.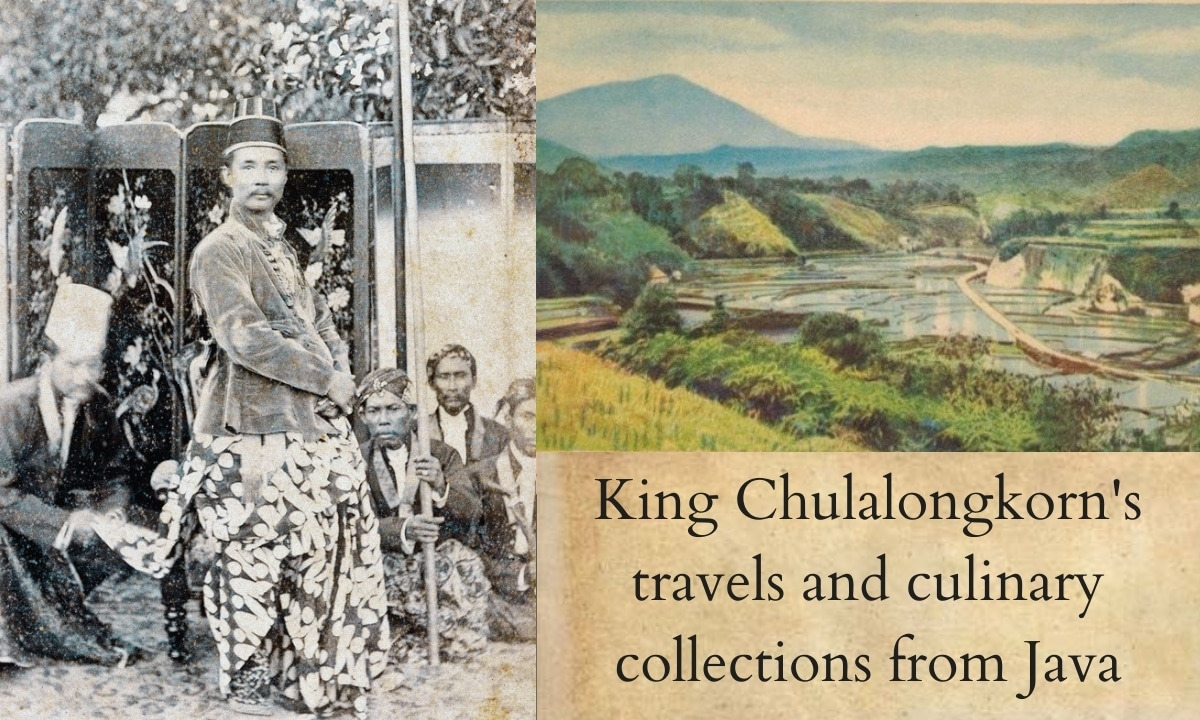 King Chulalongkorn's travels and culinary collections from Java
By: Hanuman

King Rama V made three trips to Java in 1871, 1896, and 1901, where local rulers and Dutch officials welcomed him warmly. As a result of these visits, Javanese food was introduced to the Siamese aristocracy's awareness and taste. In this series of recipes and articles, we will trace the origins and recreate these dishes based on manuscripts and cookbooks written by several individuals who had a first-hand account of King Chulalongkorn's travels and were known for their culinary skills.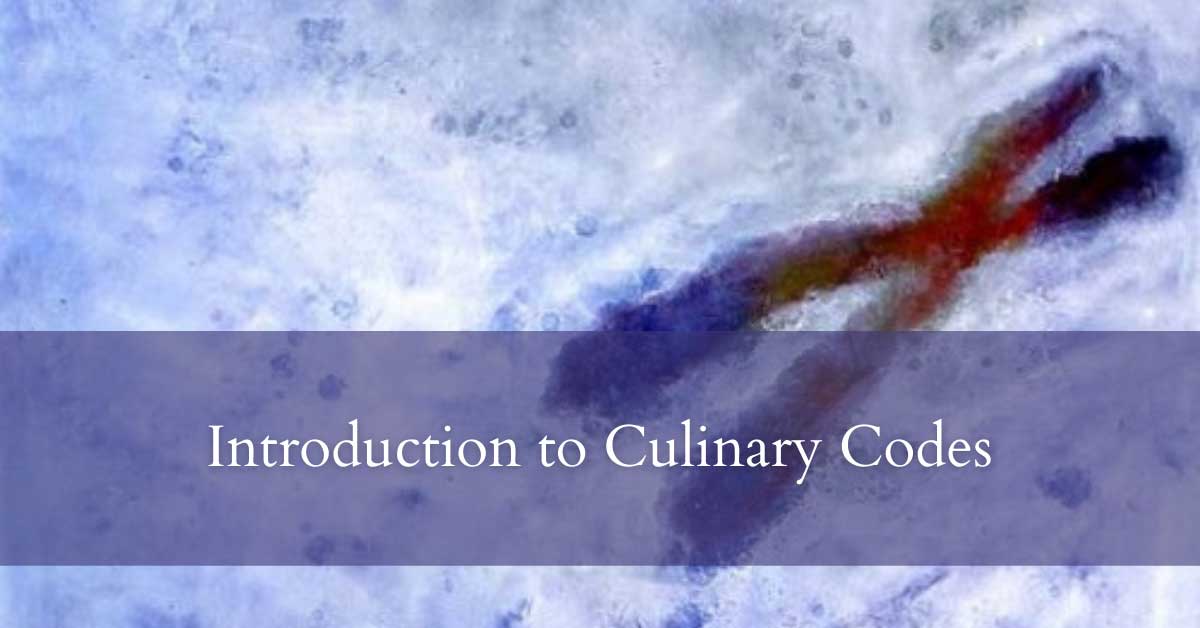 Introduction to Siamese Culinary Codes
By: Hanuman

Traditional Siamese cuisine can be challenging to decipher: the culinary codes are complex and ingenious, as well as resourceful. It uses a creative set of flavor layering tools that strengthen the flavor and amplify the umami through chemical synergy without neglecting the dishes' aroma, color, and texture.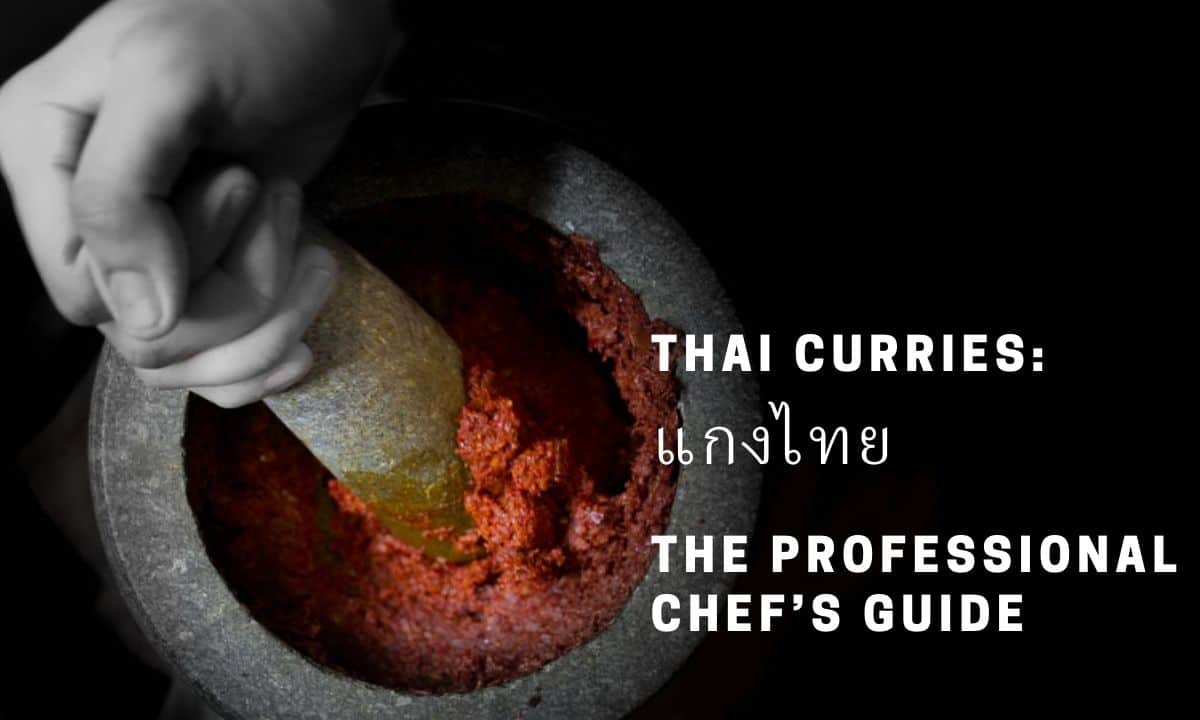 Thai Curries: The Professional Chef's Guide – แกงไทย
By: Hanuman

This masterclass covers Thai curries' origins, classifications, regional varieties, curry paste composition, ingredients, spices, and color adjustments, along with essential and practical cooking techniques, and the superb flavor layering practices that master chefs use in crafting Thai curries.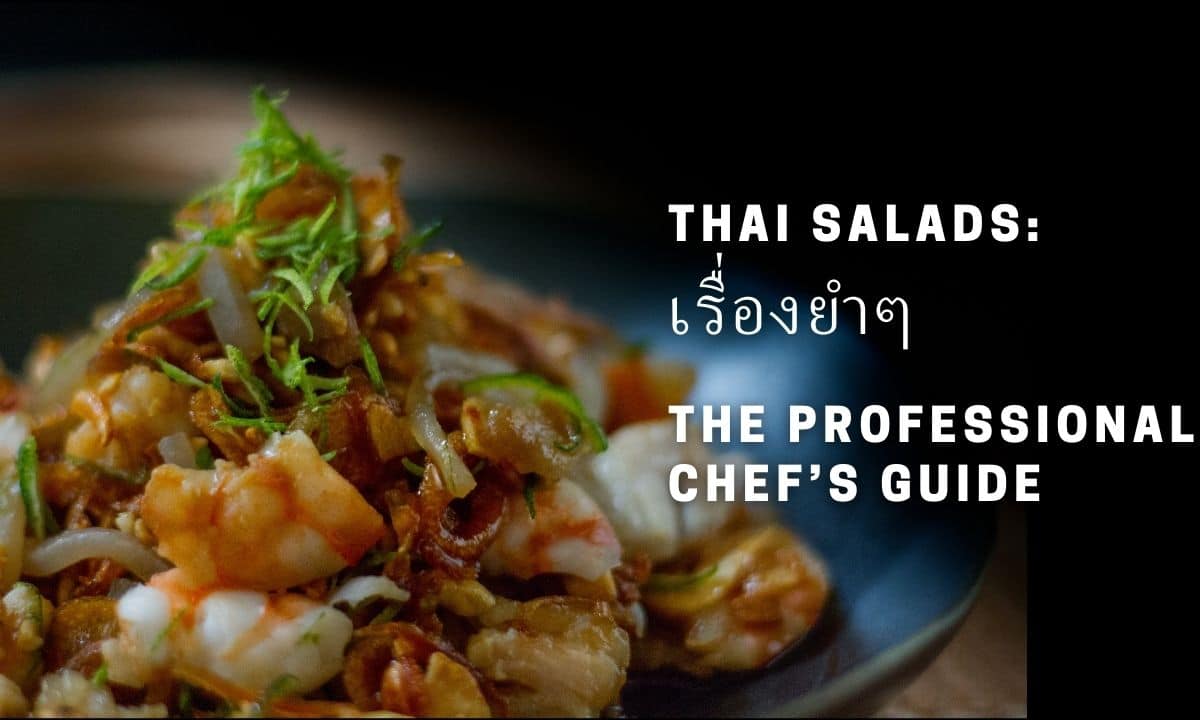 Thai Salads, The Professional Chef's Guide เรื่องยำๆ
By: Hanuman

Modern-day Thai salads are often identified with a flamboyant appearance, and loud and often over-sweetened seasoning. In contrast, old-fashioned Siamese salads were gentle, soft and flavorful. In this immersive and uniquely designed masterclass, we decipher the intricacies of old-fashioned Siamese salads' culinary codes, using Thaifoodmaster's revolutionary visual approach to layering flavors.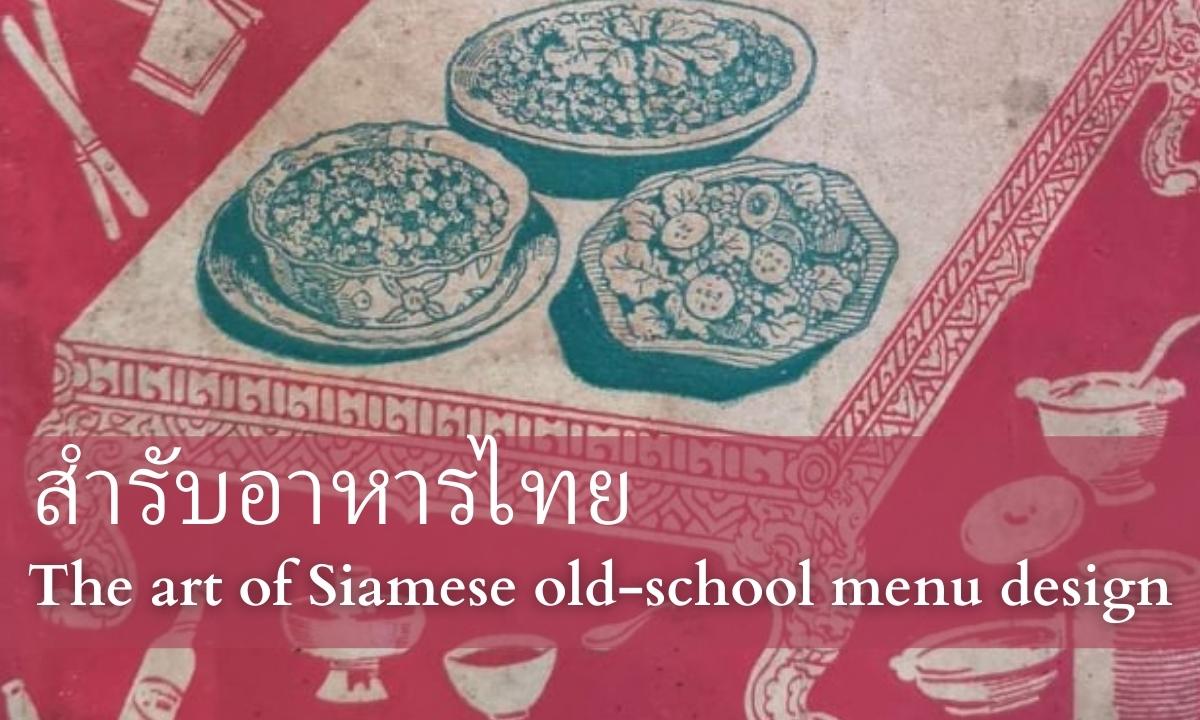 The art of Siamese old-school menu design สํารับอาหารไทย
By: Hanuman

This masterclass explores the art of Siamese old-school menu design, as reflected in pre-WWII aristocratic Siamese manuscripts. The masterclass includes detailed reference materials with a large number of set menu ideas for everyday or special occasion meals, as well as a seasonal food calendar providing a year-round list of suggested ingredients based on their availability and optimal quality.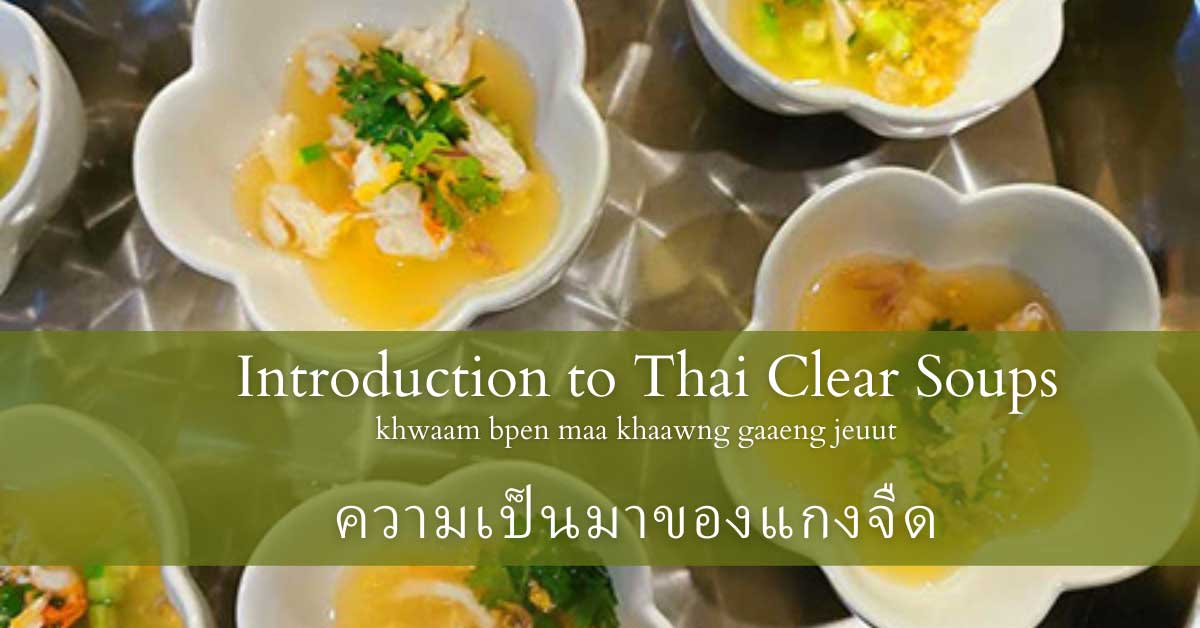 Introduction to Thai Clear Soups
By: Hanuman

The popularity of clear soups is gradually being eroded. Conversely, the most notable characteristics of fine clear soups – their simplicity, clarity and intense flavor – tend to paint them as boring in contrast to the thick, colorful and rich alternatives modern Thai cuisine knows to offer. Moreover, the name in Thai (gaaeng jeuut or dtohm jeuut) (ต้มจืด แกงจืด), translated into 'mildly seasoned soup', also can be read out of context as 'uninteresting, tasteless and bland'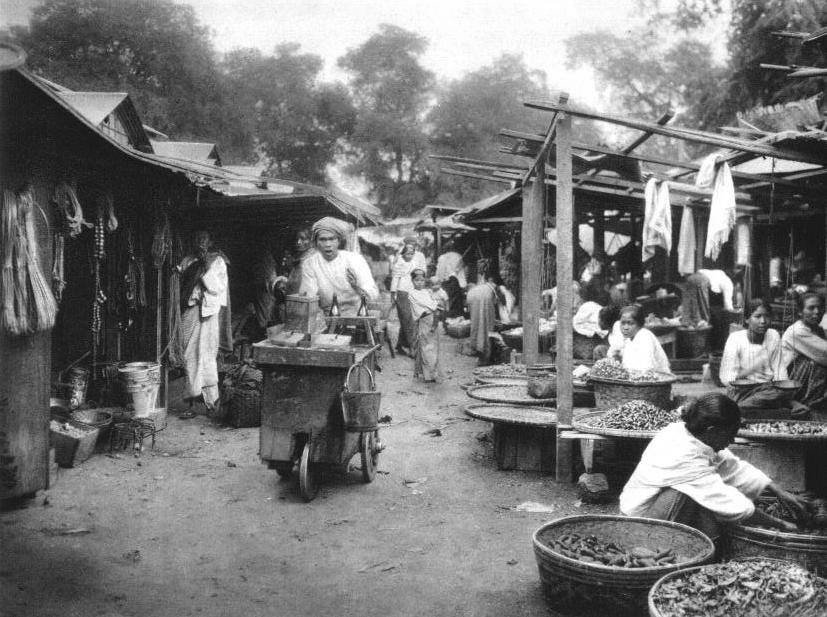 Laap (ลาบ), Saa (ส้า), Luu (หลู้), gaawy (ก้อย) – an Ethno Culinary Journey
By Hanuman

Generally speaking, laap is made from minced meat, raw or cooked, to which – depending on the type of laap and the region in which it is being created – different ingredients and seasonings are added. Laap is prepared much like a salad, by mixing together all the ingredients, including minced meat, internal organs, other meat cuts, spice blends, seasonings and herbs. It is served accompanied by a diverse assortment of vegetables, young leaves and herbs. There are two main styles of laap – laap from Lanna, and laap from Isan. The Lanna version, known as laap muang (ลาบเมือง), features a rich blend of dry spices, resulting in a mildly spicy, pungent, salty and aromatic dish. Neither lime juice or ground roasted rice is used in laap muang. The seasoning blend for laap muang is called naam phrik laap (น้ำพริกลาบ), and contains sought-after spices that were originally imported to the region by trade caravans from India and China.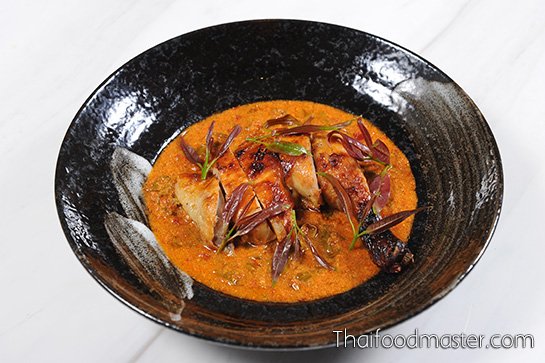 A resurgence of creative Thai cuisine
By: Chef Jason Bailey, Paste at Gaysorn

Of late there has been a resurgence of Thai Cuisine naturally located within Thailand. Paste Restaurant located in Bangkok has a predominately Thai clientele. This is due to a few factors but largely due to their innate understanding of the central, internal frame work of Thai Cuisine. This in turn leads to an appreciation of the different versions of refined Thai Cuisine.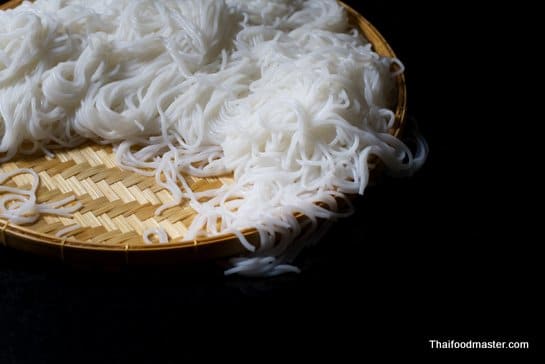 Making Fermented Rice Flour Noodles (การทำเส้นขนมจีน ; sen khanohm jeen)
By: Hanuman

Khanohm jeen (ขนมจีน) are noodles made from rice starch. Their strands are long, round, thin and elastic, with a beautiful white sheen and a pleasant chewy texture.

It is unclear exactly when khanohm jeen production arrived in Thailand; however, it is likely that production was already active during the Ayutthaya period (1351-1767), in communities along the Khanohm Jeen canal, a main water artery in Ayutthaya's Senna district (คลองขนมจีน อ.เสนา จ.พระนครศรีอยุธยา).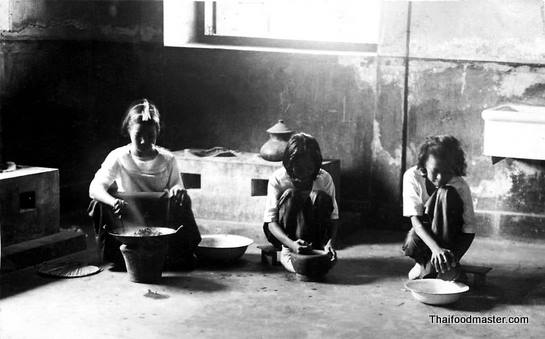 Posts with Thai Culinary, Historical and Cultural References:
Get Access – Join Thaifoodmaster Today
Practical and kitchen-tested recipes with a mix of theory, history, psychology, and Siamese culture tidbits.
You will get everything you need to:

It is truly brilliant with a revolutionary approach introducing aspects and concepts never broached by cookbooks.