Siamese Culinary Masterclasses for Professional Chefs and Thai food enthusiasts
In my masterclasses, for the first time in the English language, I reveal the culinary secrets hidden in old and hard-to-find Siamese cookbooks and recipes dating from the late 19th century to modern days. 
Are you a chef or food lover? Join our in-person workshops in Chiang Mai, Thailand. Learn traditional techniques from a Thai cuisine expert in a serene farm setting.  ✨ Reserve your spot now as spaces are limited!
Practical and kitchen-tested recipes with a mix of theory, history, psychology, and Siamese culture tidbits.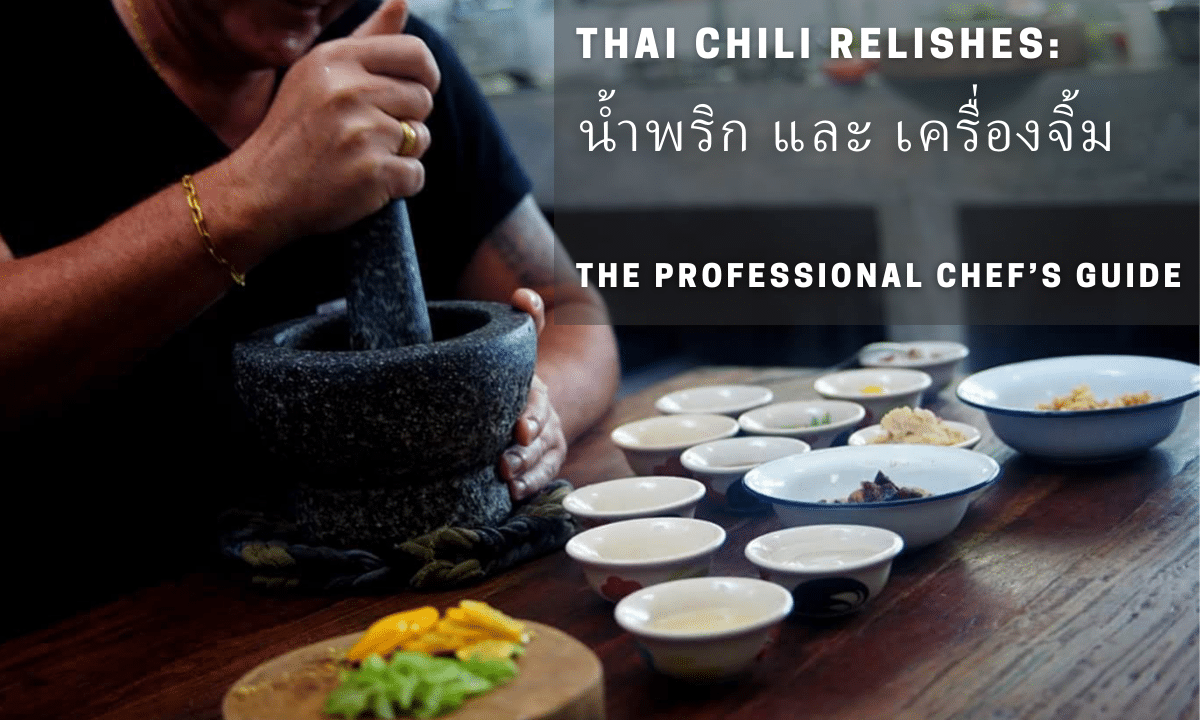 At the intersection of culinary culture and traditional lifestyles are Siamese chili relishes – probably the oldest type of Siamese food. In ancient times, relishes were essential to the diet, providing a flavorful accompaniment to rice, the staple food. Then – and today – relishes also are served alongside meats or vegetables, producing a tasty meal as well as promoting healthy nutrition. Chili relishes are an expression of ancestral Siamese culinary emotions, and the foundations of modern Thai cuisine.

In this complete companion to chili relishes, we embark on a journey to discover the origins, classifications and regional varieties of chili relishes. Along the way, we will learn about their ingredients, food pairing rules, and essential and practical preparation techniques.

This comprehensive Masterclass covers everything you need to know about preparing chili relishes creatively and authentically.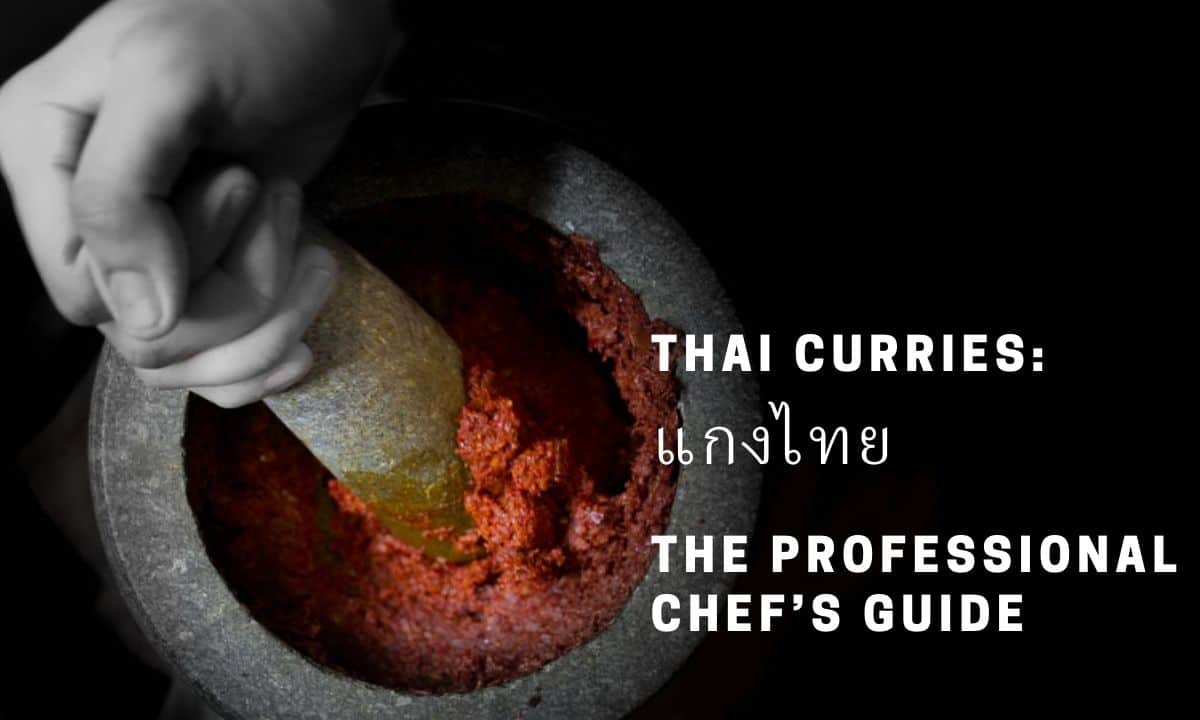 In this unparalleled masterclass, we cover everything you need to know about cooking Thai curries creatively and authentically.

This no-nonsense, comprehensive, and uncensored companion masterclass on Thai curries will transform the way you perceive and execute Thai curries, and you will experience a dramatic improvement in your skills upon completing the class.

This masterclass covers Thai curries' origins, classifications, regional varieties, curry paste composition, ingredients, spices, and color adjustments, along with essential and practical cooking techniques, and the superb flavor layering practices that master chefs use in crafting Thai curries.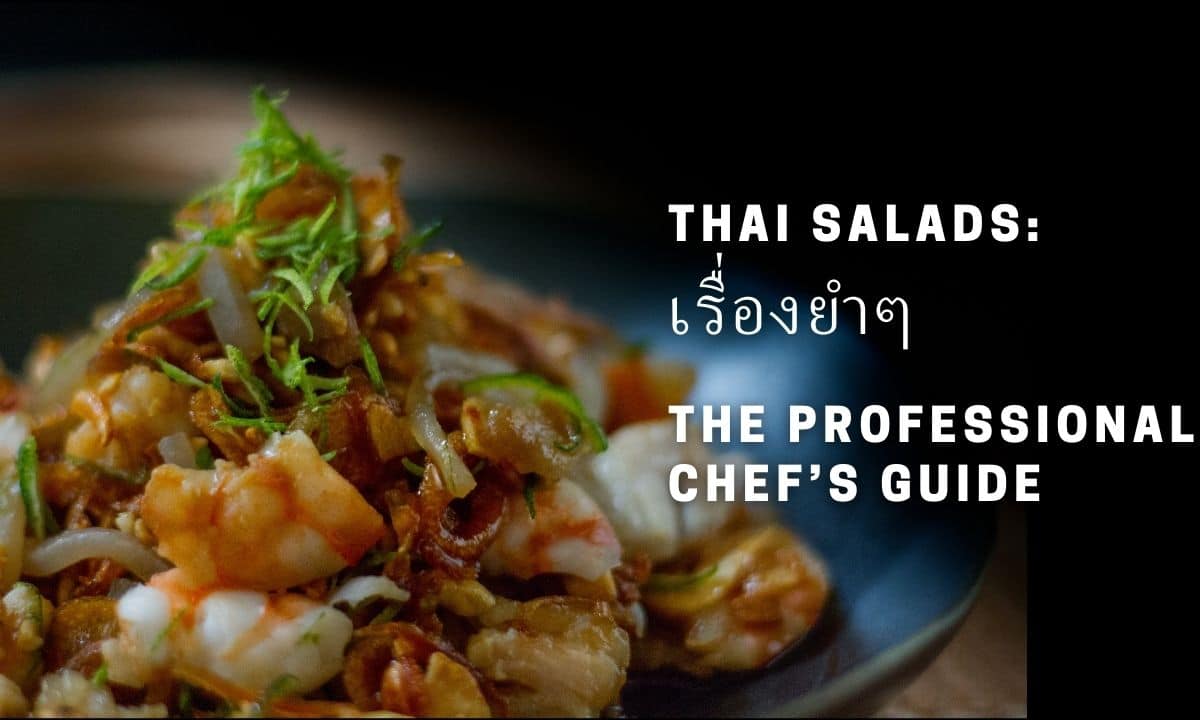 In this inclusive masterclass, we cover everything you need to know about preparing Siamese salads creatively and authentically.

Modern-day Thai salads are often identified with a flamboyant appearance, and loud and often over-sweetened seasoning. In contrast, old-fashioned Siamese salads were gentle, soft and flavorful. In this immersive and uniquely designed masterclass, we decipher the intricacies of old-fashioned Siamese salads' culinary codes, using Thaifoodmaster's revolutionary visual approach to layering flavors.

While we all think we know how to toss a fantastic salad, in reality, the codes of Siamese salads remains enigmatic: This is due to the basic salad concept that dictates mixing short flavor phrases from distinctive elements in order that each element can be identified while remaining part of a harmonious new whole. Utilizing the Thaifoodmaster's visual approach to salad design results in more positive, bright, vibrant, and coherent cooking skills, with a presentation that is not abstract but organic and containing references to nature.

This comprehensive masterclass will transform the way you perceive and prepare Thai salads – and you can anticipate a dramatic improvement in your skills after completing the class!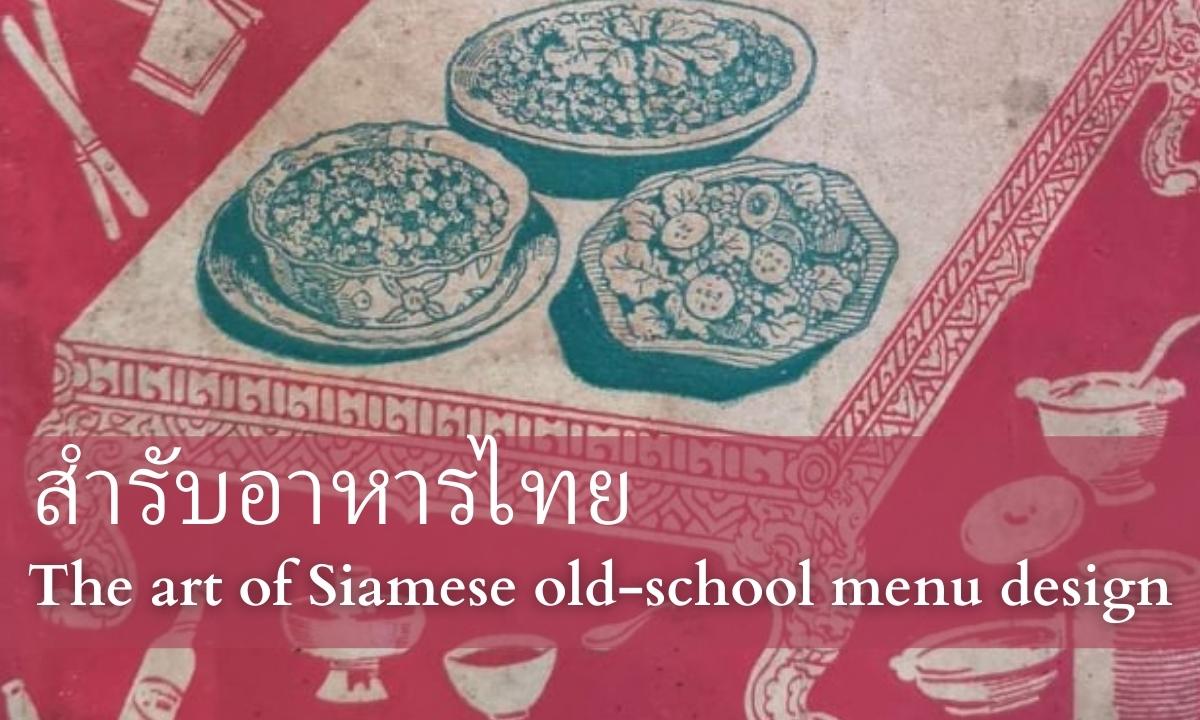 Siamese meals are shared meals, and the dishes are served at the same time. The Siamese meal is always centered around rice; a well-crafted meal features several dishes served simultaneously. This selection of dishes is called samrub (สำรับ).

This masterclass explores the art of Siamese old-school menu design, as reflected in pre-WWII aristocratic Siamese manuscripts. The masterclass includes detailed reference materials with a large number of set menu ideas for everyday or special occasion meals, as well as a seasonal food calendar providing a year-round list of suggested ingredients based on their availability and optimal quality. We'll discuss how to assemble a balanced daily menu spanning breakfast through lunch and afternoon snacks until dinner, with in-depth discussions on factors such as seasonal ingredients, the occasion, and one's health.

Whether you are a beginner or an experienced chef, this masterclass will provide you with eye-opening invaluable reference material, a detailed Samrub design mind map, and sixty-six practical set menu examples that you can immediately incorporate into your cooking.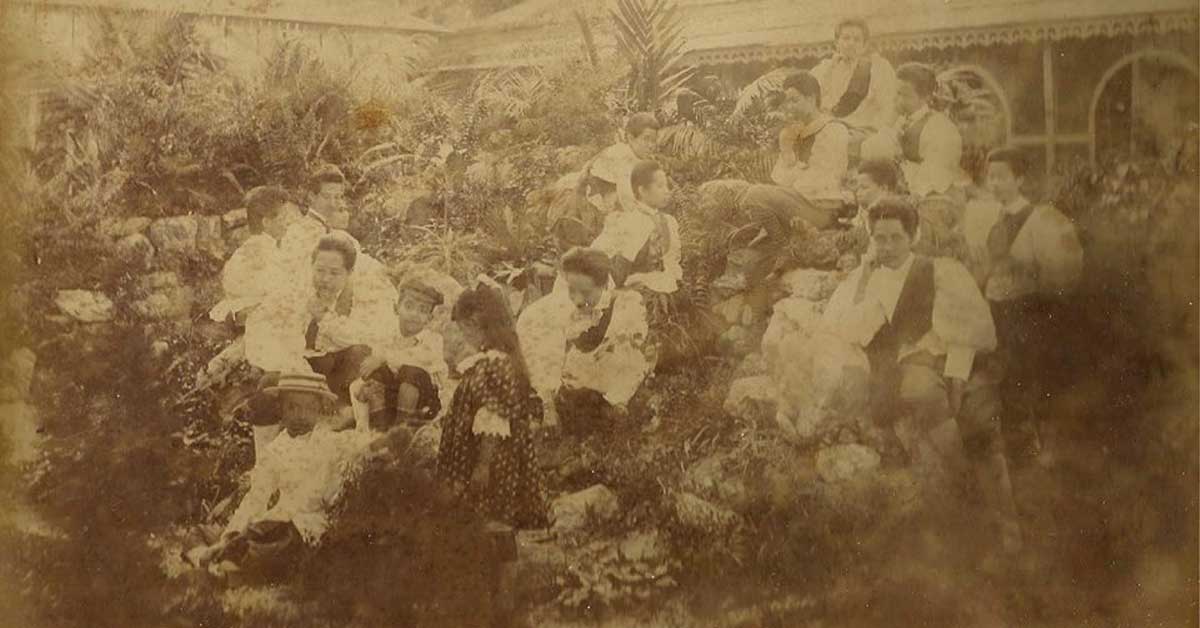 Siamese cuisine is the accumulated wisdom of cooks at every level of the society – from housewives cooking at home and caring for their families, to cooks in the temple, to the culinary masters who created elaborate dishes behind the palace walls. In this series of short articles highlighting their lives and work, we salute and pay homage to the most prominent individuals who influenced and shaped the Siamese culinary arts bpaa ga sin (ปากะศิลป์) of the Rattanakosin Era.

These background descriptions will put into perspective the dishes we present and cook here on Thaifoodmaster and will also help you to cook Thai dishes that taste like they have a solid bond to the culture, the land and its people.
Here you will find recipes for popular spice mixes that you can make yourself! Homemade spice blends not only taste better and cost less, but you'll also be able to create unique spice blends based on your personal preferences. As a bonus, you'll use spices with no preservatives or artificial colors!

For example, members can explore recipes for Chinese five-spice mix, masalas for khao soi and hang lay curries, homemade Thai curry powder, and a variety of the spice blends used in Northern and Muslim Thai cuisines.
Get Access – Join Thaifoodmaster Today
Practical and kitchen-tested recipes with a mix of theory, history, psychology, and Siamese culture tidbits.
You will get everything you need to:

It is truly brilliant with a revolutionary approach introducing aspects and concepts never broached by cookbooks.