Read what our guests have to say about their experience cooking with us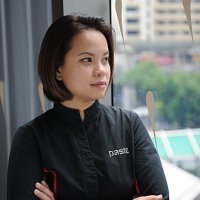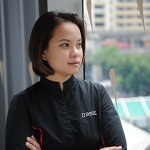 Chef Bongkoch Satongun (Chef Patron | 1 Michelin Star | Paste Thai Cuisine™ | Asia's 50 Best Female Chef 2018)
For over a decade Hanuman Aspler has been one of the treasured influences of my career.
There is a wealth of Thai cooking knowledge to be found within the mind of @hanuman.aspler two words to describe him are thorough and analytical. Sometimes when I cannot make sense of things in my Thai cuisine research, he can unravel the problem and provide a solution. I am in no way sponsored to say this.
For over a decade Hanuman Aspler has been one of the treasured influences of my career. I would like to take this opportunity to thank him for his pure and precise dedication to the culinary culture of Thailand. I love his privately owned Thai cooking school in Chiang Mai. He has been in Thailand for over 3 decades.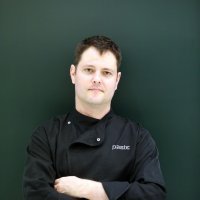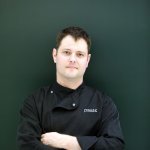 Chef Jason Baily (Chef Patron) | 1 Michelin Star | Paste Thai Cuisine™
https://www.pastebangkok.com/
The most in depth, no nonsense, straight to the core, intimate cooking school in Thailand.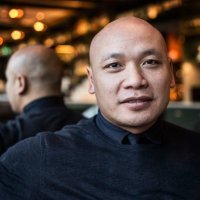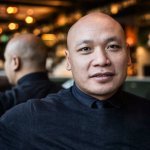 Thai-Born Michelin-Star Chef Sayan Isaksson, Sweden
blew my mind away!
I heard great reviews about the workshops at Three Trees Doi Saket before attending, but still, Hanuman's incredible knowledge and humble approach completely blew my mind away!
Hanuman's unique methods of layering flavors and creating umami are applicable to gastronomy arts in general and not only within the Thai culinary universe.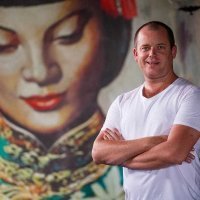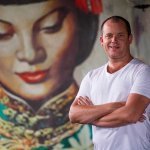 Will Meyrick (The Original #Streetfoodchef. Founder Of: Sarong, Mama San, Hujan Locale, Tiger Palm & Som Chai In Bali, Mama San In Hong Kong & Mama San In Kuala Lumpur)
I've made a good friend and a mentor for traditional Thai food
Hanuman is finally some one with an authority on Thai cuisine that is respected by both Thai and international chefs, he is one of the go to masters to learn deep Thai food cultures that is hard to access from the outside. After one week with him I feel I've made a good friend and a mentor for traditional Thai food.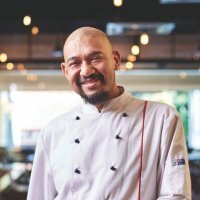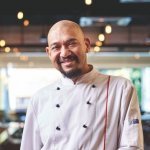 Zoe Rai, Chef and Restaurant Owner, Malaysia
Am humbled and grateful for the time spent with Hanuman
Am humbled and grateful for the time spent with a one of kind teacher Hanuman Aspler at his advance Thai cooking program. You opened my mind, soul and palette with your light, wisdom both contemporary and ancient and most of all, you passion. I hope I will do justice to the sacred place that Three Trees Doi Saket is to cooks, beings and spirits of this time.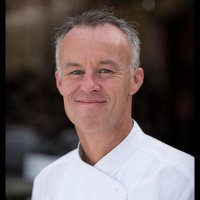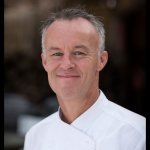 Chef Jeremy Simeon, Executive Chef of Song Saa Private Island, Cambodia
Hanuman is the most talented Thai chef I've had the pleasure to work with
Hanuman is the most talented Thai chef I've had the pleasure to work with and
I believe he would be in the top 10 of chefs with this level of knowledge on this subject in Thailand.
His teaching methods are relaxed and comfortable and he makes you feel like family by the time you leave, but more importantly he delivers an outstanding course with easy understandable formulas that give real understanding and confidence with cooking even the most complex Thai Recipes. Thank you Hanuman see you next year for my next 10 days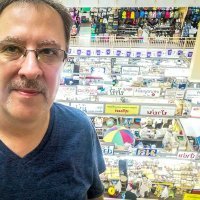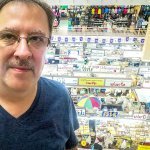 Mike Mcjunkin – Chef, Food Writer and Researcher. U.S.A
A week full of light bulb moments
A week full of light bulb moments
As a lifelong cook, chef, and food writer, I cannot say enough about my experience at Three Trees Farm. Each morning we would sit, discuss the background of the dishes we were to prepare that day, and learn how those recipes and ingredients fit into the historical and cultural context of the region. We would then spend the day cooking spectacularly delicious food in the farm's immaculate, commercial-grade kitchen.
Cooking with Hanuman was a pleasure. He takes the time to understand how comfortable you are in the kitchen and tailors his instruction to your comfort level. You cook the dishes together, learning about ingredients and techniques as his patient hand guides and teaches along the way.
If you are a casual cook, the courses at Three Trees would be a wonderful introduction into more traditional Thai food that will impress and enlighten your family and friends.
If you are a more serious cook, professional chef, or food researcher, this is one of the few places in Northern Thailand where you can receive professional instruction from a highly knowledgeable instructor backed by decades of research and a first-class support staff of chefs and food experts.
As an added bonus, the farm is in a stunningly beautiful part of the region that is as relaxing as it is inspiring.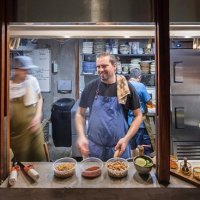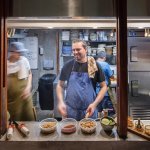 Samuel Frances, Chef/Owner Achara Restaurant, Sayulita, Mexico.
rare experience to truly understand the soul of Thai food
I've been a chef for ten years, owned a Thai restaurant for two, and studied under 4 different Thai chefs. I learned more about Thai food in 2 weeks with Hanuman than the rest combined. His understanding of the history and provenance of the dishes he teaches is clearly the result of a lifetime of passion and research. This is not a course in how to make pad Thai rather it is I rare experience to truly understand the soul of Thai food.
Thank you Hanuman!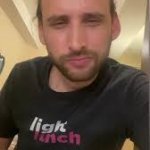 Derek Lucci – Chef / makebistro. USA
a true inspiration!
It is extremely difficult to put into words how much I value Hanuman as my teacher and a friend. As a passionate student of Thai cuisine and culture, I went to Hanuman to continue sharpening my skills and was pleasantly surprised with his approach and ideal Thai cooking environment. He is able to convey years of endless research and dedication to Thai culture in a clear, precise, and captivating way to beginners and professionals alike. It is a joy to be around him and he never ceases to make me laugh–a true inspiration.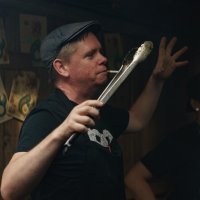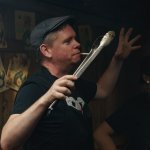 Daniel Lambert, Chef & Owner Khwan Berlin, Lek Berlin
One of the most inspirational people I've meet to date!
Hanuman has a knowledge of Thai cooking, politics and culture that fascinates and intrigues me. One of the most inspirational people I've meet to date, in this (obscure western man obsessively cooking Thai) food scene.
If you get a chance to talk and cook with him. Don't turn it down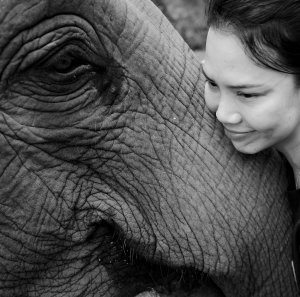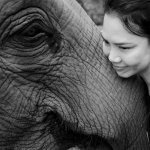 Khun Anchalee, Bangkok
truly in-depth knowledge of authentic Thai food recipes!
16 days of the most impressive and amazing cooking course I have ever participated in. The truly in-depth knowledge of authentic Thai food recipes learned from this course makes me even more proud of being Thai. Thank you so much Hanuman Aspler for making me realize and appreciate how wonderful being part of our Thai cultures is merely by taking this cooking class with you.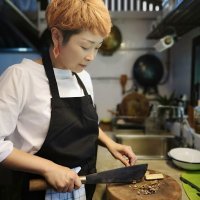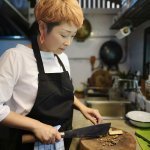 Miho Kimura, Chef/Owner Oishimi Lab, Tokyo, Japan
In this 20days session, I have leaned from Hanuman a lot of important things. Depending on your influence, my way of doing work may change by 180 degrees...I was glad that I came here very much. I will come back again, want to talk about Thai cuisine. Respected Hanuman.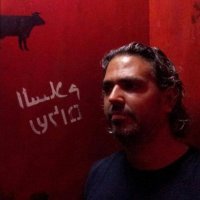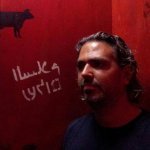 Gonzalo Gil Lavedra, Argentina
It was simply a before and after benchmark!
Picture this. A small farm somewhere in the country side near Doi Saket, a former surgeon turned Thai food scholar who has been living here since the 80's and has a passion and knowledge on the nuances of Thai cuisine beyond anyone you are ever likely to meet. I was expecting the workshop to be excellent yet it has blown my mind completely.
It was simply a before and after benchmark.
naam phrik phrik thai soht, goog sawaan glin and a few other dishes that on their own are worth a trip to Thailand elevated to master of the universe level. This was an experience fully beyond the ordinary and the kind of travel is worth living for.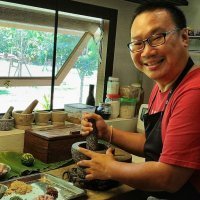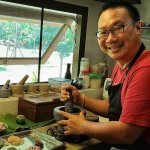 Chin Fai, Penang, Malaysia
wonderful experience!
Learning Thai cuisine from Haruman was a wonderful experience. Cooking is need a bigger picture than just recipe, Haruman just provided more than that, from learning the right method to the thinking process to understand a dish flavour and complexity. Playing with spices and herbs combination, taste profile, takes one cooking experience to another level. Thank you Haruman, love your farm, beautiful and peaceful. A great place to cook great dishes.
Will see you again. regards, Chin Fai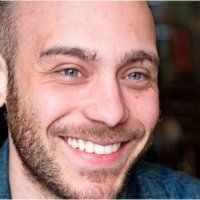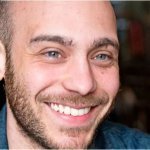 Chef Benjamin Chapman, Kiln and Smoking Goat, London
this was one of a few seminal moment in my life in cooking...
Cooking with Hanuman at Three Trees was a wonderful experience. I found his depth of knowledge and how willing he is to share his work hugely inspiring. Also, the lightness of the touch with which he is able to explain his thinking on the order of flavours and styles of regions of Thai food made some complex ideas feel very natural and effortless to pick up. Hanuman's approach has fundamentally altered how I think about Thai food, what i look for in it's deliciousness and given me direction what I want our cooking to able to achieve in the future. I truly hope that one day Hanuman has the time to write a book on Thai food as it would be essential to anyone looking to improve their feel and knowledge for the cuisine. For me, this was one of a few seminal moment in my life in cooking and I can really pay no higher compliment than that.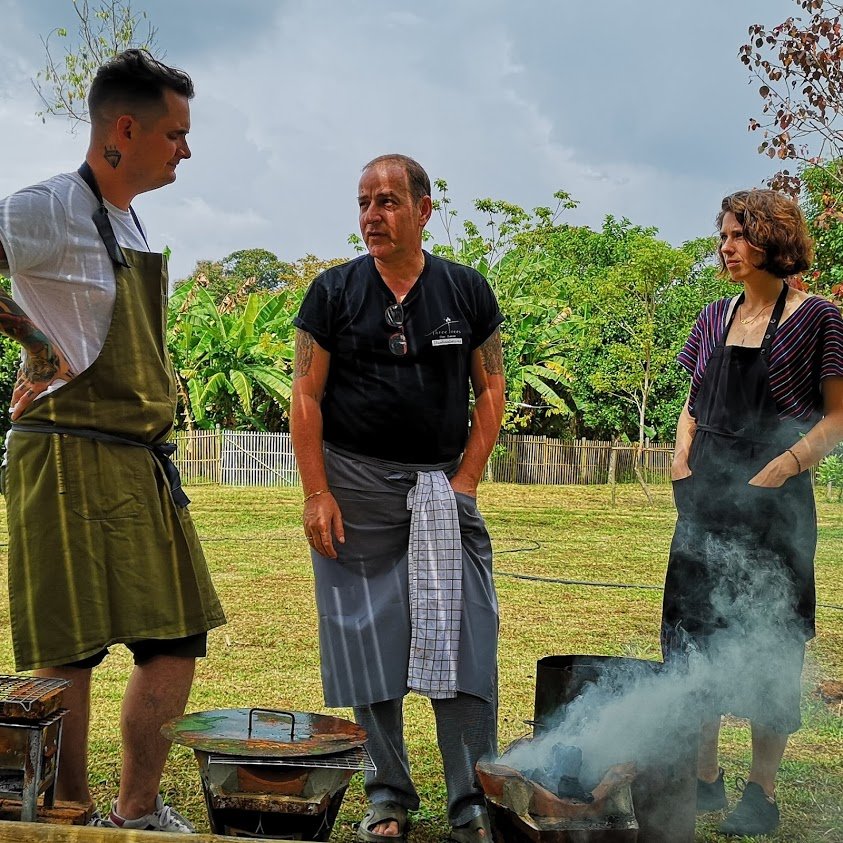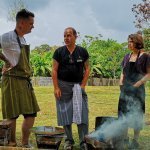 Natalie and Jesse Fader, Toronto
This experience is one I'll carry with me
Yesterday we had the pleasure to cook with Hanuman Aspler on his farm, a serene expanse of green space hugged by valleys of the mountains in Doi Saket. The sun was out and we smoked catfish, we drank tea at his rustic yet simple table and discussed food before being introduced to his kitchen. In the distance, dark moody clouds slowly rolled in, and aside from us, and the sounds of wildlife, was the only additional presence to our private cooking lesson. By the afternoon the rain fell, the rumbles surrounded us as we took in Hanuman's wisdom, humour, kindness and thought. I've been humbled by food yet again. This experience is one I'll carry with me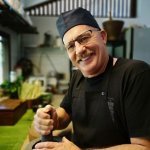 James Peterson, USA
expanded my cooking knowledge in more ways than I can express
Hanuman is a master of Thai food, I have had the privilege of cooking with him
in Bangkok and in Chiang Mai at Three Trees Doi Saket Farm. Both experiences expanded my cooking knowledge in more ways than I can express, with words one cannot taste the results.
The Chiang Mai site the land has been enhanced to provide a setting where one can site and think about the place and not just the food. A lot of planning, work, love, sweat, and tears went into not only the classroom/kitchen, also the layout of the land. Ingredients for cooking come from far and wide, yet as the plants at the farm mature, more is found close to the kitchen, and that helps to reflect the depth of flavors that one produces.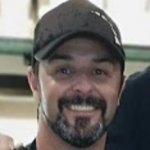 Gary Penir, Executive Chef, Cuisine GP Napa Valley, California
Hanuman's cooking approach is brilliant!
Within the first ten minutes of arriving at Three Trees I knew I was never going to look at Thai cuisine the same way again. During the week long cooking intensive we explored Thai cuisine from a historical, philosophical and technical perspective. Hanuman's cooking approach is brilliant and comes from his lifelong dedication to regional Thai cuisine and culture.
If you are passionate about authentic Thai cuisine look no further. You have found what you are looking for Hanuman at Three Trees.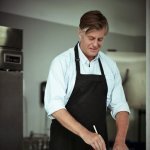 Jevto Bond. Thai Chef in Montréal, Canada
no nonsense and fun course
I have been teaching Thai cooking for many years but a 7 day intensive, no nonsense and fun course with Hanuman was enough to totally change the way I look at my cooking. Hanuman has an impressive historical knowledge of the Thai culinary identity as well as outstanding teaching skills. If you take Thai cooking seriously, and you are willing to exit your comfort zone, then you need to cook with Hanuman.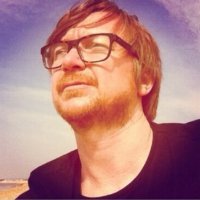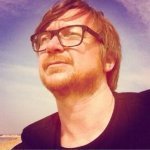 Chef Nick Rourke, UK, Chef and Proprietor of Kab Food and Events.
I gained comprehensive knowledge of the history, complexity and art of traditional Thai cuisine
I absolutely loved my 20 days working and studying with Hanuman and the team at Three Trees Doi Saket, Chiang Mai, Thailand.
I gained comprehensive knowledge of the history, complexity and art of traditional Thai cuisine. Hanuman shared his deep appreciation, understanding and historic knowledge of a wonderful collection of traditional Thai recipes and cooking methods spanning the length and breadth of all the regions in Thailand.
It was powerful to work and study with a chef who so profoundly respects Thai cuisine.
The days could be long and the work hard, but we grew close and shared unforgettable moments.
Few educational experiences have so clearly altered the course of my life. I am forever grateful.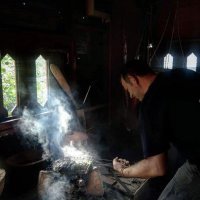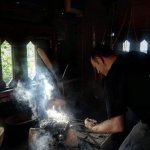 Chef David Goddard, UK
put me on a new path into the world of Thai cuisine
Three Trees is located around forty-five minutes from Chiang Mai in a very beautiful and peaceful setting, quite simply paradise!
Each morning Hanuman guides you through the day ahead, then off you go into the bespoke kitchen for an intense and fun packed day ahead, taking you on a journey. Here you leave your preconceptions behind as you walk into the shoes of the creator or recipient of the dish.
It is at this point you begin to see the cuisine through different eyes, this was the beginning of my journey into the foundation of Thai cuisine.
Hanuman possesses a deep passion for the country's history and it's cuisine, it is with this passion he effortlessly coveys this in his teachings.
My twelve days at Three Trees were not only educational, but great fun. It has reset my understanding and put me on a new path into the world of Thai cuisine. So a big thank you to Hanuman and all the team at Three Trees for a wonderful twelve days. It was indeed a very special experience.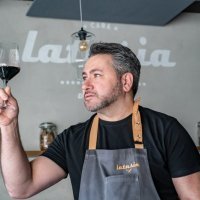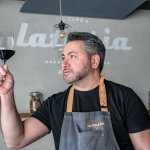 Chef Roberto Hernandez, Chef and Owner Latasia Casa De Comida, Madrid
http://www.latasia.es/
I want to thank you for changing my perception about Thai food, improving my understanding of this complex cuisine and bringing it to another level. I already miss my days cooking at Three Trees Doi Saket.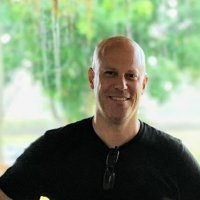 Yuval Stern, Tech Executive and Thai Food Enthusiast
Uncompromising perfection of method, come forth as sheer harmonic confluence of art and science. Thank you for unforgettable inspiring and enlightening moments in the serene and meditative Three Tree Doi Saket farm. Sparkles that have altered my approach to Thai cooking.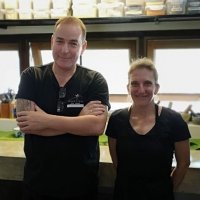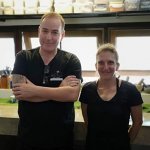 Chef Mia Süssmilch, Austria
These 20 days were the most interesting time in my life and it was so great to work in such a harmonic atmosphere, with gorgeous recipes and many hmmmmmmms and wows. I would like to thank you again for this great time with you and your stuff.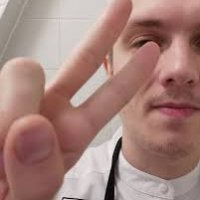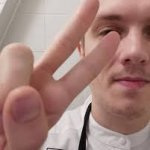 Chef Nilas Corneliussen, Sweden
Three Trees Doi Saket, is a place for both experienced and new excited cooks. If you are interested in the Thai cuisine this is the one place you want to go to develop your knowledge.
I am myself working in the restaurant industry as a professional cook, I have worked at all kinds of different restaurants including many Michelin starred establishments. For me, Hanuman exceeded all my expectations.
Before you start the program Hanuman will ask you if there is any specific area or technique you want him to cover and after your requests he will put together the day so it will suit you in the best possible way.
For the first day I requested to do a deep dive into the cuisine of northern Thailand, and so we did. We cooked up a bunch of different "in your face" dishes that really showcased the cuisine of northern Thailand.
Apart of being a great teacher of the Thai cuisine, Hanuman is also a great person. Always close to the next laughter and joke, down to earth and I am now proud to call him my friend.
Thank you Hanuman and all of the team at Three Trees Doi Saket. See you soon again!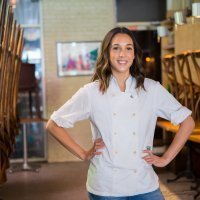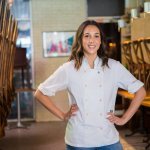 Leah Cohen Celebrity Chef and Owner of Pigandkhao (N.Y.C) and Piggyback Bar (Jersey City)
I will forever take what I have learned from Hanuman and apply it to my recipes.
After frequently traveling to Southeast Asia every year, every time I go to Thailand I make it a point to cook with Hanuman Aspler on his farm in Doi Saket.
I have taken a range of cooking classes but have never experienced a cooking experience on this level. This is not just a cooking class, it is so much more. Learning all aspects of Thai cuisine makes you look at food through a completely different lens.
Hanuman's unique approach can not be found anywhere else. I thought I knew a lot about Thai cuisine, but Hanuman is a walking encyclopedia of Thai cuisine. It is not just recipes that are taught, it is so much more.
I was taught how to balance flavors and understand various dishes in a complex manner. Hanuman is such an interesting individual who is full of dedication, kindness, and pure wisdom. I will forever take what I have learned from Hanuman and apply it to my recipes.
Thank you Hanuman, for such memorable moments that have forever revamped my perspective of food and cooking.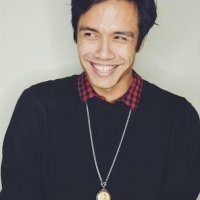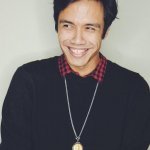 Chef Dylan Eitharong, Haawm Kitchen, Bangkok
It's hard to wrap up the amount of knowledge I feel I gained from Hanuman in the two weeks we spent together, but somehow, I feel that I learned more then than any other amount of schooling has taught me. Despite stages, endless R&D trips to Thailand, and my own studying, I can honestly say that my two weeks at Three Trees was the best thing that I've done for myself and my education in Thai food.
Doors were opened to a new world and way of cooking, despite Thai cuisine being the cuisine I grew up with and cooked professionally.
An absolutely incredible, immersive experience, with an amazing, funny, and extremely knowledgeable teacher and friend.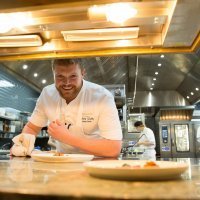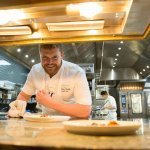 Chef Harry Faddy, Head Chef Aquavit London, Michelin Star Nordic Restaurant
Hanuman's understanding and approach to Thai food is exemplary. He has the ability to make the intricacies of Thai food seem simple whilst elevating the cuisine beyond your expectations. He also provides a fun and insightful historical perspective to the food that makes your time with him even more enjoyable. I look forward to going back to the beautiful Three Trees Doi Saket as soon as I can..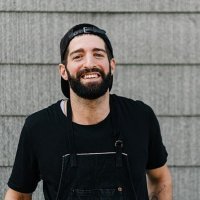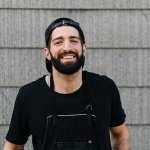 Chef Tyler Henry, Trippin on Chillies, Mexico City
will forever be inspired by the spirit of Hanuman
Simply put – cooking, learning from Hanuman at Three Trees is one of the most influential experiences a professional chef interested in Thai cuisine can pursue.
My cooking will forever be inspired by the spirit of Hanuman… honored to have him as a mentor.
Hanuman's depth of knowledge of Thai culinary culture is mind-blowing. Just as impressive is his ability to break down that information and share it through a unique approach that makes nuanced aspects of the cuisine accessible.
I can't imagine there is possibly a better place for someone passionate about Thai food to spend time or a more qualified person to learn it from. Profoundly inspiring, and fun, experience.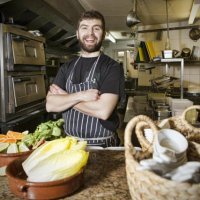 Dan Turner Head Chef, Farang London, UK
https://faranglondon.co.uk/
I spent a great couple of days learning and laughing with Hanuman. He is a great teacher and his understanding of the varied complexities and idiosyncrasies of Thai cuisine allow for compelling and addictive learning sessions.
Moreover, he invites you into his home, and for me this, more than anything, exemplifies his deep rooted connection with Thai culture and cooking. Thank you Hannuman, I will be back! With friends!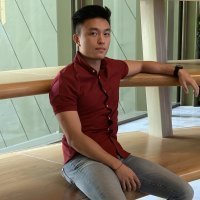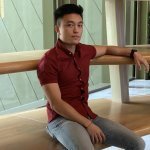 Dominic Tan Chef & Owner Ajumma's Korean Restaurant. Singapore
https://www.facebook.com/ajummas/
After my 12-day course with Hanuman and without much prior experience in Thai cooking, he imparted to me both the skill and confidence to interpret and recreate Thai recipes and create new variations independently.
The cooking lessons, paired with his encyclopedic knowledge & deep understanding of the historical and cultural context of the cuisine, shed valuable insight into the diverse world of Thai cuisine.
More unforgettable than the lessons themselves are his generosity and affable nature towards his students. I will definitely be back to visit for more lessons!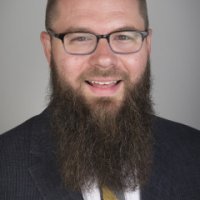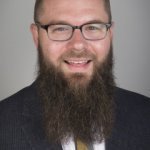 Paul Geresy, USA
My only regret is not being able to stay longer!
My time at Three Trees – Doi Saket was revolutionary. Hanuman has taught experienced chefs that have worked in high level restaurants. I am not one of those chefs. I'm a casual cook who is interested in learning more about cooking Thai food with a sense of authenticity.
Hanuman brings a deep sense of history with every dish and concept. The way he visualizes recipe and process has changed the way I approach cooking. Through his thoughtful methods, I was able to understand and articulate what I tasted and when I was tasting it. Additionally, I was able to learn the historical context of each dish we made. This ultimately led to answering "why". Why are we making these decisions in the kitchen? When one has the answer to why, and understands the how (via technique, ingredients, etc.), there is no longer guesswork. You are left with informed decisions regarding process and flavor. This is my most important take away from my time with Hanuman. My only regret is not being able to stay longer!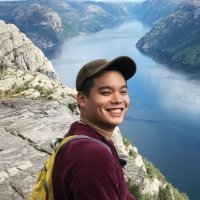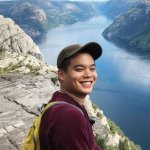 Ukrit Rojanasena (Genki), Bangkok
his ways of teaching are like no other
My 8-day workshop with Hanuman at Three Trees Doi Saket has got to be a most influential experience I've gained for my understanding, not only of Thai cuisine, but also in the larger sense of overall techniques, flavors, and methodology in approaching cooking.
My time there exceeded my expectations in all aspects, gaining much more than just recipes.
Hanuman's passion for Thai cuisine and its rich history, and his ways of teaching are like no other.
Each day would start with a discussion session of relevant concepts, history of dishes, and schedule for the day before we fully engage in cooking. The days were intensive and rewarding.
Each day felt like a small journey into a region of Thailand. I found myself fully immersed in absorbing knowledge and skills. I don't think I've ever met anyone who has such depth of knowledge in this field and has the ability to breakdown complex concepts of historic thai cooking for the curious minds.
His way of teaching has given me a different eye when approaching Thai cuisine repertoires and gave me methods in applying these concepts in my own creations.
Above all, spending time with Hanuman at the beautiful Three Trees estate was such a blessing. His kind nature and wisdom made me felt like we've known each other for a long time. I am very grateful to have him as a mentor. Moreover, the garden of thai herbs and vegetables, the house and kitchen looking out into the green landscape, the friendliest team that made everything run seamlessly, all made my experience unforgettable and I will for sure be coming back no doubt.
For anyone who's interested in Thai cuisine, I cannot recommend anyone else better to learn from than Hanuman. He is truly the Thai food master.
Thank you and hope to come back soon!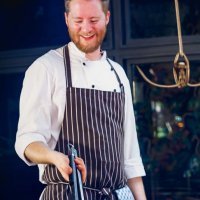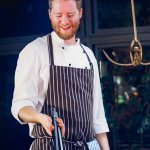 Chef Chandler Schultz Head Chef at Le Cochon Blanc, Bangkok
My time at Three Trees Doi Saket with Hanuman was extraordinary.
From our discussions of history and theory to the practical lessons, the experience was so fluid and well thought out that I found myself really immersed in the course.
It's very evident that an immense amount of thought has gone into his teachings and methodology and the presentation is very unique.
Rarely have I had a learning experience that keeps me pondering and considering the subject so intently as I did with Hanuman.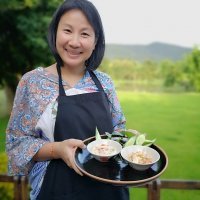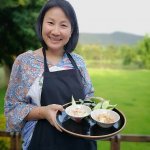 Khun Faa Praharnpap, Bangkok
I walked out of the 8-Day course with Khun Hanuman with a full appreciation of Siamese cuisine. Even my simple pasta sauce is noticeably better as I've applied his method to the cooking.
Apart from the how-tos and traditional recipes, his approach to the science behind the layers of tastes is remarkable. His technique is also practical, i.e., you won't need fancy equipment to re-create the same dish at home.
I learned so much during such a short amount of time. Last but not least, I enjoyed every single day at Three Trees Doi Saket. Khun Hanuman packed the day with 6-7 dishes (or more!!), but it was fun all the way. Thank you so much for the wonderful experiences.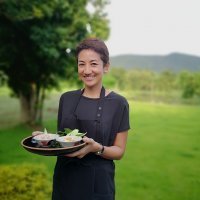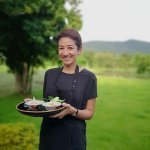 Khun Sukontip (Fon) Prahanpap, Bangkok
A real guru in Thai culinary art!
Hanuman cracks the code in creating tasty food. The course doesn't only tell you "how to" cook but more importantly "why" the dish is cooked in a certain way. Hanuman is a generous teacher who shares his in-depth knowledge
in cultural, sociological, historical, as well as scientific aspects of Thai flavors. He makes the learning fun and unintimidating. A real guru in Thai culinary art!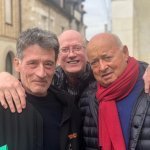 Ian Westcott, (Sourcing Wines for Discerning Private Clients)
It is truly brilliant with a revolutionary approach introducing aspects and concepts never broached by cookbooks.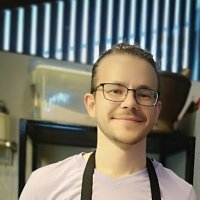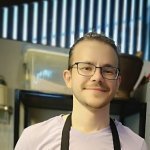 Eric Wheaton, Food Blogger
https://www.stirfriedtogether.com/
I recently moved to Thailand from the United States. I am a home cook (for now), although I have known I wanted to become more familiar with Thai cuisine for the last couple of years. Our recent move to Bangkok has really solidified my interest in Thai cuisine.
Because I've had no professional experience in a kitchen, I did not exactly know what I was getting into by signing up for a 12 day professional course at Three Trees. However, I had been following Hanuman's work for several months leading up to our move to Thailand and was interested in giving it a try. What came from participating in this course has completely changed the way that I view cooking.
Hanuman's decades-long experience cooking Thai cuisine, researching and preserving recipes, and teaching was clear from the start. Some of the most respected and skilled chefs in the world have gone through his kitchen. Although he is always able to adapt the same techniques they practice to the less experienced like myself with patience and always keeps learning and teaching at the forefront. I now want to continue practicing and learning about Thai cuisine on a more serious level. If you are someone who is interested in learning beyond what a recipe can show you, Hanuman's courses are for you. He transitions you from relying on recipes to freehand cooking with ease. You will experience some of the best Thai food you have ever eaten. You will learn about its history and be given access to its secrets.
12 days may have seemed like a lot at the time, but in retrospect, I already want to save up and go for another 12 days to learn a new batch of skills and dishes. I can already tell that the way I approach a Thai menu, a new recipe, seasoning, or just talking about Thai food has changed for the better. I feel more confident with my Thai food knowledge and I hope it continues to grow.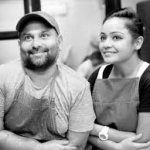 Chef Anandita Kamani, Private Chef and Events, India and Colombia
Learning under Dr Hanuman Aspler is both a joy and a privilege. He is widely recognized as 'the' authority on authentic Thai cuisine, which clearly shows in his teaching. During my 30 Day Intensive Course (I would have happily done at least 30 more days) he took me on a journey exploring the landscape of both Thai History and Culture in order to better understand its cuisine; tailor making the course to suit my requests; which in itself was an exhilarating experience, not to mention the actual cooking! I came to Dr Aspler to learn more about Thai food, however to just say that I now have a good working knowledge and understanding of Thai food would be remiss; he also imparted a deep love and respect for this wonderful cuisine, a passion and thirst to learn more, and I have come out of this course a stronger cook in general. I will always be grateful to Dr Aspler for sharing his vast wealth of knowledge, his resources, his recipes (which you will never find anywhere else) and his kindness and patience. I highly recommend his courses, short or long, to both professional chefs and home cooks, or indeed anyone that wishes to learn authentic Thai cooking; and I cannot wait to return to Three Trees to continue my culinary journey with him.
Chef Nuttapong Sirimaviset (Ping)
The 12 days of cooking Program with hanuman at Three Trees was my best experience to understand Thai food in new ways I've never thought about. Before each class hanuman explains the history, politics and culture of the dishes background to make you understand about the dishes. Hanuman gave me a mind map to understand and create Thai food and not just follow the recipe. Hope to be there again soon.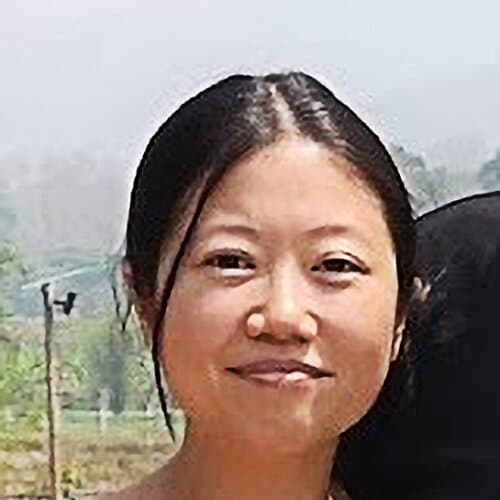 Antonia Chan, Private Chef
Hanuman had cracked the code for Thai curry paste for me
Thank you for all your teachings, I learned beyond what I was expecting, not just about Thai food, but concepts and theories that were also applicable in all my cooking. Two years later today, I still think of all the things I have learned, hoping that I am more mindful when I cook, to think about the hows and whys, the layering of flavors, the ratio of ingredients, to tame certain flavors and how to harness the umami.
Hanuman had also cracked the code for Thai curry paste for me. Up until I was studying with Hanuman, I was always one of those cooks that followed the recipe religiously when it comes to curry paste. Weeks into his intensive course, I was able to make a basic curry paste without looking at a recipe by following his formula. It was a revelation to me, and I don't think I have read or heard of it anywhere else.
Thank you again, Hanuman! I still think fondly of my time in your kitchen and I look forward to return and learn from you again in the future!
Jeff Campbell, Thai food enthusiast
My cooking has really improved!
Since cooking more with the understanding of the intention of the dish and some of the fundamentals that you have taught me my cooking has really improved!
Jack William Husbands
I left feeling Inspired and invigorated
There are very few experiences which I can truly call life changing… my 15-day intensive course at Three trees is however certainly one of them! I felt as though I had travelled all corners of Thailand without leaving the school.
Hanuman's cooking is immaculate! – the product from a lifetime's obsession with Thai food. He is an encyclopaedia of knowledge and incredible generous with that knowledge.
During the course I was introduced to a number of ground breaking concepts to understand what makes tasty & flavourful food and I will be incorporating these methods into all areas of my cooking going forward. He also has a number of other systems which will greatly benefit any chef or cooking enthusiast.
The days at three trees are cleverly thought out to utilize the time to the optimum and cover a large number of dishes.
It was immediately clear to me from Day 1 that his goal is to bring the best out of all his students whatever their cooking background or ability.
I left feeling Inspired and invigorated with the vast array of skills I had acquired in a relatively short space of time.
I would say to anyone considering attending his workshops; do not hesitate, it will be one of the best investments you can make in yourself!
16.8.22
Jack William Husbands
Sole chef of motor yacht "Perfect Persuasion"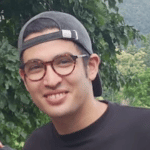 Chef Mohammad Alhasan (Kuwait)
Coming home to Thai cuisine
Being half Thai and half Kuwaiti I was very excited to take the masterclasses in person. Hanuman provided me with knowledge and experience beyond my imagination and expectations, from learning the methods of layering flavors, creating visual aspects, and understanding spices and the taste profiles of each dish are arts that change the way of my thinking, understanding, and confidence with cooking any Thai or any other cuisine.
I will always be grateful for the 15 days spent with Hanuman. He not only open my mind and palette but also teach me what passion is, what is the meaning to love what to do, and what dedication is to what you love.
Thank you for opening my eyes to the world of Thai cuisine, making me proud of begin half Thai, and appreciating how wonderful that culture is.
Thank you again for opening your home and sharing your love and knowledge.
Thank you and see you again sooooon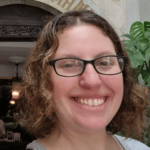 Elana Gershuny
Hanuman is an excellent teacher
I've been living in Thailand for several years, and one of my goals since moving here was to get a deep understanding of Thai food, and to learn how to create dishes that represent the complex flavors of Thai cuisine. Hanuman is an excellent teacher. He knows more about Thai food and its history than just about anyone, and he does a great job of imparting that knowledge to his students. He doesn't just teach you to follow a recipe. He teaches you how to think about flavors and how to create a dish in the way you imagine it to be. I studied with him for five days. During that time I learned the ins and outs of making curry pastes, how to think about seasoning dishes, how to select the right dry and fresh chiles, how to use ingredients that I'd never even heard of before, and much more. Hanuman was always helpful. Five days was enough to get a good overview and be able to go home and try out my new skills. I hope I can go back again to study with Hanuman. I'm just an enthusiast but I can see how chefs could spend 12+ days studying with him. I highly recommend the classes.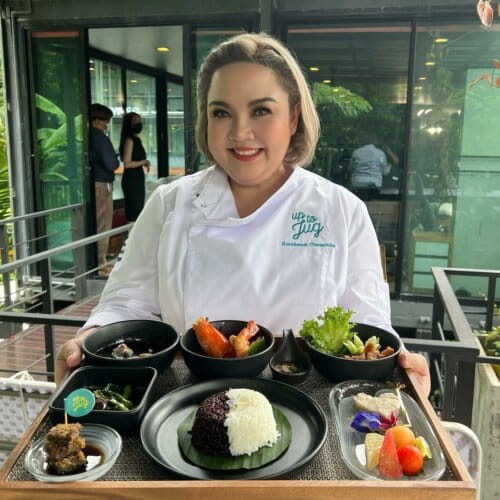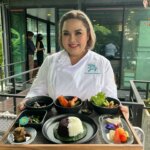 Chef Jug Kornkanok Chaopricha, Up To Jug Kitchen, Bangkok
เป็น 6 วันที่เปิดโลกมากๆ
เป็น 6 วันที่เปิดโลกมากๆ
ขอบคุณพี่รัน @runxsan ที่แนะนำให้มาเรียนที่นี่ค่ะ จองมายาวนานกว่า 2 ปีกว่าจะได้เรียน แต่คุ้มค่าและสนุกมากจริงๆ
อาหารไทยเป็นทั้งศาสตร์และศิลป์ แต่ถ้าถามว่าทำไมให้ฝรั่งมาสอนล่ะ?? บอกได้เลยว่า นี่ไม่ใช่การสอน "ทำอาหารไทย" ค่ัะ แต่นี่เป็นการเรียน "วิธีคิด และเรียนความเข้าใจของรสชาติ" รวมถึงการดึงความคิดสร้างสรรค์ในตัวเองของเชฟแต่ละคนออกมา ถึงเราจะ "รู้จัก" น้ำพริกกะปิ แกงส้ม แกงเขียวหวาน หรือเมนูอาหารไทยต่างๆมาทั้งชีวิต แต่วันนี้มันมากกว่านั้นแล้วจริงๆ มันคือการ "เข้าถึง" แต่ละเมนูแบบรอบด้าน
ขอบคุณที่พาตัวเองมาอยู่ที่นี่ ที่ได้แลกเปลี่ยนเรียนรู้ซึ่งกันและกัน เป็นประสบการณ์ที่ดีมากจริงๆ และจะกลับมา re-skill and up-skill อีกแน่นอนค่ะ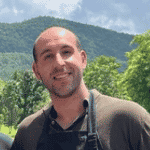 Sina Alexander Nazmiyal, Esq.
Meaningful experience, you never feel like you're an understudy
I struggle to think of an experience as meaningful as spending time with Hanuman. I had the opportunity to spend two days learning from him, feeling his passion and figuring out how to adapt his mindset to the rest of my life. I understand why people spend up to 30 days at Three Trees - I wish I had. What he teaches you is not purely about food and cooking. What he teaches is a way of life and while with him, you never feel like you're an understudy. You feel like an observer watching someone practice what they teach. He embodies a spirit unlike many people I've encountered in my privileged life and I can't be more grateful for his patience, wisdom and humanity. I cannot recommend this experience enough.