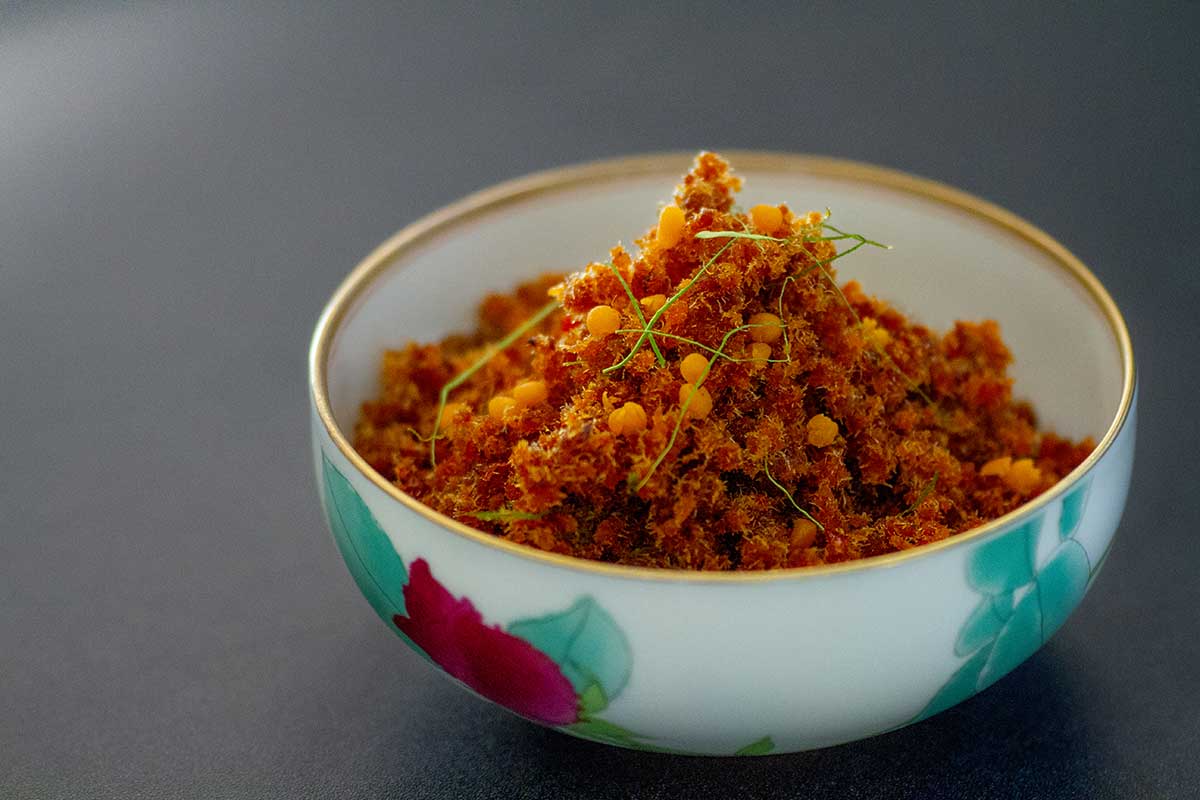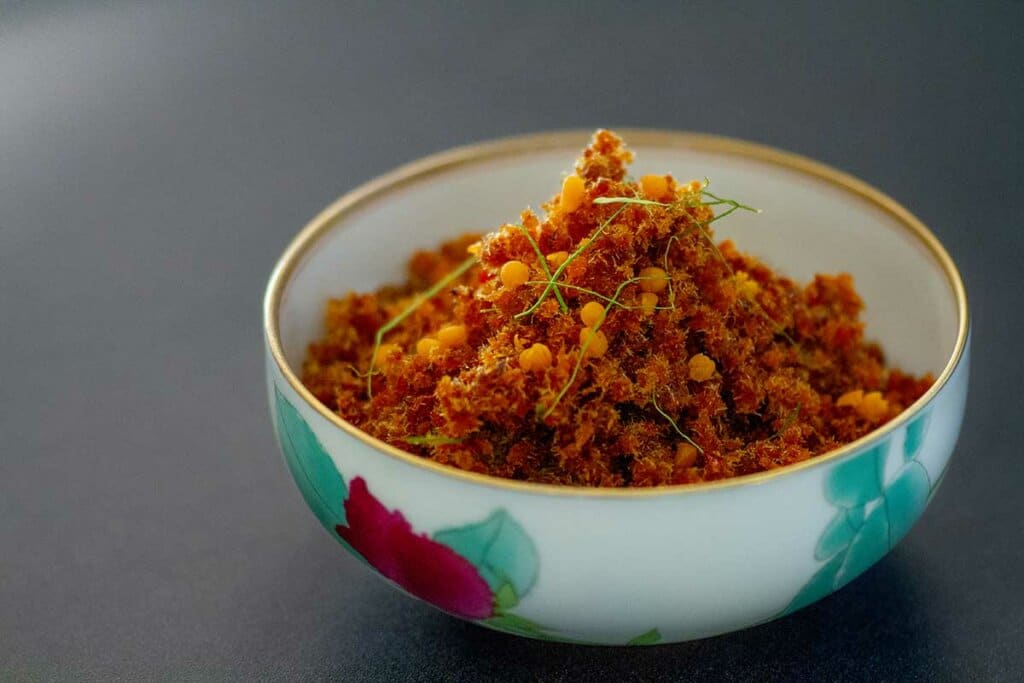 Phat phrik khing (ผัดพริกขิง) is a dried, fried dish made by frying curry paste in pork lard. It is seasoned with fish sauce and sugar and contains no additional ingredients. As the dish evolved, however, other ingredients such as pork fat cracklings, dried shrimp, smoke-dried fish or fried, fluffy, crispy fish were added. Other examples include the addition of crunchy elements such as fried lotus seeds and fried golden beans; crispy vegetables like morning glory and yardlong beans are also common.
Made to last, an old-fashioned phat phrik khing uses only common pantry ingredients and is relatively simple to prepare. Furthermore, similar to relishes and condiments, it is an adequate accompaniment for rice since it is flavorful and satisfying even in small quantities.
These characteristics – and the fact that it can be stored for many days – make phat phrik khing the perfect food for a long journey. In fact, we learn from the writings of ML Neuuang Ninrat (หม่อมหลวงเนื่อง นิลรัตน์), that the dish was an essential component in the royal travel gear, ensuring that the King and his entourage would not sacrifice a great dining experience, even while traveling.
Phat phrik khing no longer serves as a travel companion nor is it associated with royal cuisine. Instead, the dish has settled into the national food consciousness as a wet, stir-fried dish, similar to phat phrik gaaeng (ผัดพริกแกง), with slices of meat cooked in a curry sauce and yardlong beans, served in curry shops and fast-fry-to-order restaurants across the Kingdom.
This Masterclass follows the path of phat phrik khing from the era of its royal glory and explores its contemporary assimilation into stir-fries and street food.