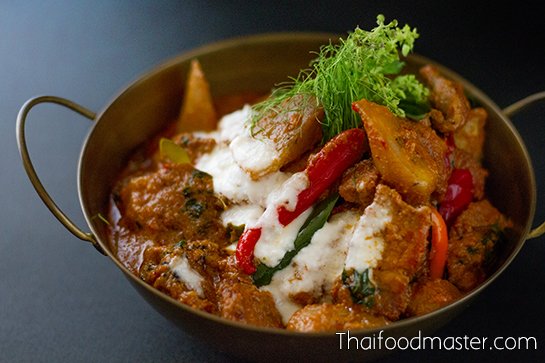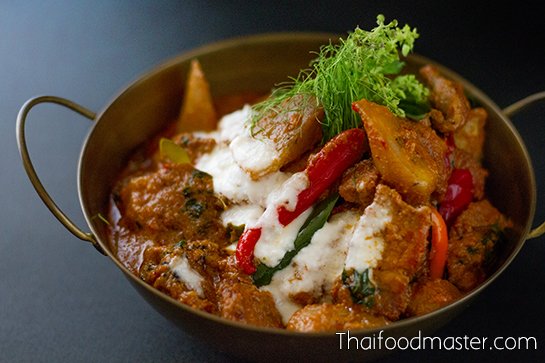 Thai red curry is a broad term describing any curry that is red in color, although variations exist among the dish's ingredients or their ratios. Today's menu features a Thai red curry paste to which we add higher quantities of coriander root and kaffir lime zest; this creates a more aromatic character that will enhance the smokiness of the grilled pork meat and the mild sweetness of the unripe green bananas.
It is a thick, rich curry, cooked with freshly squeezed coconut cream, seasoned to a salty-sweet flavor and finished with kaffir lime leaves and holy basil leaves for freshness.
We will grill the pork until it's fully cooked and its outer layers nicely caramelized. We introduce the curry's ingredient flavors to the pork in the grilling stage – incorporating all the flavors into the meat, including the "Three Kings" of Thai cooking – coriander root, garlic and white peppercorns – along with coconut cream, fish sauce and palm sugar.
For even more intoxicating flavor, we will enhance the coconut essence in the dish by adding grated coconut over the hot charcoal while grilling the pork: This will intensify the pork with a sweet coconut smokiness that blends beautifully with the coconut base curry, resulting in a simple yet refined dish.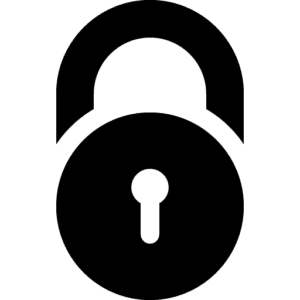 Unlock exclusive content!
Log in now or become a valued subscriber 
Login