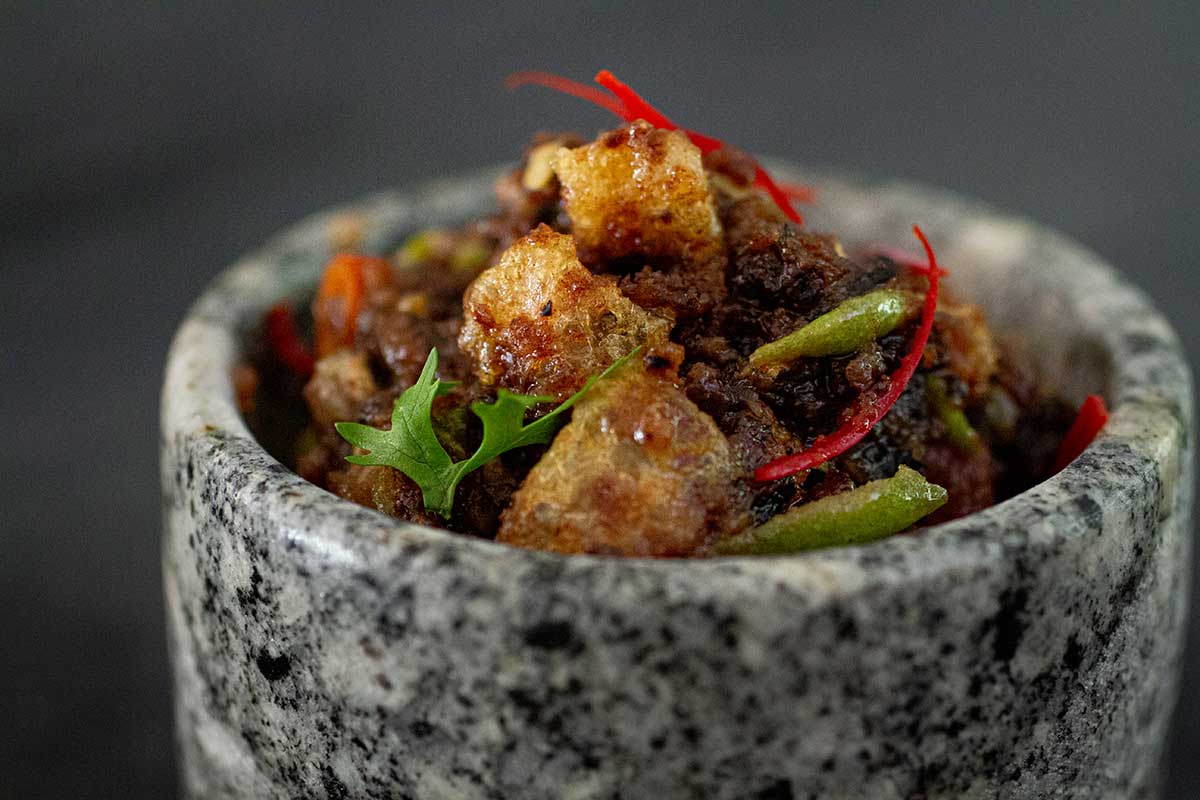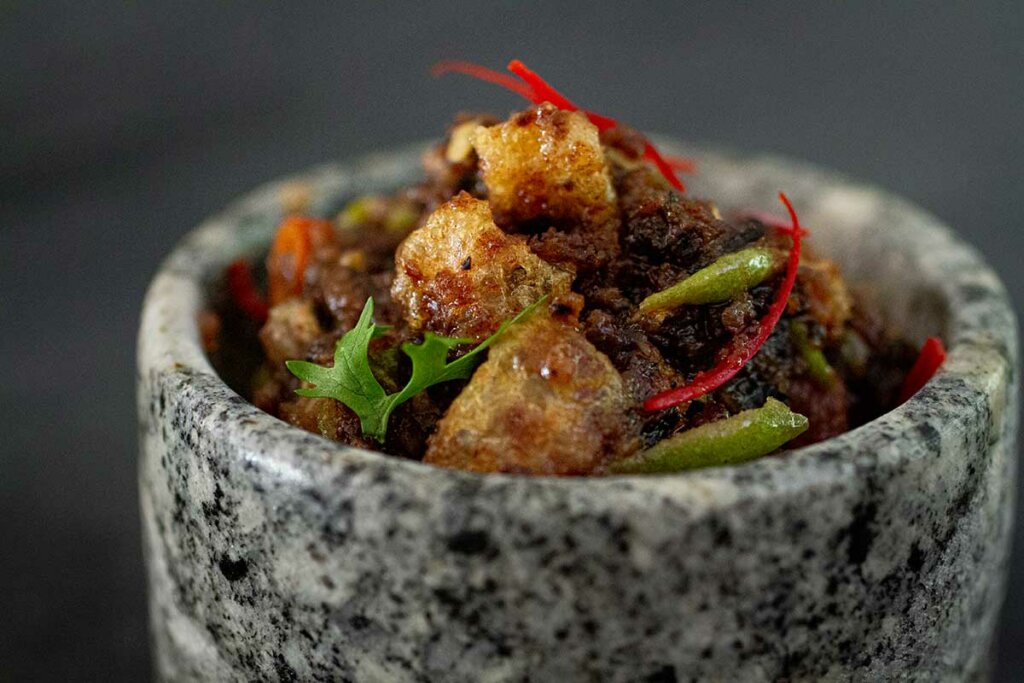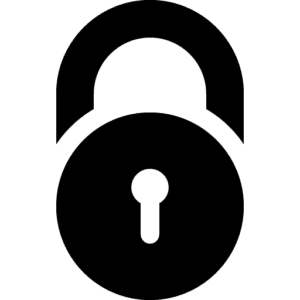 Unlock exclusive content!
Log in now or become a valued subscriber 
Login
Incorrect username or password.
Incorrect username or password.
Related Entries
Naam phrik lohng reuua (น้ำพริกลงเรือ) – Literally translated as "boat embarking chili relish", this particular boat seems to have drifted a long way from port and these days, the actual dish served in Thai restaurants is far away from the original version. We want to tell you the real story behind this dish and to present you with the original version's recipe in its true character – as if the boat is still moored at the dock.
This relish is based on the basic chili relish recipe. The main sour element body is tamarind flesh, which is pounded together with dried chilies […]
A century ago, modernity and western ideas were permeating Siamese society across all aspects of life. In addition to the Siamese becoming more familiar with […]
Studded with small green peppercorns that burst with a mild peppery pungency, this relish is not as spicy as one might expect from a Thai chili relish – nor does the sour taste serve as a noticeable flavor pillar. Instead, a warmer and softer peppery bite, coupled with the aroma of young pepper, delivers a complex kick. The peppercorns, together with the flavorful yellow chilies, wrap the pork's natural umami and fatty characters and enhance its natural sweetness; this sweetness, despite being placed far in the back and only appearing at the end of each bite, is nicely layered by the use of shrimp meat and palm sugar.
This rich velvety relish highlights the creaminess of the salted duck egg yolks. It can be prepared in the same way using crab roe (ไข่ปู; […]