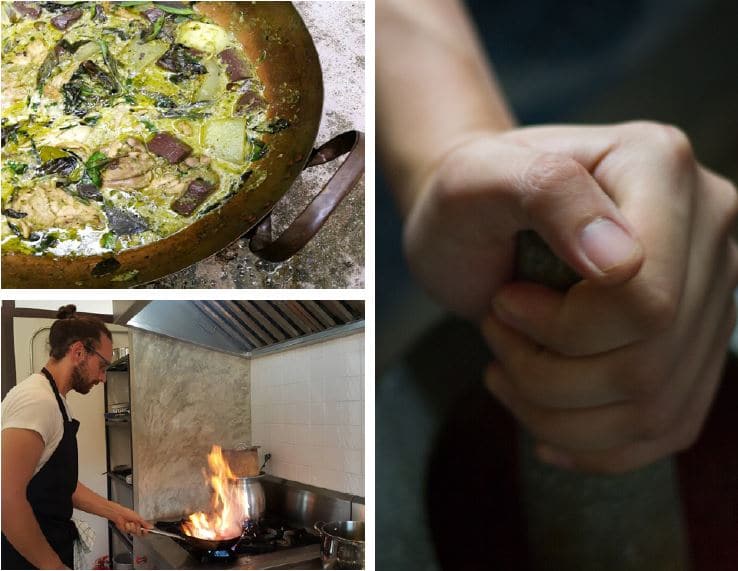 Note: All our workshops are currently given on a private basis and by appointment only.
Thaifoodmaster Thai Cooking Masterclasses
Called "revelatory" by attendees, our workshops delve deep into Thai culinary codes, providing the history, facts and folklore behind each recipe; the legends, trade routes and migrations, conflicts, social issues and other factors that have influenced a dish's appearance, taste and composition.
Like learning a language, the most effective method for learning to cook Thai food is immersion. Gaining an understanding of the basic phrases – the flavor profiles that make up each dish – and building on a strong foundation has enabled our students to produce each dish fluently: Thai cuisine without a "foreign" accent.
Taking this immersive experience one step further, we now present an environment where we recreate the Siamese cuisine of the past, using ingredients from the surrounding land and rivers.
Learn Thai cooking in Chiang Mai
All our workshops are held at the Three Trees Doi Saket farm, which is about 30 minutes' drive northeast of Chiang Mai in northern Thailand.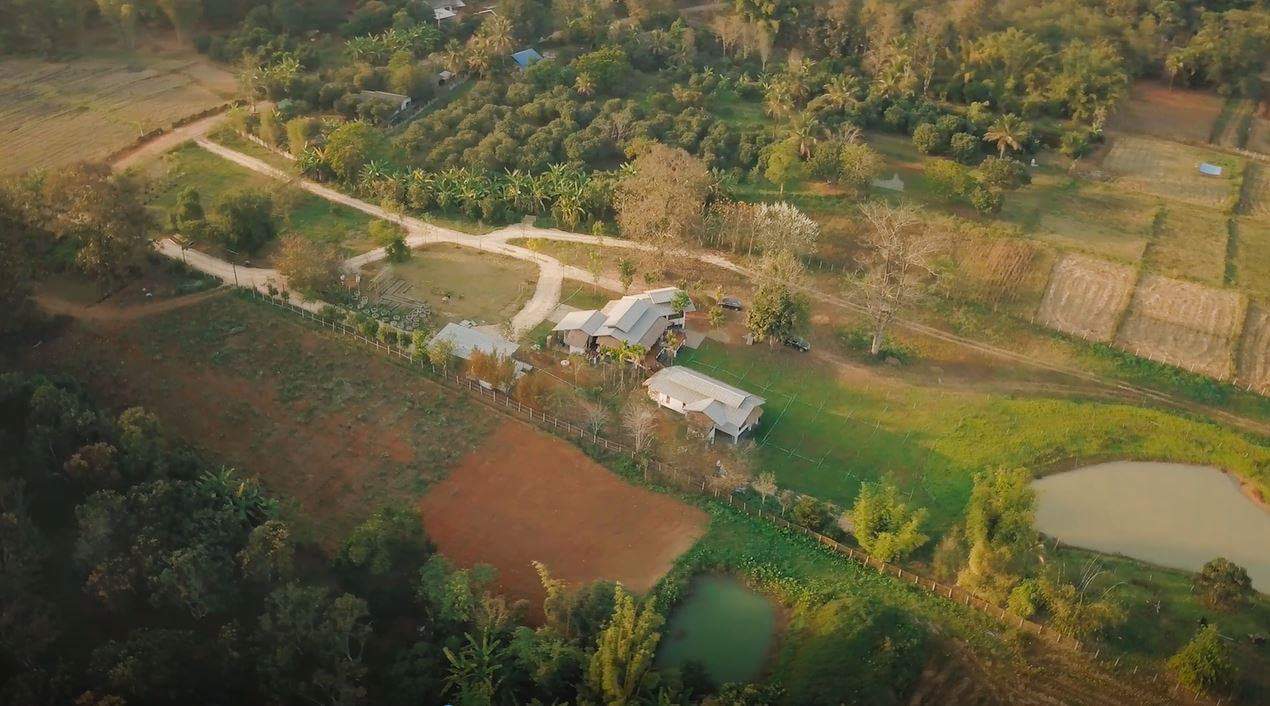 At Three Trees Doi Saket, we have lovingly nurtured a former swamp into a beautiful landscape featuring a 1,600-square-meter natural stream-fed pond. To the north of our hillside farm is an open view of terraced rice fields and lush forest; to the east, we see the hills of a mountain range. In the south are rice fields and plantations; and on our western side, we are downhill from a reservoir.
Our intention is to create an environment where Thai food enthusiasts can thoroughly immerse themselves; where nearly all the ingredients can be obtained from around the home – as was common in Siam for so many centuries.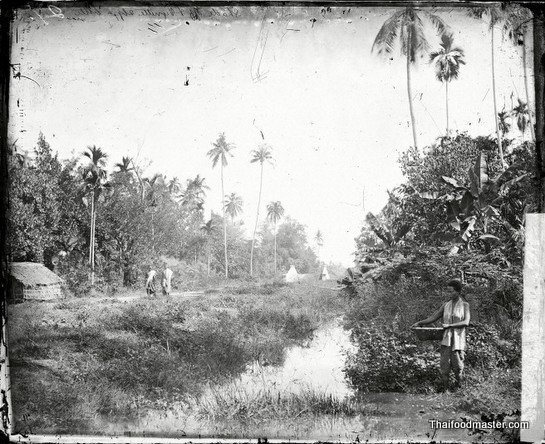 Thai cuisine
What in the West is generally labeled 'Thai cuisine' actually comprises seven principal cooking styles, which in turn include hundreds of ethnic and regional varieties – all of which have been shaped and influenced by geopolitical factors, history, trade routes and the accessibility of various ingredients.
Royal Thai cuisine
Central Thai cuisine
Southern Thai cuisine
Northern-style Thai cuisine
Northeastern Thai cuisine
Muslim-Thai cuisine
Chinese-Thai cuisine (Teochew, Hokkien and Yunnanese)
We can also offer training in Laotian, Northern Shan, Northern Tai Lue and Bangkok-style modern Thai cooking.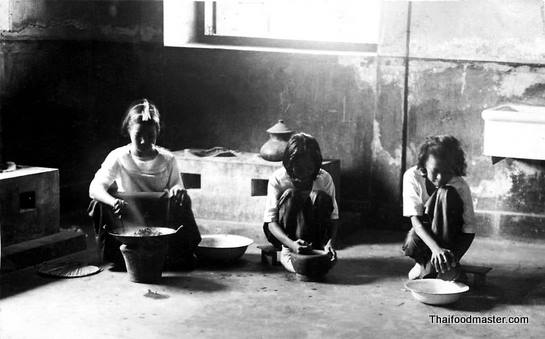 About our method – Professional Thai Cooking Classes
Our team takes a holistic, analytical approach to every recipe we present. By investigating the origin and evolution of each dish, we unlock the culinary codes of Thai cooking, one step at a time. We reveal the layered histories behind each dish, along with the relevant aspects that helped shaped the Siamese taste awareness. We believe that only after understanding these codes can the professional or the avid cooking enthusiast create authentic Thai classic recipes; or use their own culinary creativity to modify, adjust and elevate Thai dishes within a context that makes sense stylistically and taste-wise.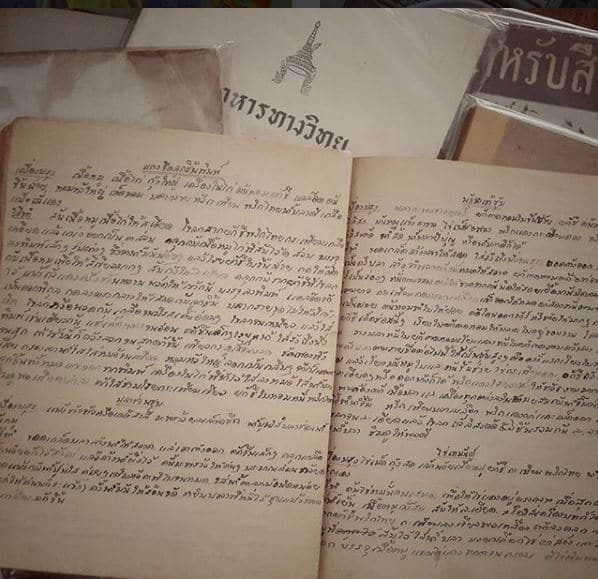 Over the years, our team has collected and compiled hundreds of cookbooks and recipes, manuscripts, magazines and rare documents, dating from the late 19th century to modern days. This exceptional library – one of the world's most comprehensive – related to food and dining in ancient and modern Siam gives us extraordinary access to firsthand knowledge, and enables detailed research into the culinary evolution of dishes both familiar and unknown in the west. We bring this philosophy to all our activities.
Our work is periodically published on our website Thaifoodmaster.com in both Thai and English.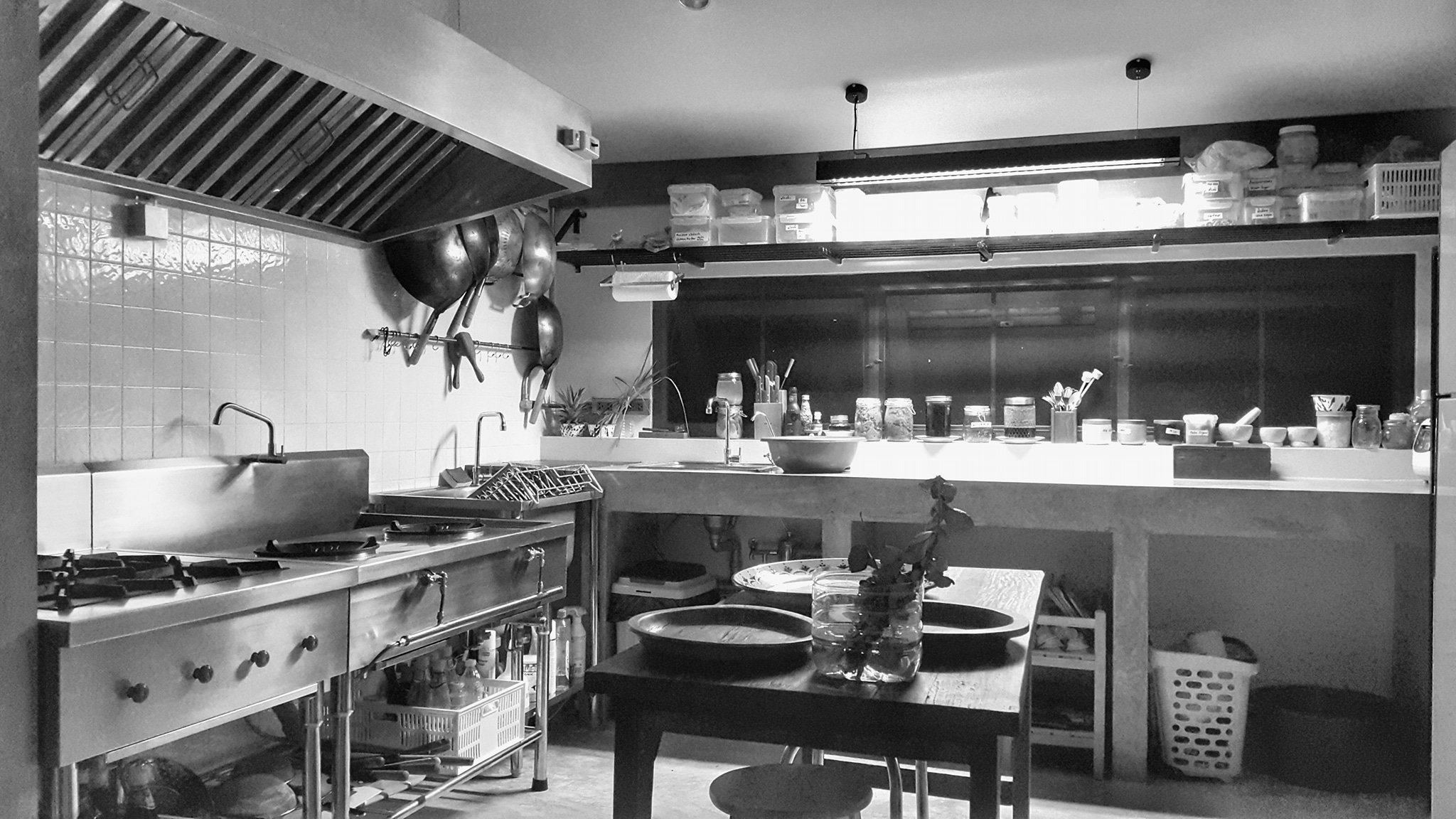 About Three Trees Doi Saket Farm – Thai Cooking School in Chiang Mai
In 2013, we acquired a 16-rai land plot (25.6 dunams, 6.3 acres) of unwanted swamp forest land. Since, we succeeded in restoring this former swampland into a beautiful landscape featuring a 1,600-square-meter natural, stream-fed pond.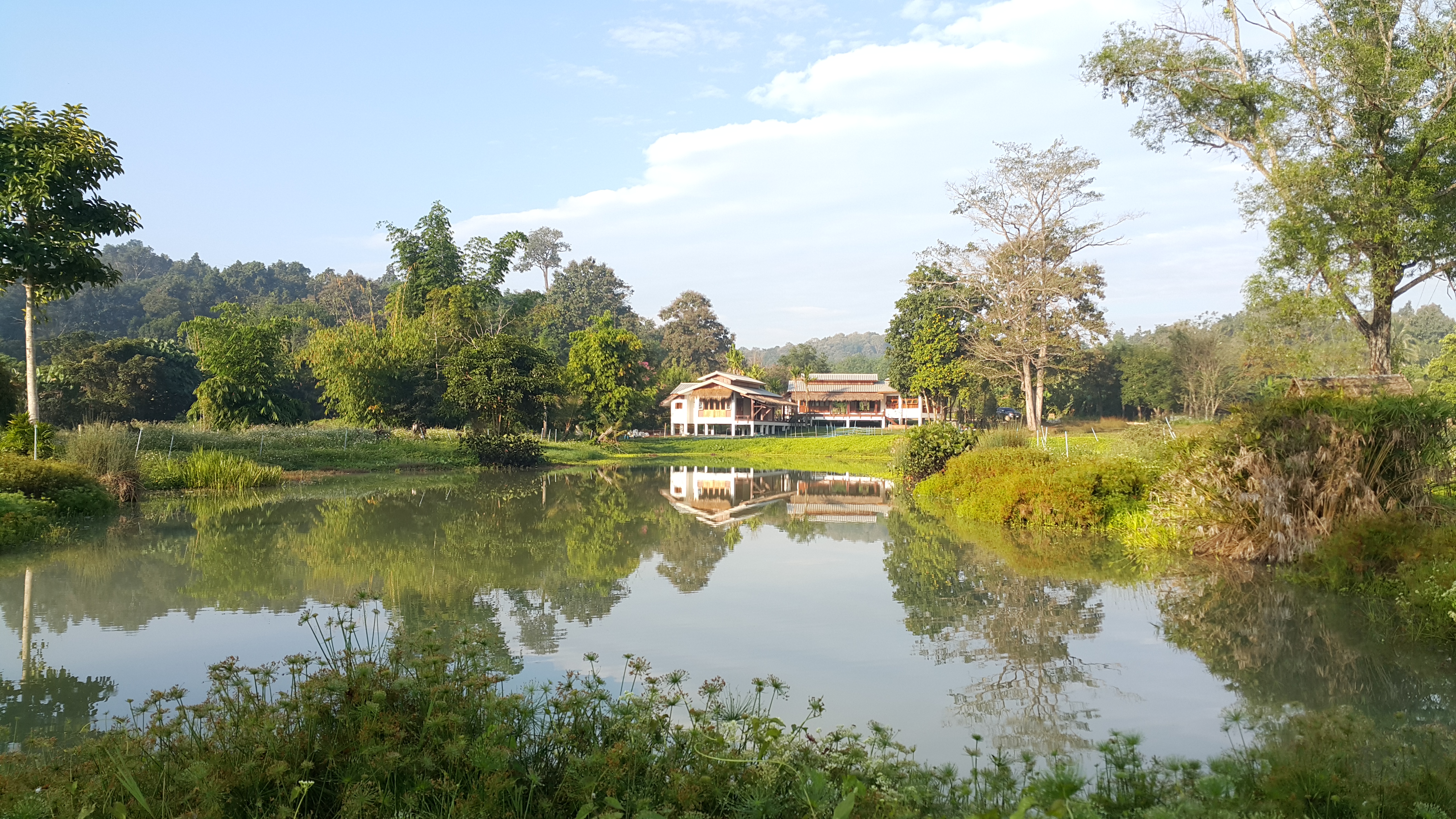 In the days before supermarkets, Siamese families used locally sourced ingredients for eating, building and other uses. Families would collect plants or other edible items from around their homes to use or to sell. Usually, these items included small animals and fish; in general, only Chinese traders offered larger livestock such as pigs. An entire culinary tradition grew from what was immediately available to whomever was doing the cooking, and this knowledge was passed within families and within communities.
We want our guests and students to be able to enjoy a similar experience.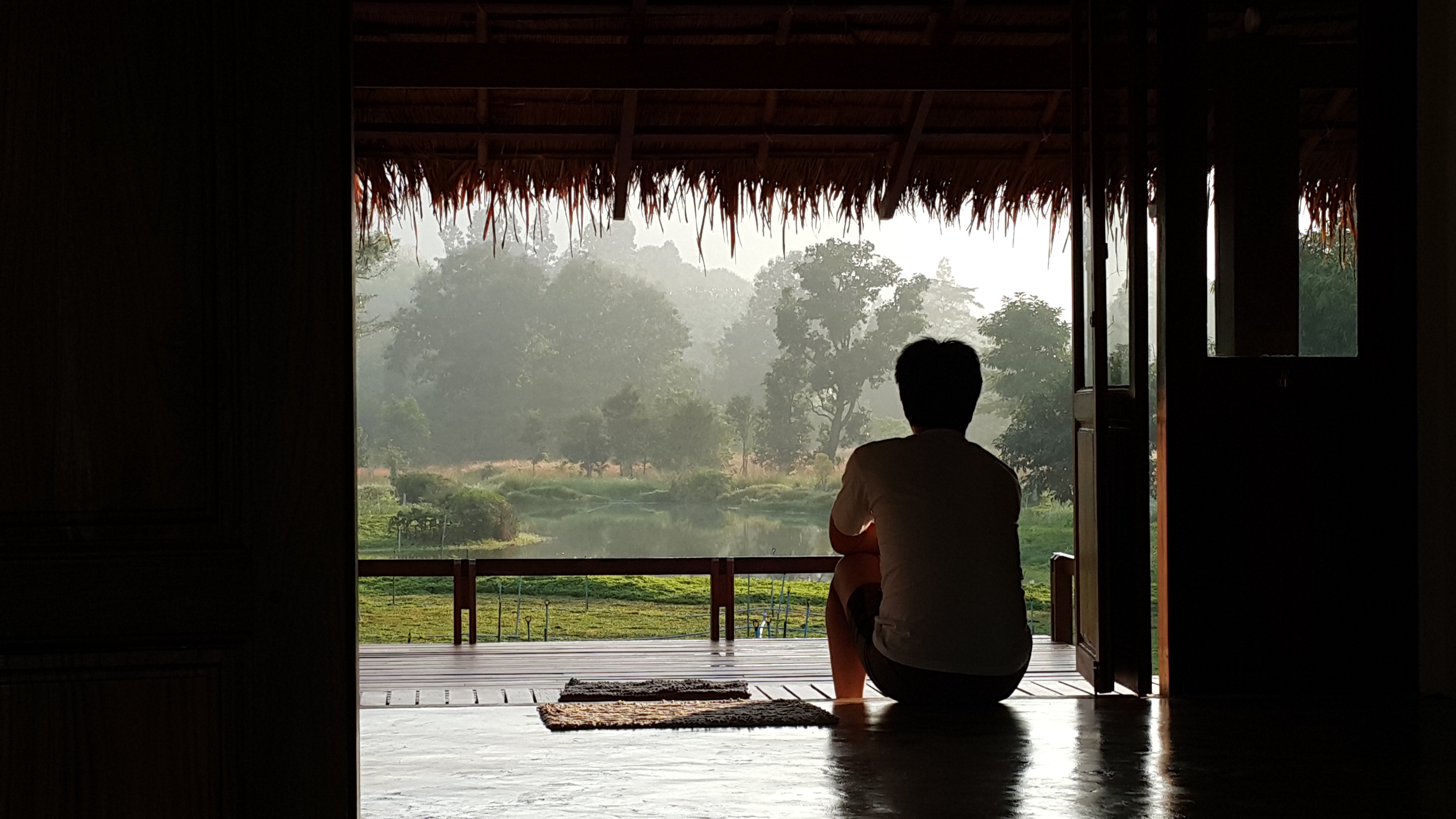 After acquiring the land in 2013, our mission was to 'heal' the land. In accordance with the idea that 'every swamp is an obstructed river', we conducted surveys, and pored over available aerial photographs, as well as the earliest available Google earth records. We determined where the obstructions lay; we brought in heavy equipment and carefully excavated the area around the underground water source until only clear water flowed. We allowed the pond to form in a natural configuration, and noted that, due to its placement, it hosted a range of microclimates and, thus, a diverse range of ecosystems.
Throughout the next years, we created access roads and other necessary structures.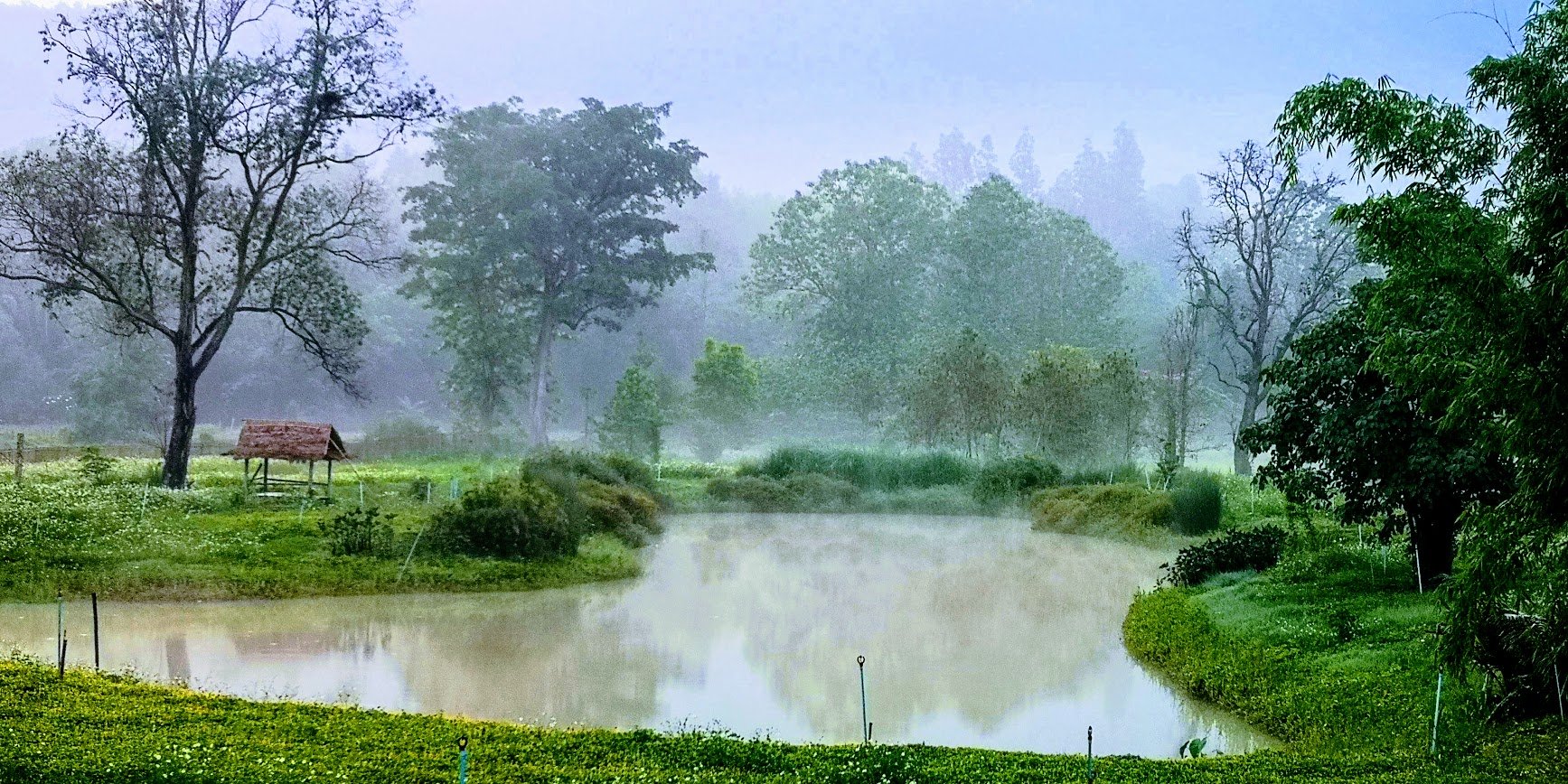 Engaging with local farmers in the neighboring villages, we asked if they had trees in their fields that they wanted removed. Each tree was cataloged, purchased from its owner, and eventually planted on our land in the area most conducive to its characteristics. It took more than three months to collect these mature trees, and another few weeks to plant them and allow them to become used to their new home. Nearly all the trees we have introduced to the Farm are hardwood forest trees or hard-to-find edibles.
As additional trees sprout on our land, we simply build around them or otherwise accommodate them: we do not cut down any trees.
In short, we have gone to a great deal of effort – so that our students can easily make the perfect salad!
About our founder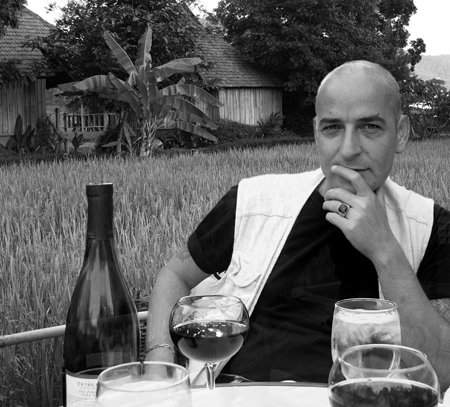 Hanuman Aspler, a former physician and the founder of Thaifoodmaster, has lived in Thailand since 1989. His passion for Thai cuisine led him to dedicate the last 25 years to researching the history, culture and wisdom of both ancient and modern Thai culinary traditions. Fluent in Thai, Hanuman has appeared on television shows, and has also cooked for some of the country's most prominent citizens.
Students
Our students are those interested in an in-depth understanding of the cooking grammar of each regional style. Professionals and Thai food enthusiasts alike attend our workshops.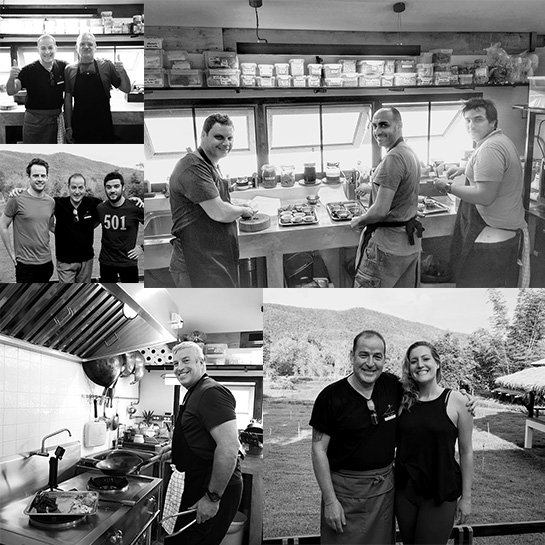 Location
Three Trees Doi Saket Farm,
Moo 4, Phong Khum
Tambon Pa Mieang, Amphoe Doi Saket
Chiang Mai 50220, Thailand
บ้านต้นไม้สามต้น
หมู่บ้านโป่งกุ่ม หมู่ที่ 4 ต.ป่าเมี่ยง อ.ดอยสะเก็ด จ.เชียงใหม่
Booking
Because Thai cuisine is so varied, our workshops are highly focused and specifically customized to the student's preferences and tastes. We collaborate with workshop participants to identify their particular area of interest, and tailor the sessions accordingly. We usually require three to four weeks advance notice to customize each workshop.
Rates
Please contact us for current rate information
Accommodation
At this time, accommodation is not available at Three Trees Doi Saket. However, there are resorts within walking distance of the Farm. Transportation can be arranged at an additional cost for guests who wish to stay in Chiang Mai.