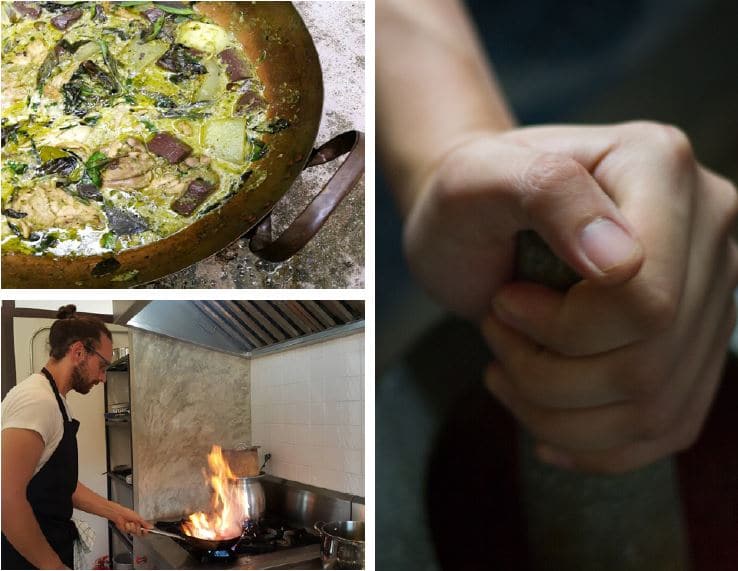 At Three Trees Doi Saket, Professional Thai Cooking School, we have created an environment where Thai food enthusiasts can thoroughly immerse themselves; where nearly all the ingredients can be obtained from around the home as was common in Siam for so many centuries.
Read Our Guests' Testimonials Now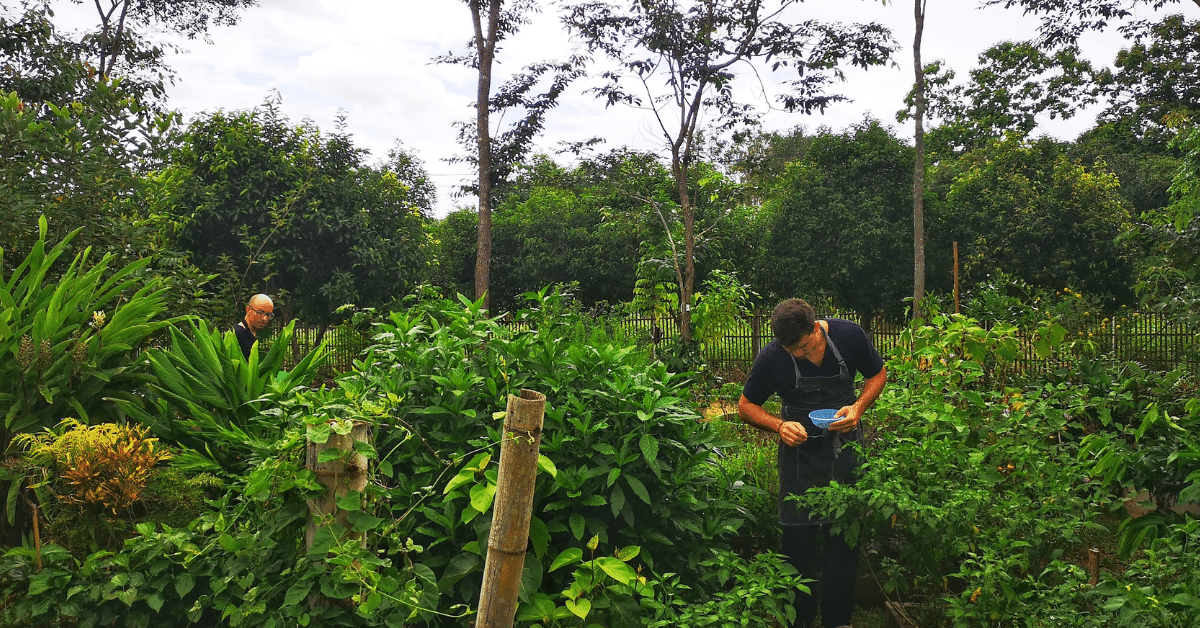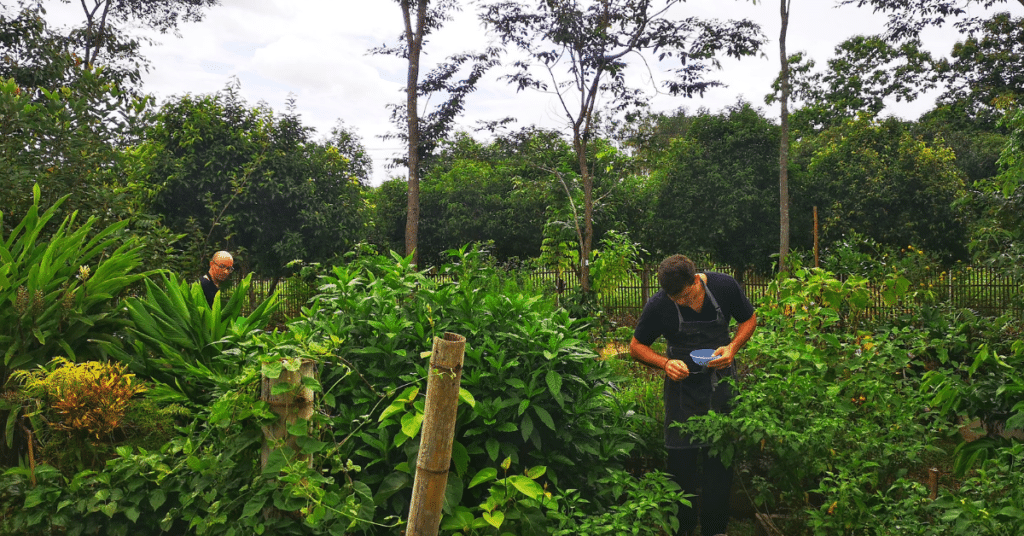 Note: All our workshops are currently given on a private basis and by appointment only.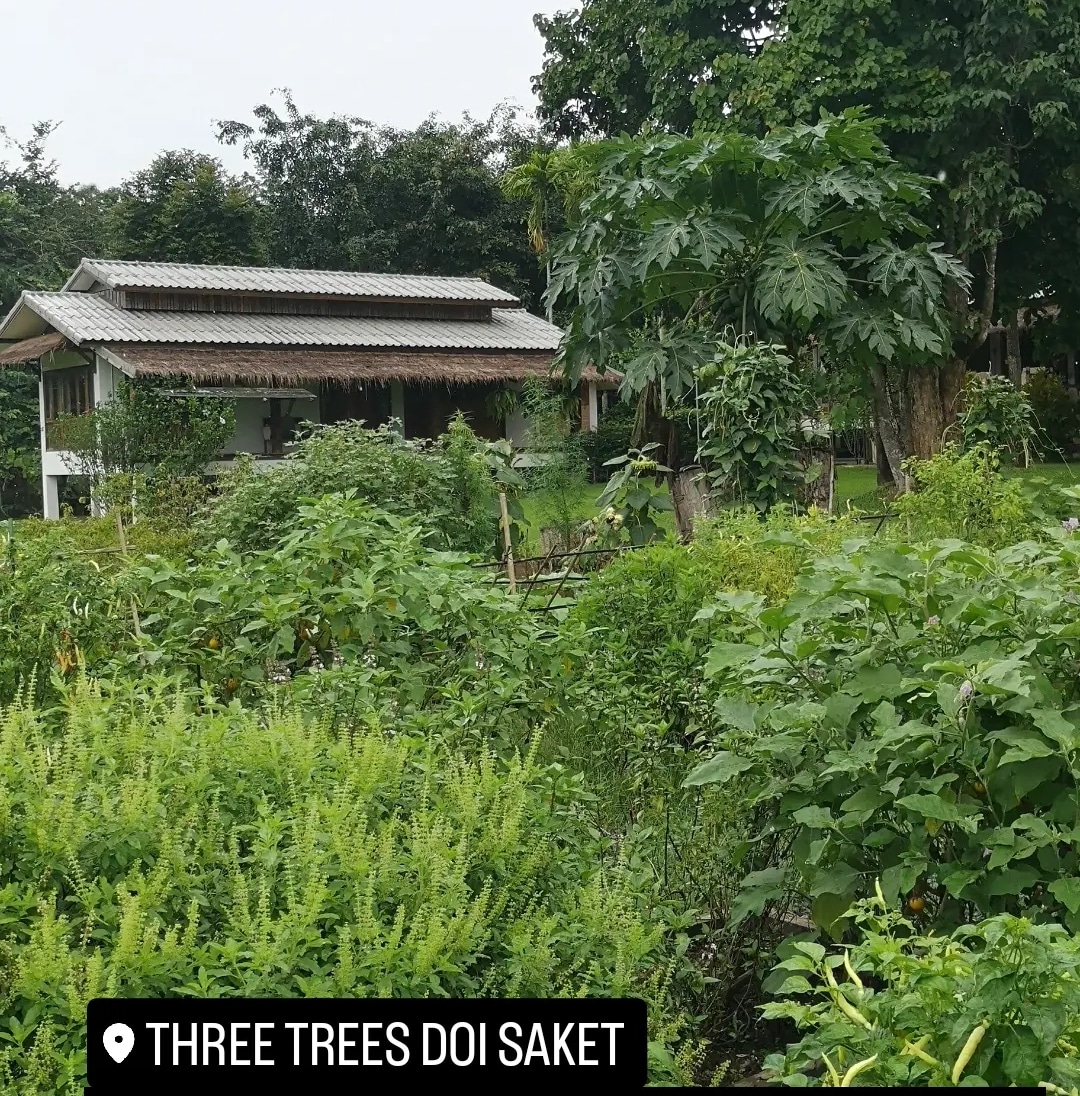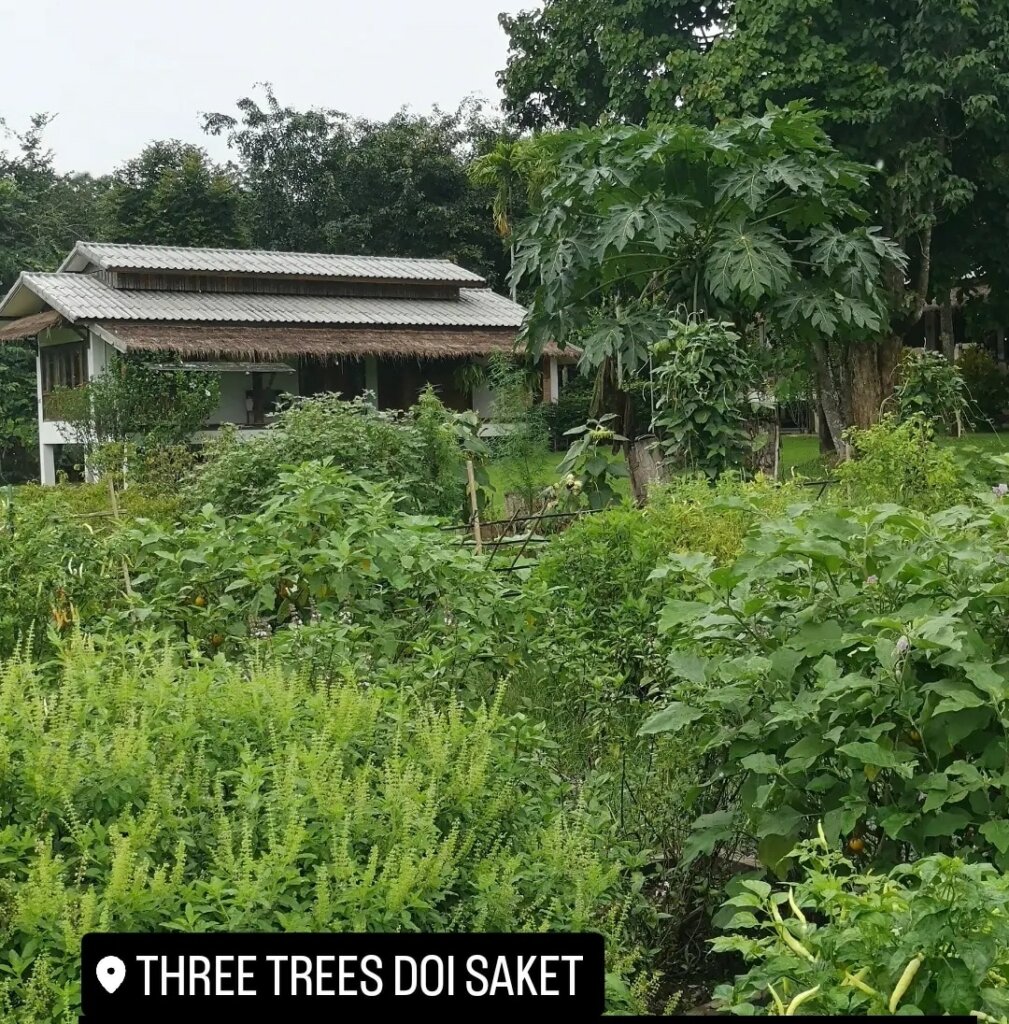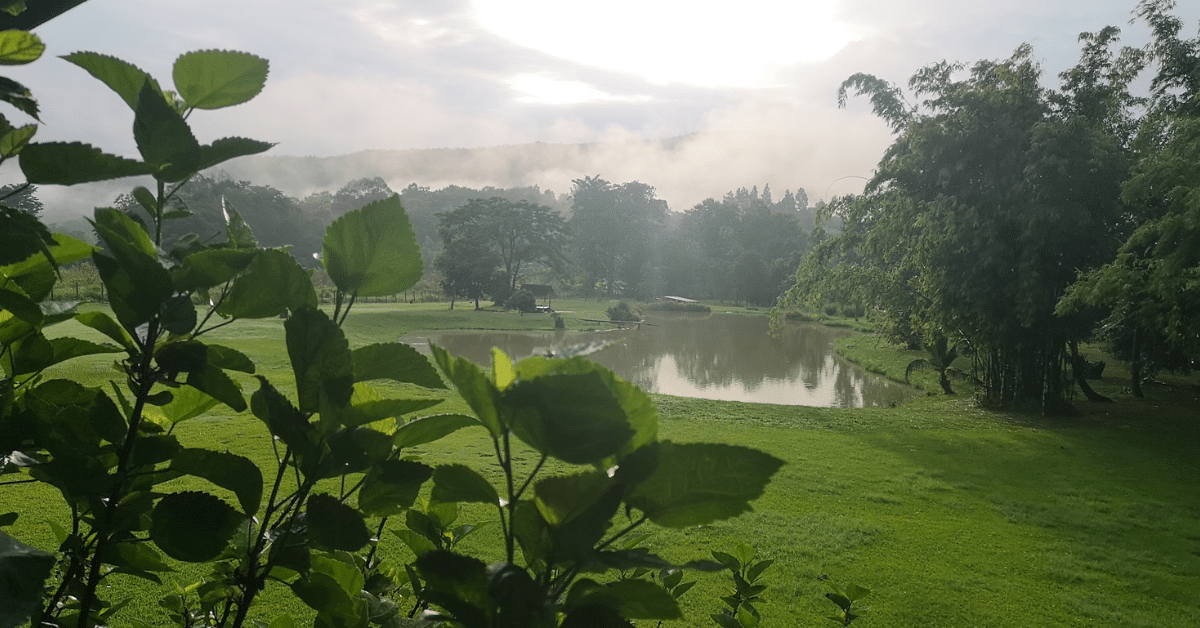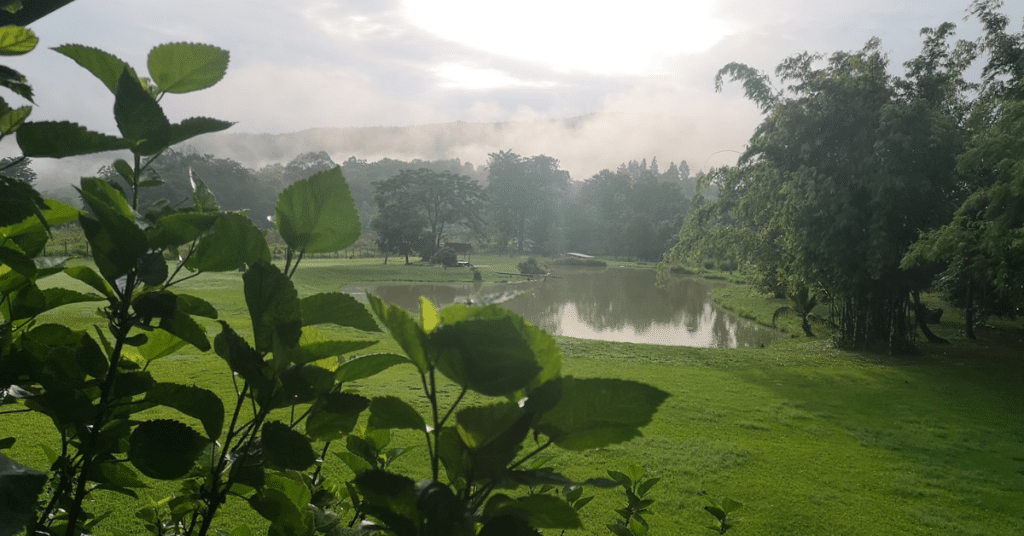 Thaifoodmaster's Professional Thai Cooking School in Chiang Mai
Called revelatory by attendees, our workshops at our Thai cooking school in Chiang Mai, delve deep into Thai culinary codes, providing the history, facts and folklore behind each recipe; the legends, trade routes and migrations, conflicts, social issues and other factors that have influenced a dish's appearance, taste and composition.
Like learning a language, the most effective method for learning to cook Thai food is immersion. Gaining an understanding of the basic phrases the flavor profiles that make up each dish and building on a strong foundation has enabled our students to produce each dish fluently: Thai cuisine without a foreign accent.
Taking this immersive experience one step further, we now present an environment where we recreate the Siamese cuisine of the past, using ingredients from the surrounding land and rivers.
Learn in Thaifoodmaster's Professional Thai Cooking School
All our workshops are held at the Three Trees Doi Saket farm, which is about 30 minutes drive northeast of Chiang Mai in northern Thailand.
At Three Trees Doi Saket, we have lovingly nurtured a former swamp into a beautiful landscape featuring a 1,600-square-meter natural stream-fed pond. To the north of our hillside farm is an open view of terraced rice fields and lush forest; to the east, we see the hills of a mountain range. In the south are rice fields and plantations; and on our western side, we are downhill from a reservoir.
Our intention is to create an environment where Thai food enthusiasts can thoroughly immerse themselves; where nearly all the ingredients can be obtained from around the home as was common in Siam for so many centuries.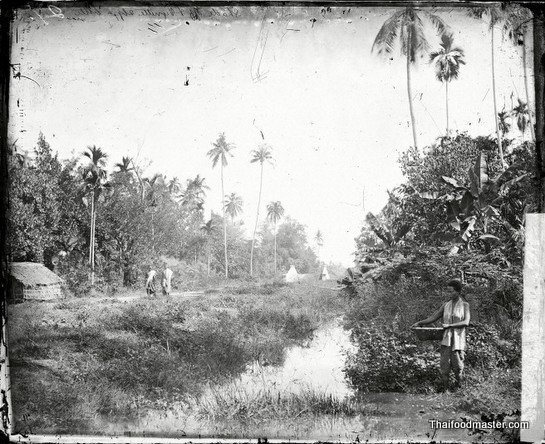 At Three Threes Doi Saket we now present an environment where we recreate the Siamese cuisine of the past, using ingredients from the surrounding land and rivers.
Thai cuisine
What in the West is generally labeled Thai cuisine actually comprises seven principal cooking styles, which in turn include hundreds of ethnic and regional varieties – all of which have been shaped and influenced by geopolitical factors, history, trade routes and the accessibility of various ingredients.
Royal Thai cuisine (Aristocratic, higher cuisne)
Central Thai cuisine
Southern Thai cuisine
Northern-style Thai cuisine
Northeastern Thai cuisine
Muslim-Thai cuisine
Chinese-Thai cuisine (Teochew, Hokkien, Yunnanese, etc)
We can also offer training in Laotian, Northern Shan, Northern Tai Lue and Bangkok-style modern Thai cooking.
traditional-thai-kitchen.jpg
About our method – Professional Thai Cooking School
Our team takes a holistic, analytical approach to every recipe we present. By investigating the origin and evolution of each dish, we unlock the culinary codes of Thai cooking, one step at a time. We reveal the layered histories behind each dish, along with the relevant aspects that helped shaped the Siamese taste awareness. We believe that only after understanding these codes can the professional or the avid cooking enthusiast create authentic Thai classic recipes; or use their own culinary creativity to modify, adjust and elevate Thai dishes within a context that makes sense stylistically and taste-wise.
Professional_Thai_Cooking_School_in_Chiang_Mai_02.jpg
Over the years, our team has collected and compiled hundreds of cookbooks and recipes, manuscripts, magazines and rare documents, dating from the late 19th century to modern days. This exceptional library one of the worlds most comprehensive related to food and dining in ancient and modern Siam gives us extraordinary access to firsthand knowledge, and enables detailed research into the culinary evolution of dishes both familiar and unknown in the west. We bring this philosophy to all our activities.
Our work is periodically published on our website Thaifoodmaster.com in both Thai and English.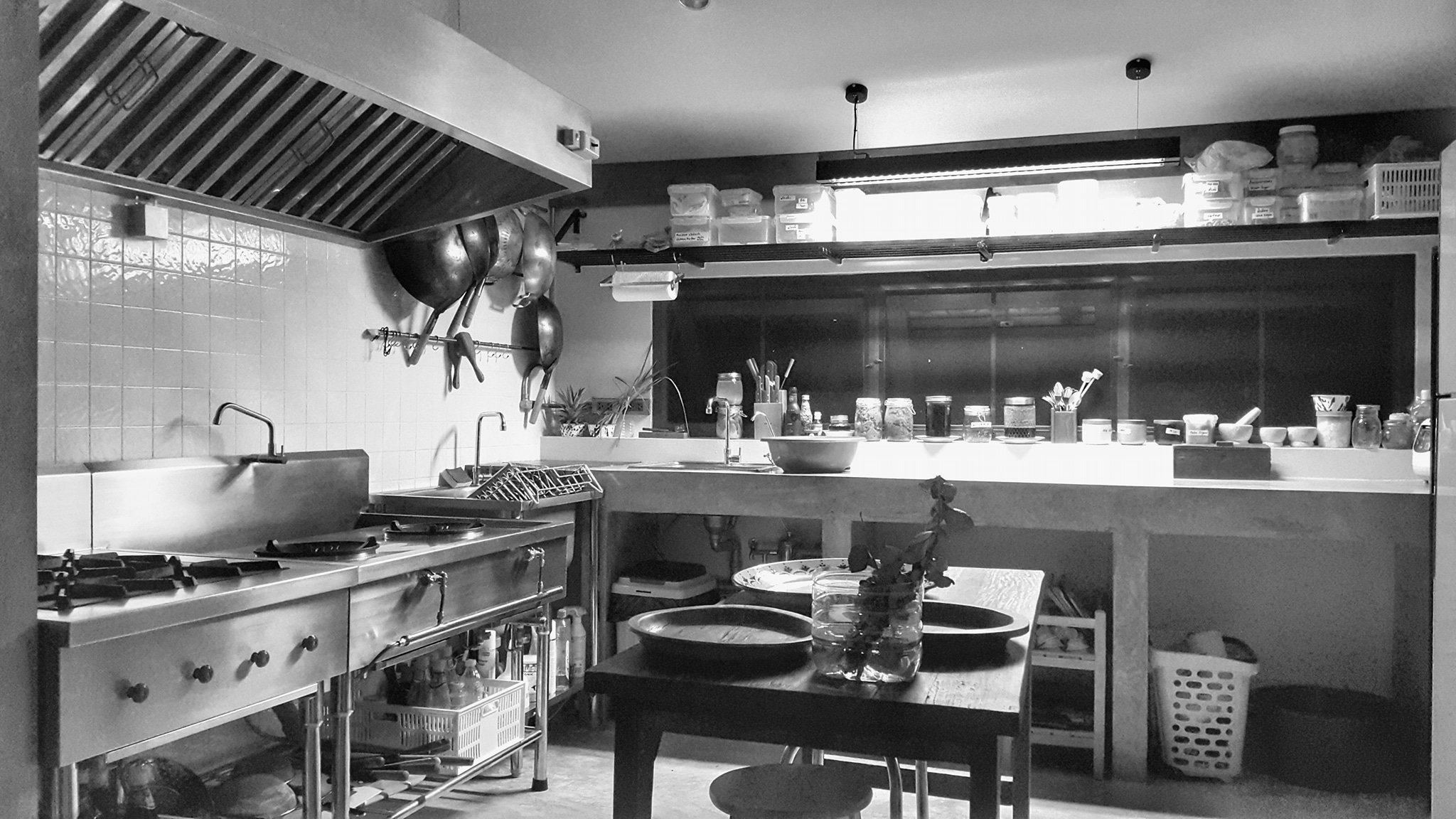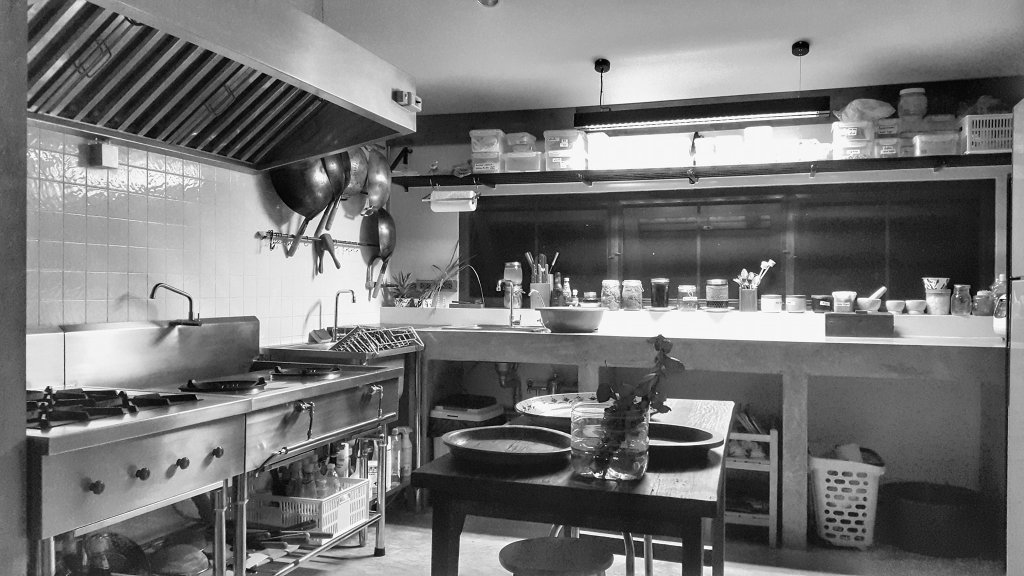 About Three Trees Doi Saket Farm
A Thai cooking school in Chiang Mai,**In 2013, we acquired a 16-rai land plot (25.6 dunams, 6.3 acres) of unwanted swamp forest land. Since, we have succeeded in restoring this former swampland into a beautiful landscape featuring a 1,600-square-meter natural, stream-fed pond.
In the days before supermarkets, Siamese families used locally sourced ingredients for eating, building and other uses. Families would collect plants or other edible items from around their homes to use or to sell. Usually, these items included small animals and fish; in general, only Chinese traders offered larger livestock such as pigs. An entire culinary tradition grew from what was immediately available to whomever was doing the cooking, and this knowledge was passed within families and within communities.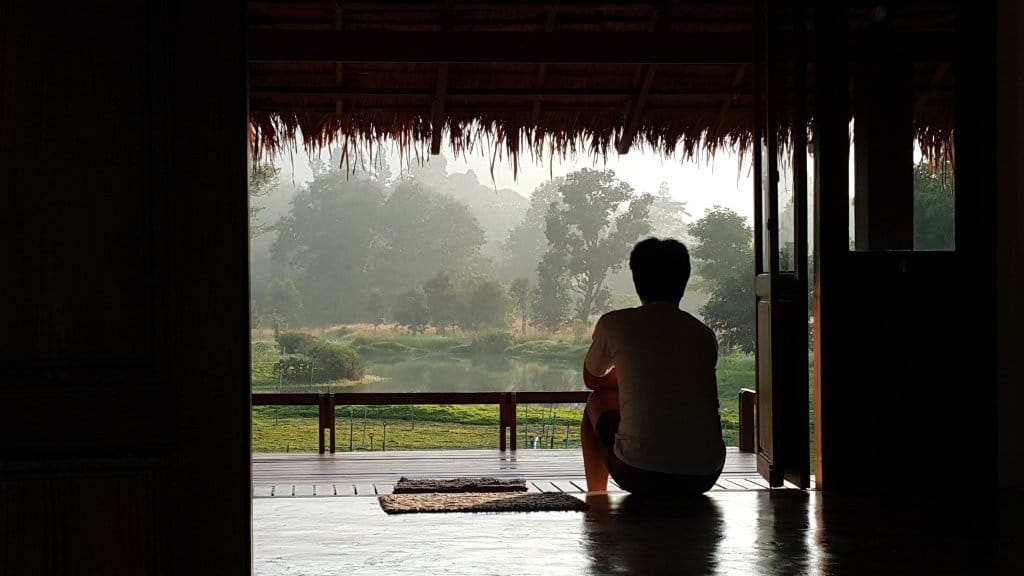 We want our guests and students to be able to enjoy a similar experience.
After acquiring the land in 2013, our mission was to heal the land. In accordance with the idea that every swamp is an obstructed river, we conducted surveys, and pored over available aerial photographs, as well as the earliest available Google earth records. We determined where the obstructions lay; we brought in heavy equipment and carefully excavated the area around the underground water source until only clear water flowed. We allowed the pond to form in a natural configuration, and noted that, due to its placement, it hosted a range of microclimates and, thus, a diverse range of ecosystems.
Throughout the next years, we created access roads and other necessary structures.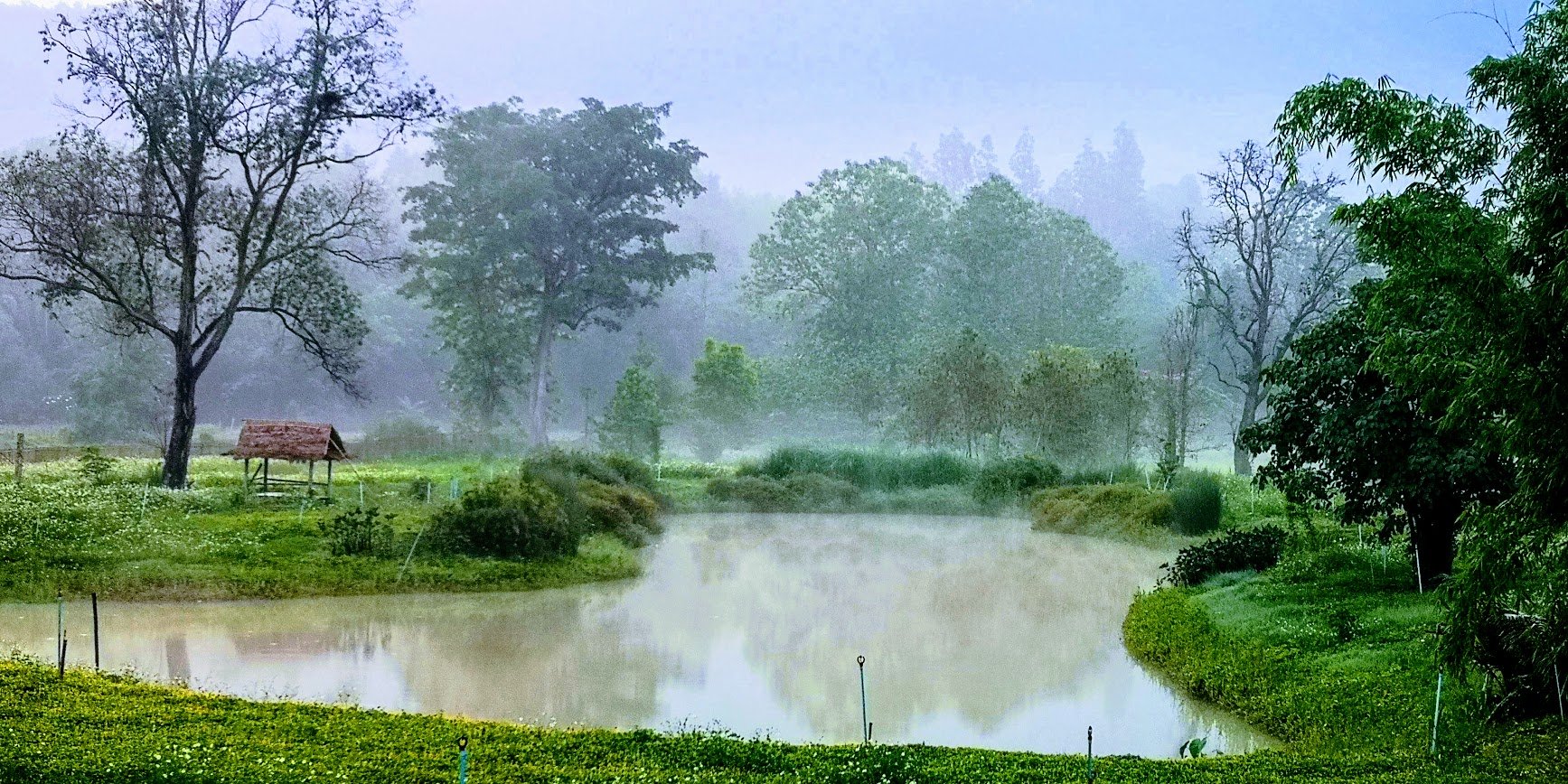 Engaging with local farmers in the neighboring villages, we asked if they had trees in their fields that they wanted removed. Each tree was cataloged, purchased from its owner, and eventually planted on our land in the area most conducive to its characteristics. It took more than three months to collect these mature trees, and another few weeks to plant them and allow them to become used to their new home. Nearly all the trees we have introduced to the Farm are hardwood forest trees or hard-to-find edibles.
As additional trees sprout on our land, we simply build around them or otherwise accommodate them: we do not cut down any trees.
In short, we have gone to a great deal of effort – so that our students can easily make the perfect salad!
About our founder
Hanuman Aspler, a former physician and the founder of Thaifoodmaster, has lived in Thailand since 1989. His passion for Thai cuisine led him to dedicate the last 25 years to researching the history, culture and wisdom of both ancient and modern Thai culinary traditions. Fluent in Thai, Hanuman has appeared on television shows, and has also cooked for some of the country's most prominent citizens.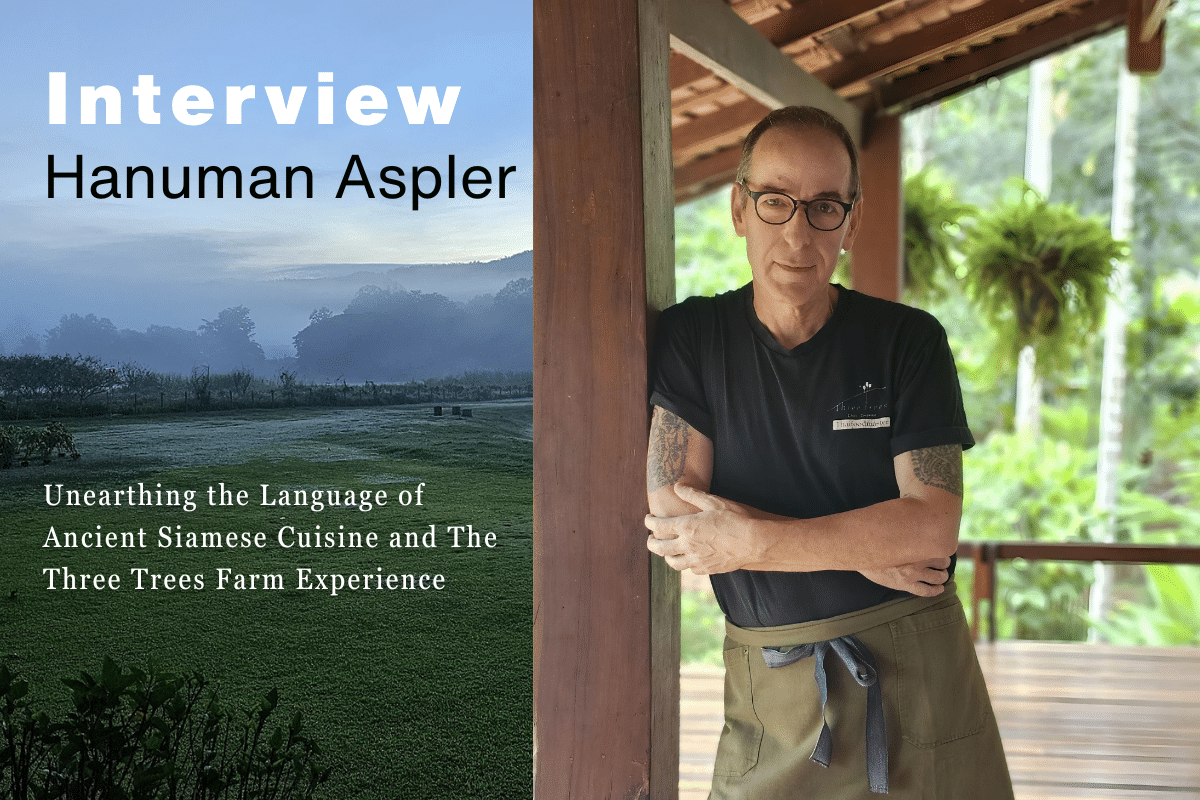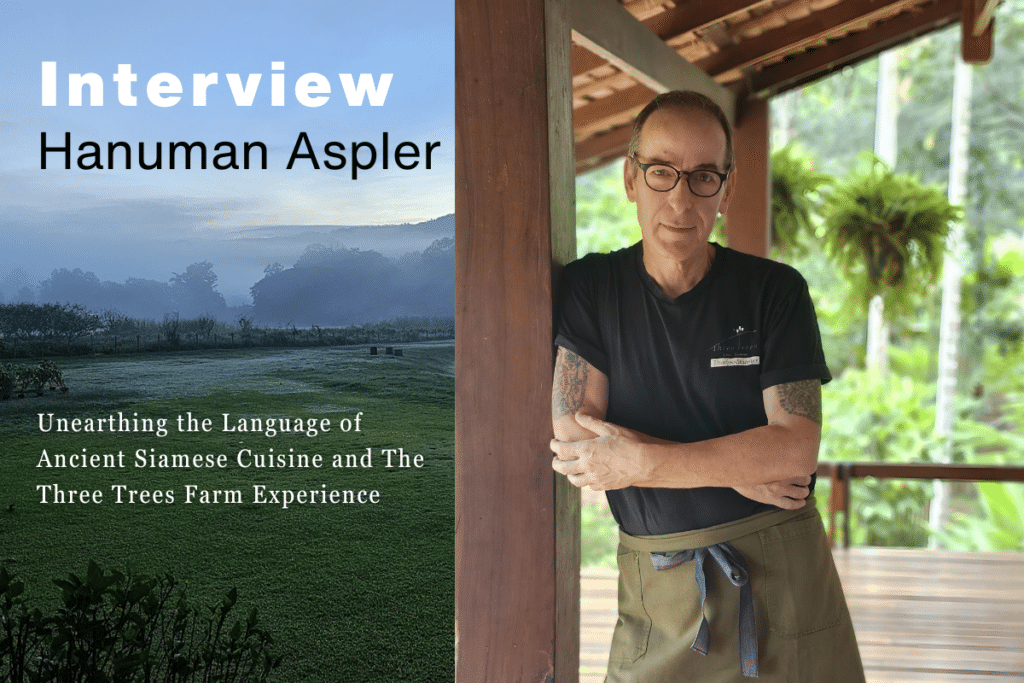 Interview: Hanuman Aspler
In this revealing interview, Asha Tanna sits down with Hanuman Aspler to explore his one-of-a-kind philosophy on Thai cooking. Located a mere 40 minutes from central Chiang Mai, Hanuman's Three Trees Farm offers more than just a cooking class—it provides an education in ancient Siamese cuisine. But Hanuman isn't interested in merely passing on recipes. Drawing from old manuscripts, he treats Thai cooking as a language with its own set of rules and syntax. His unique blend of historical understanding and hands-on practice makes his teaching style a standout in Thailand's culinary scene. Continue reading to delve into his unique […]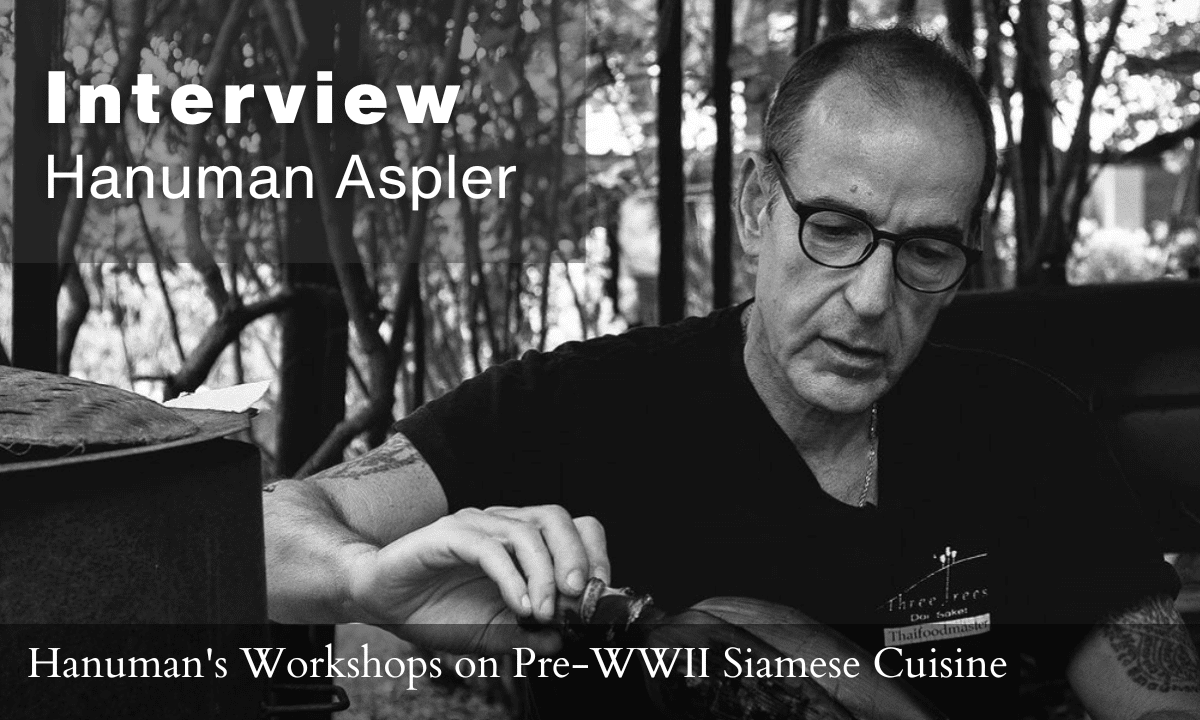 Unlock Thai Cuisine: Hanuman's Workshops on Pre-WWII Siamese Cuisine
"Cracking the Culinary Code" offers an in-depth look into Hanuman's revolutionary approach to food and his exploration into the forgotten realm of Pre-World War II Siamese cuisine. Written by Beto Ortiz for Humans Of The Kitchen, this article challenges the conventional wisdom surrounding culinary education. While culinary schools offer valuable knowledge, they often fall short in preparing aspiring chefs for the real-world challenges of the kitchen. Hanuman, believes in a more hands-on, immersive experience that goes beyond mere recipes. His teaching philosophy aims to instill a deep understanding of the 'why' behind each dish, encouraging students to think critically and creatively. If you've ever questioned the value of traditional culinary schools or yearned for a more holistic understanding of food, this article is a must-read. Dive into Hanuman's unique layers of culinary understanding, from the ingredients to the cultural and technical aspects, and discover how you can elevate your own Thai cooking skills. Don't miss this opportunity to unlock the secrets of Thai cuisine from a whole new perspective.
Thaifoodmaster's Professional Thai Cooking School – Who Are Our Students?
Our students are a diverse community of Thai locals and international explorers, all united by a passion for mastering the art of Thai cuisine. They include:
Chefs & Culinary Students: From Thailand and around the world, elevate your skills with traditional and modern Thai techniques.
Home Cooks & Food Bloggers: Whether you're Thai or a global citizen, deepen your love for Thai cuisine and enrich your content.
Cultural Enthusiasts & Travelers: Experience Thailand's rich culinary history, right from your kitchen or ours in Chiang Mai, open to both locals and tourists.
Industry Professionals: Restaurant owners, nutritionists, and event planners from various countries looking to offer authentic Thai menus.
Life-Long Learners: From retirees to hobbyists, Thai or foreign, anyone looking to expand their culinary repertoire is welcome.
Read Our Guests' Testimonials Now
Given the high demand and limited availability, we recommend booking at least three months in advance to secure a spot workshop.
Join us to celebrate the art of Siamese culinary wisdom and Thai cuisine. Reserve your spot now spaces are limited!
Get in Touch to Reserve Your Spot Today!