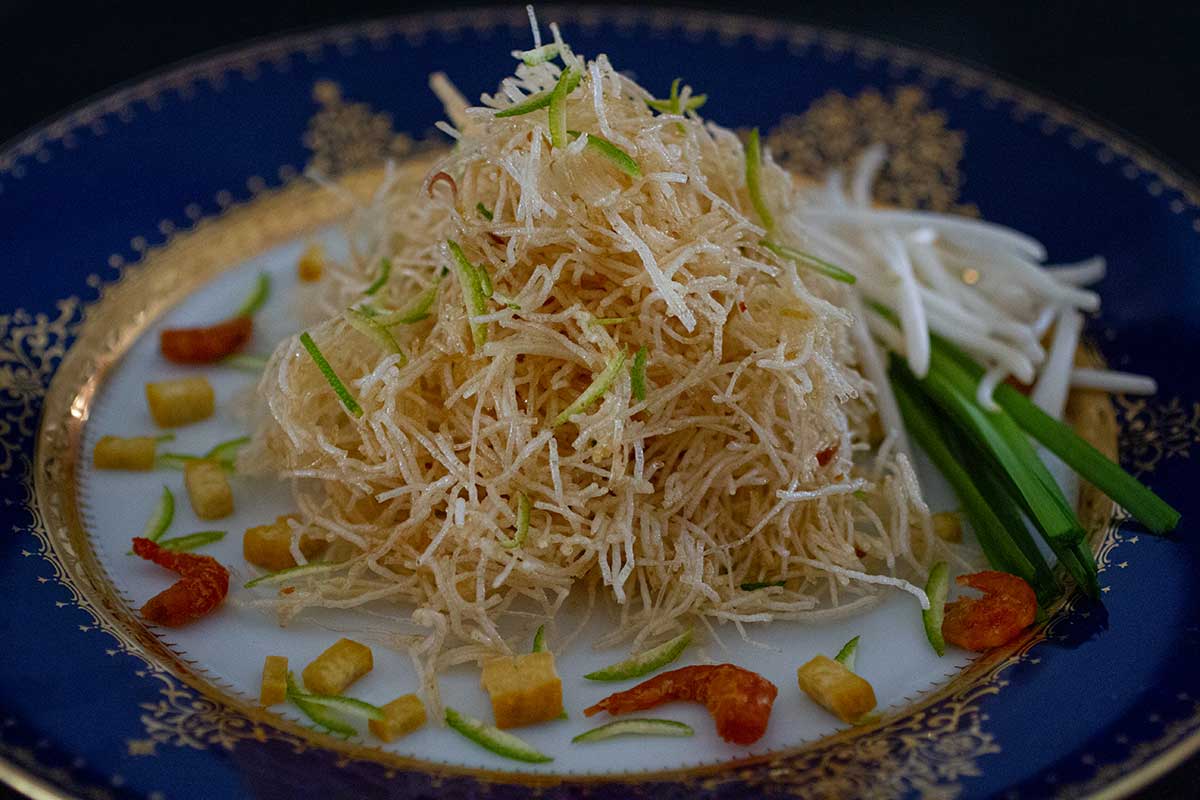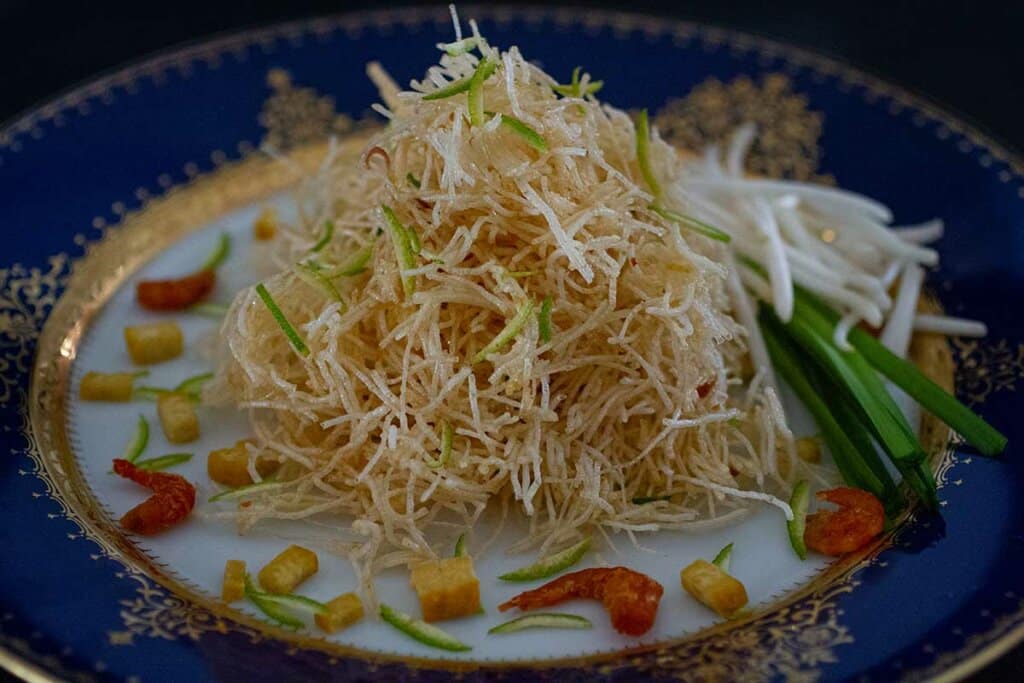 Rice vermicelli, referred to as sen mee (เส้นหมี) in Thai, are delicate noodles made from rice flour. The noodles are a prized ingredient due to their textural versatility; they can range from soft and chewy when boiled, to crunchy and brittle when deep-fried. Furthermore, the noodles display diverse characteristics influenced by other ingredients used in the dish. As such, it is unsurprising that crispy rice vermicelli dishes, called mee graawp (หมี่กรอบ) in Thai, come in an array of complexities, from the simple, flat-sweet treats sold in gift stores and Thai dessert shops, to the elegant Central Plains-style crispy-noodle dish that features a refined three-flavor profile and the aroma of bitter orange.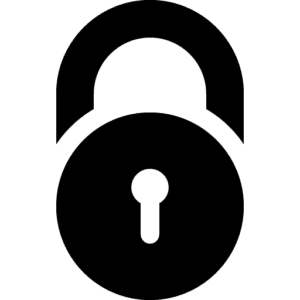 This Content is Locked
Join Today to unlock the content! 
Login