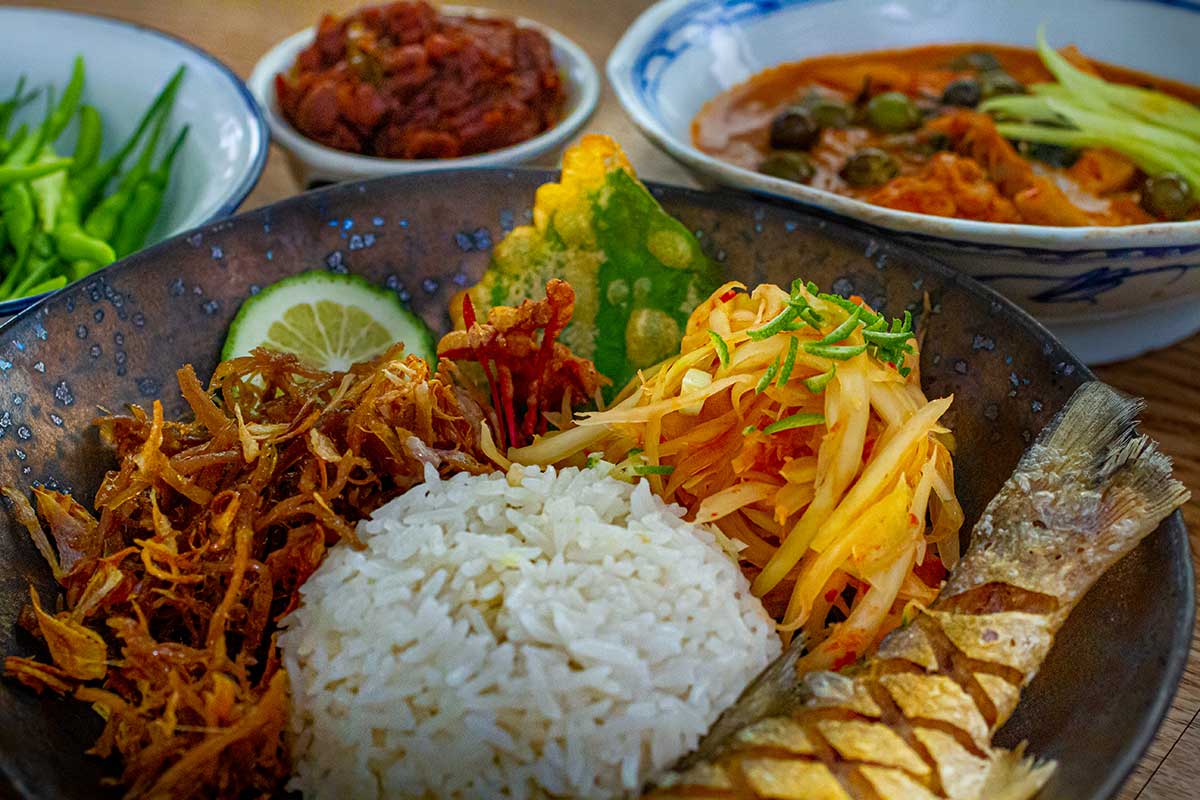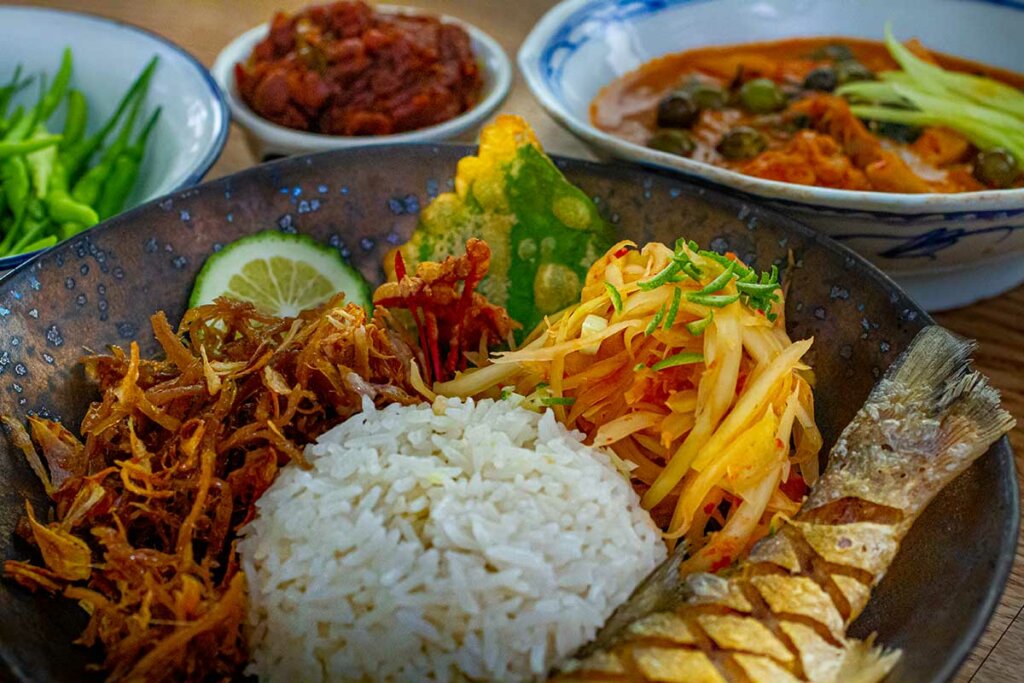 History's first-ever recorded recipe for papaya salad is recreated in this Masterclass, along with all the other dishes that were part of the old-fashioned samrub (set meal) called khaao man sohm dtam (ข้าวมันส้มตำ).
Would you be surprised if I told you that the three-flavored papaya salad is not an authentic Northeastern cuisine (Issan) dish but, rather, one that originated in the Central Plains of the Kingdom?
Furthermore, this dish was not eaten with sticky rice, but served as part of a full set meal called khaao man sohm dtam (ข้าวมันส้มตำ). The set included a spicy curry with coconut-enriched rice, a papaya salad, tamarind chili relish, crispy-sweet pork or beef threads, salted fish fried in egg batter, and other accompaniments.
This Masterclass describes the evolution of the dish and revives the first-ever documented recipe for khaao man sohm dtam, dated 1935, to its finest details, restoring its former glory.