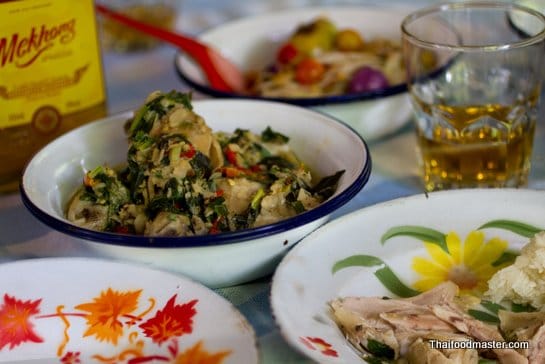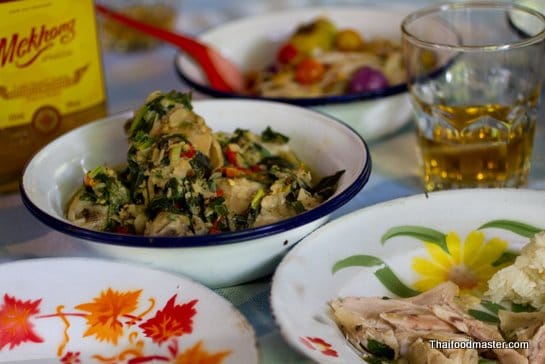 ไก่ใต้น้ำ (gai dtai naam) literally: under water chicken
Gai dtai naam, which means "under water chicken" in Thai, consists of braised chicken in a coarse, aromatic paste made from lemongrass, galangal, garlic, chilies, kaffir lime leaves, holy basil, coriander and spring onions. In the home-cooked dish popular among the Thai working class, the entire chicken – including the bones – is chopped into bite-size pieces, and served with a bottle of rice wine accompanied by local country-style music (luktung) at high volume.
The dish originated in the rural areas of the semi-arid and salt-rich Issan plateau. In a region where food shortages are both a threat and a reality, the Issan farmers are known for their positive attitude and calm demeanor, even while struggling to make a living.
Thus, every house in upcountry Issan has its own kitchen garden where vegetables and local herbs are grown. Chickens roam at will around the house; the yellowish meat of these free-range birds is denser, leaner and more flavorful than that of commercially raised chickens.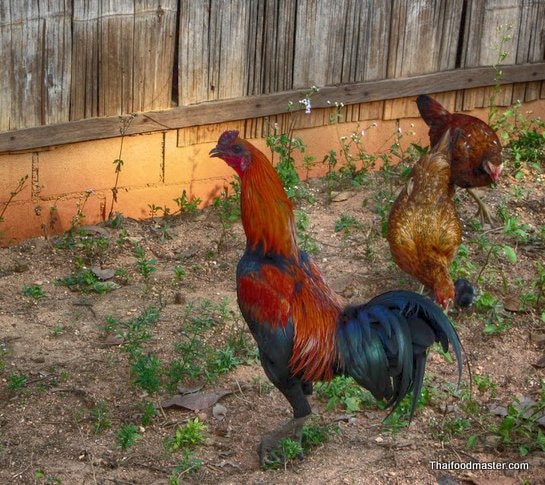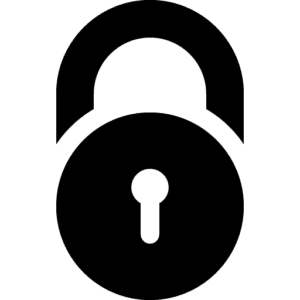 Unlock exclusive content!
Log in now or become a valued subscriber 
Login