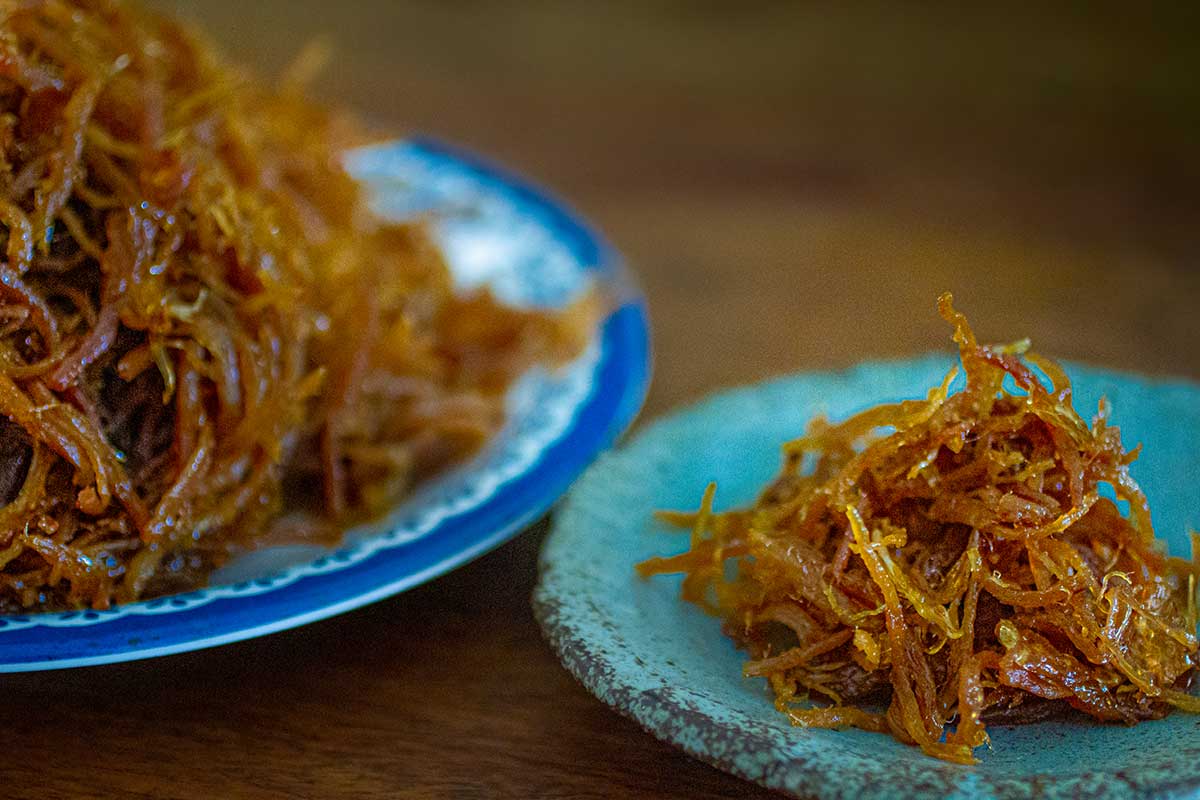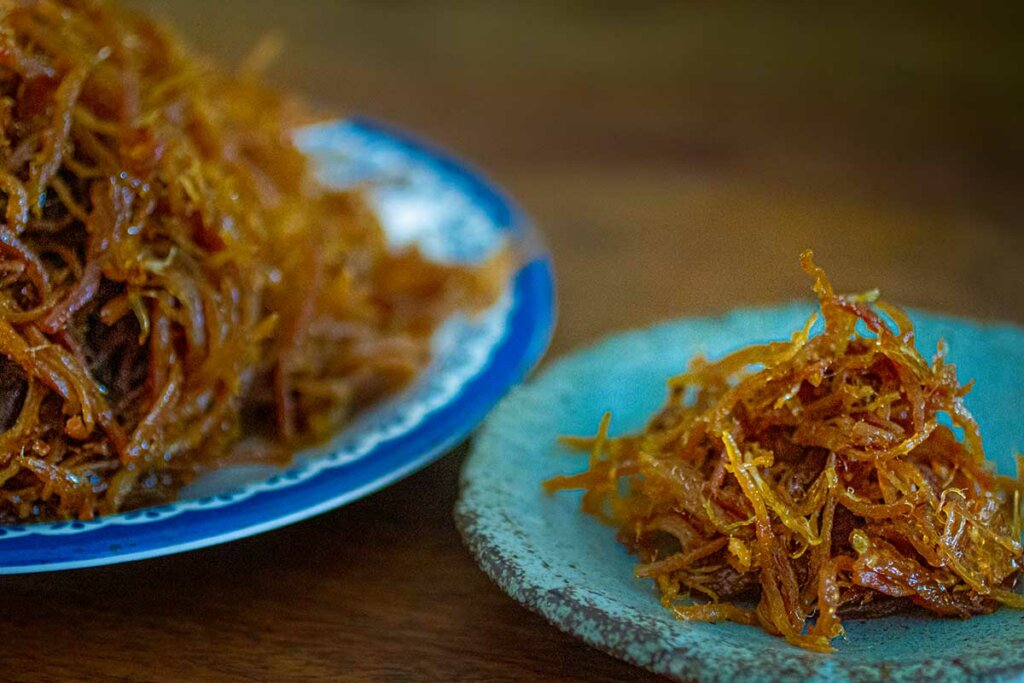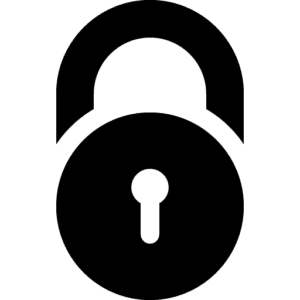 Unlock exclusive content!
Log in now or become a valued subscriber 
Login
Incorrect username or password.
Incorrect username or password.
Related Entries
Naam phrik lohng reuua (น้ำพริกลงเรือ) – Literally translated as "boat embarking chili relish", this particular boat seems to have drifted a long way from port and these days, the actual dish served in Thai restaurants is far away from the original version. We want to tell you the real story behind this dish and to present you with the original version's recipe in its true character – as if the boat is still moored at the dock.
A candied peanut bar might be considered an unlikely ingredient for an old-fashioned Siamese-style salad. Yet, peanut bars were familiar to the Siamese as early as the Ayutthaya period and were part of a broader set of Teochew Chinese sweets called, in Thai, "khanohm janap (ขนมจันอับ)".
Yam sohm choon is a sour green mango salad served with grilled fermented shrimp paste; roughly chopped shallots; sweet pork condiment, deep-fried fluffy grilled catfish and seasoned with fish sauce, palm sugar and lime juice and topped with deep-fried dry chilies cut into small pieces.
If you follow Thai movies and TV dramas, you probably remember Sohm Choon, the adorable boy ghost character from the period romance movie Reun Mayura (1997), which was a love story between a beautiful woman and a handsome man living in different periods of time.
This laap dish offers a slightly different way to use the phrik laap seasoning mix. It is added to an aromatic paste made from roasted chilies, galangal, roasted shallots, and roasted garlic. The paste is enriched with coriander seeds, makwen and laap spices mix, which introduces the desired smoke and umami intensifying elements to the dish.
This salad recipe is adapted from the book "Maae Khruaa Huaa Bpaa" (แม่ครัวหัวป่าก์), published in 1971 as a memorial for Jao Jaawm Phit (เจ้าจอมพิศว์). Jao Jaawm Phit was the daughter of Thanpuying (Lady) Plean Passakornrawong, who was a pioneer of noble Thai cuisine.