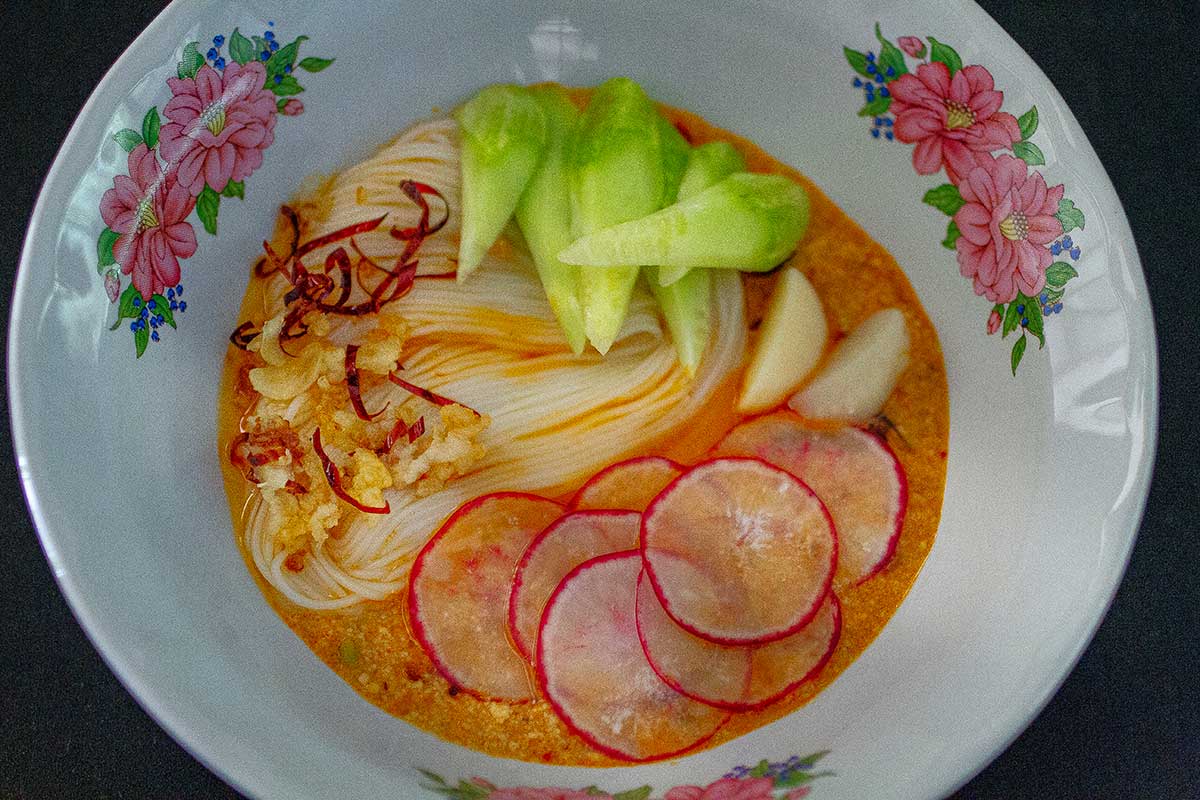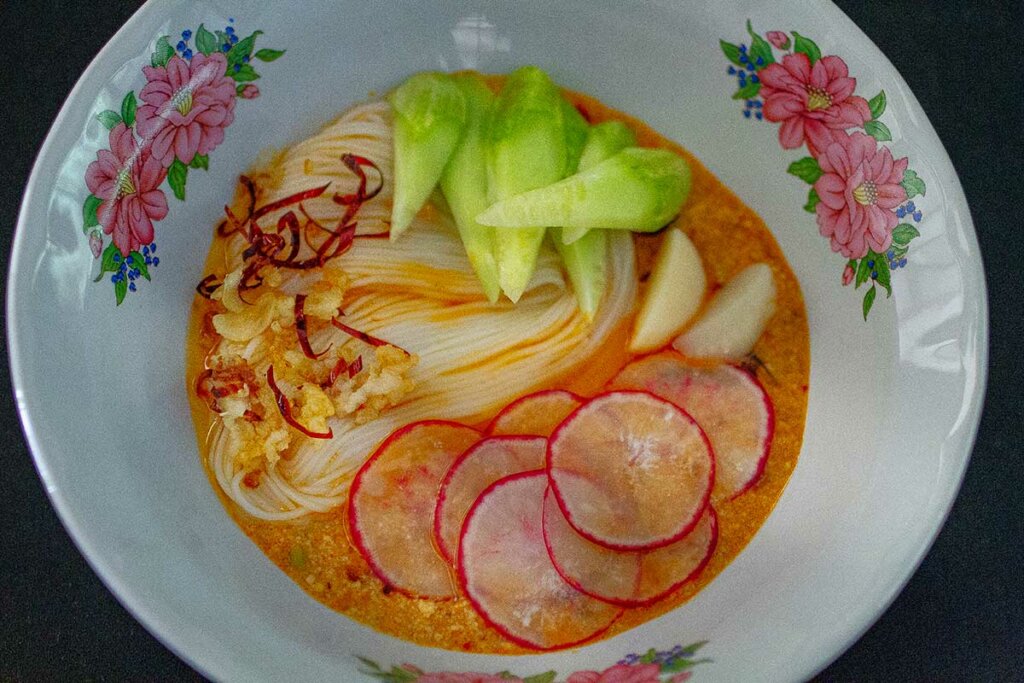 From the royal house of the Thongthaem dynasty, this recipe is an unusual and intriguing version of a fermented rice noodle light meal, featuring a light reddish sauce thickened with pounded chicken meat braised in coconut cream and milk, as well as shrimp meat and beans. It is seasoned with chili jam and served with crunchy fresh cucumber and crisp piquant slices of radish and topped with crispy fried garlic and dried chilies fried in coconut cream and butter.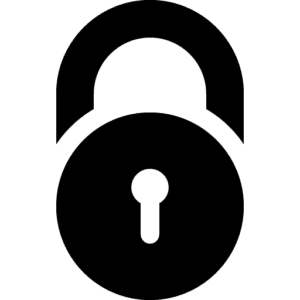 This Content is Locked
Join Today to unlock the content! 
Login