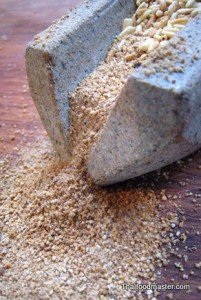 basic Thai cooking techniques
Ground roasted rice is often used in Thai Northern Eastern style cooking (Issan) in spicy salads as an aromatic and textural agent. Offering an unmistakably hearty and rustic bite to the food.
You can find it in almost any Asian supermarket and it is very simple to prepare. I do hope that you will overcome the temptation of reaching your hands to the supermarket shelve and prepare your own.
Read More »