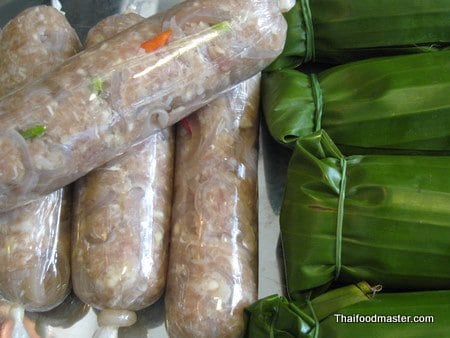 Search the luggage of a Thai person traveling abroad, and it's highly likely that you'll discover various items of food. Rolled in a newspaper or a piece of cloth, hidden deep in their bags, few Thai students will venture forth without a jar of their favorite roasted chili jam, while Thai housewives are often accompanied by their preferred brand of fermented shrimp paste. Both are probably carrying a couple of fermented Thai sausages as well.
You see, the intense and defined flavors of Thai cuisine – harmonically coming together to create a rich whole – are simply irreplaceable. Thai people will not survive happily without their beloved Thai food.
Naem is a fermented sausage made with pork, pork skins, cooked sticky rice (glutinous), fresh garlic, salt, sugar and bird's eye chilies. The sausage is wrapped in banana leaves or synthetic casings, and fermented for 3-5 days at about 30 degrees (C) and 50% humidity. The fermentation process enables the growth of lactic acid bacteria and yeasts, mostly lactobacilli, which accounts for the sourness of the sausage. The salt acts as an inhibitor – preventing the meat from going rotten, allowing the lactic acid bacteria and yeasts to feed on the rice and sugar, and fermenting the meat to perfection.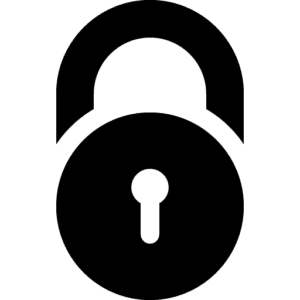 Unlock exclusive content!
Log in now or become a valued subscriber 
Login