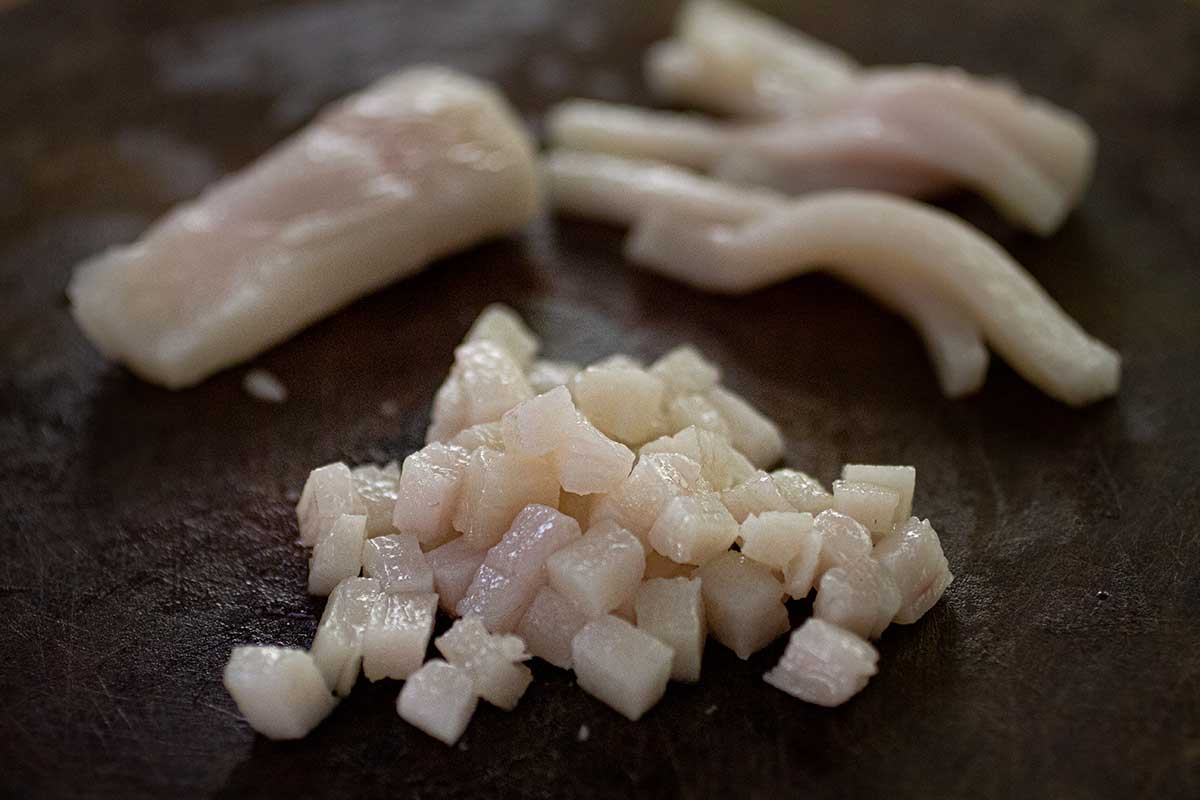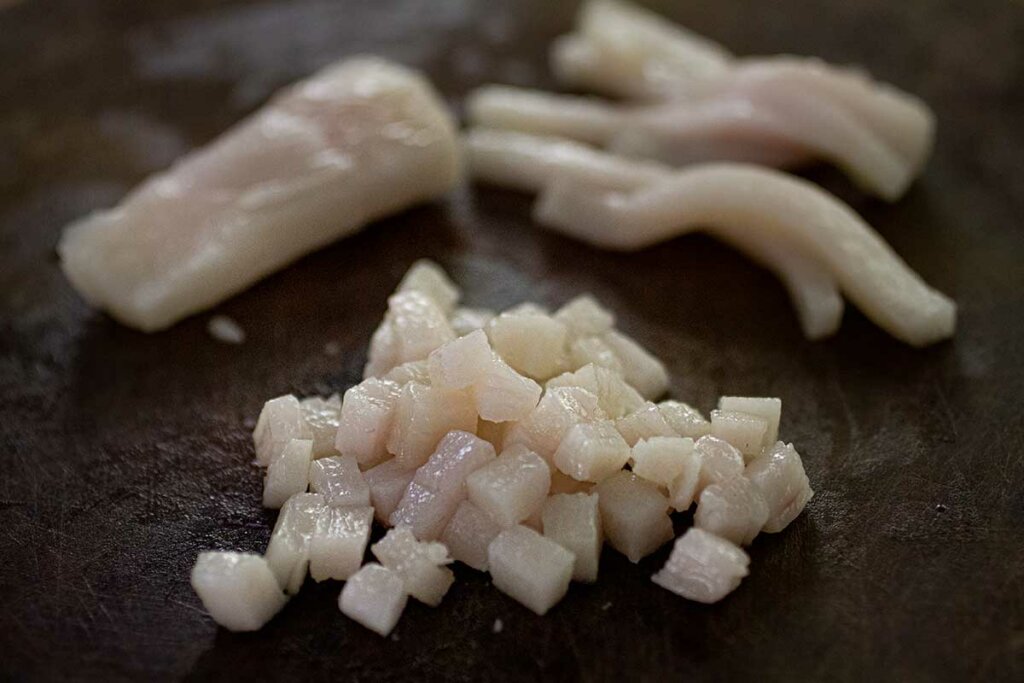 Pork fat can be used as a cooking medium, for frying as pork lard or as an ingredient by itself. When using cooked pork fat as an ingredient, ask your butcher for the subcutaneous fat layers from the back of the pig; in Thai, these are called man muu khaeng (มันหมูแข็ง). It is a thick and firm fat cut with great consistency for salads.
See also: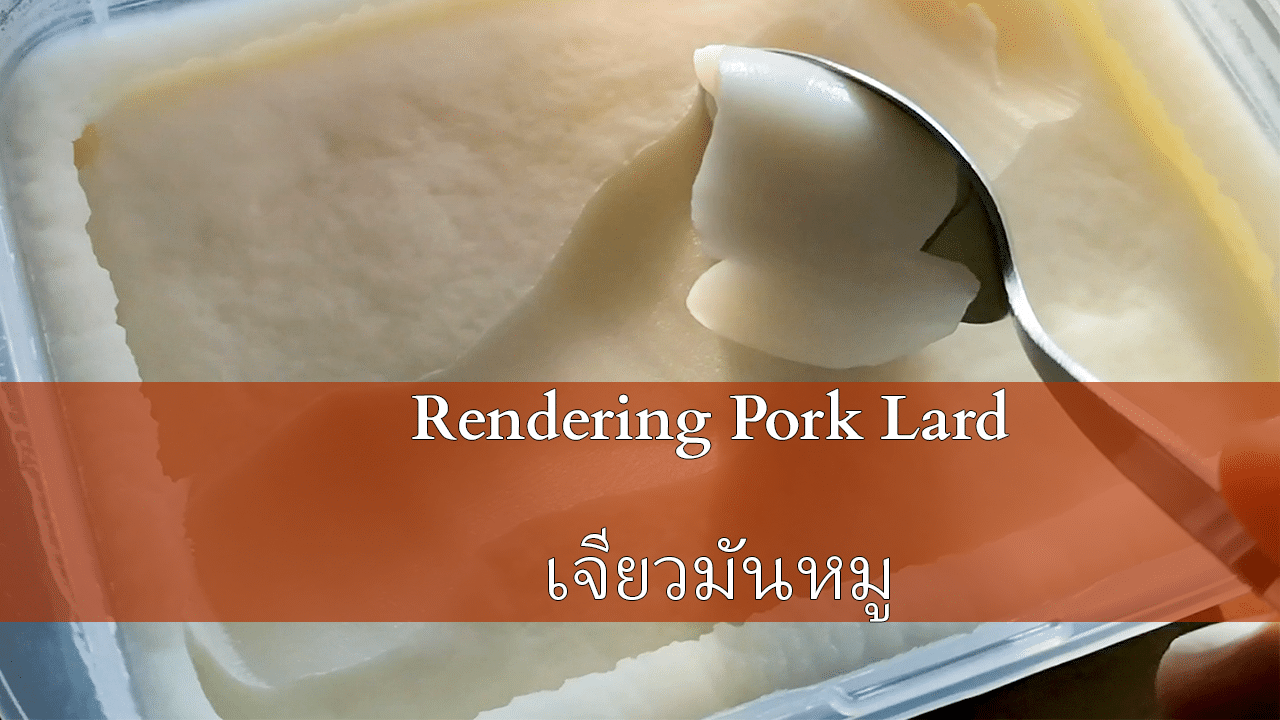 Rendering pork lard (เจียวมันหมู)
In this class we will learn how to render and deodorize pork lard, you will get acquainted with different pork fat cuts and how to use them in Siamese traditional cuisine.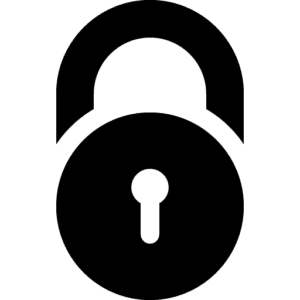 Unlock exclusive content!
Log in now or become a valued subscriber 
Login