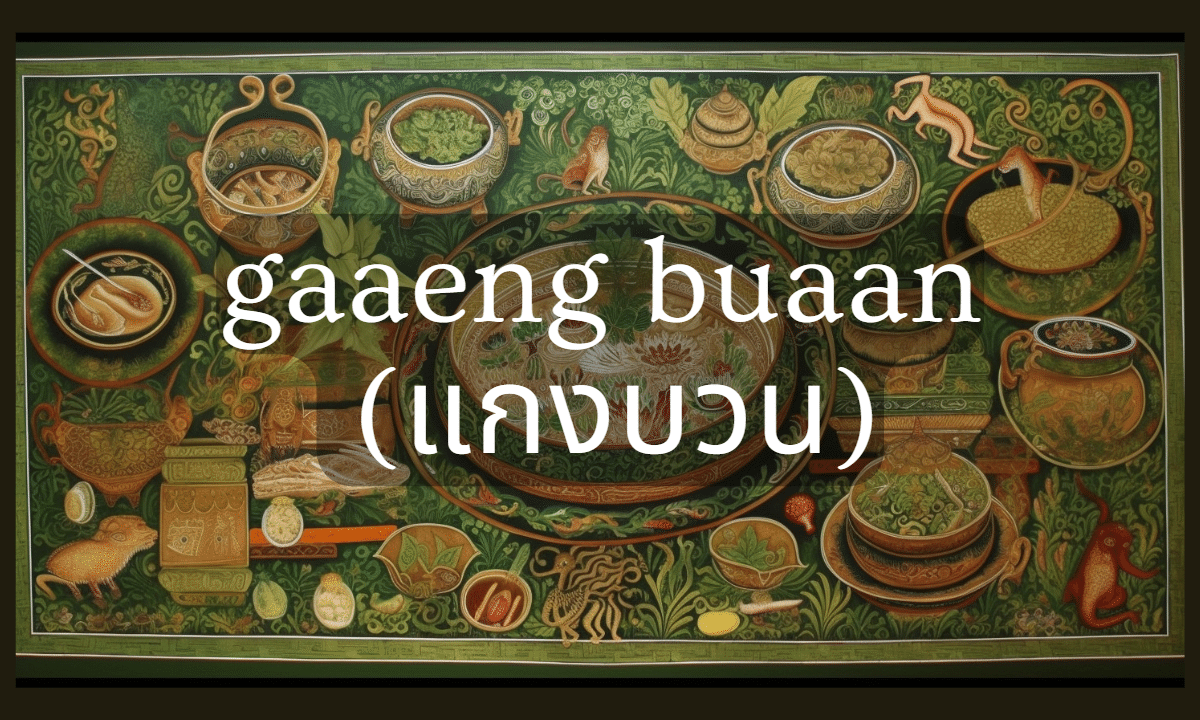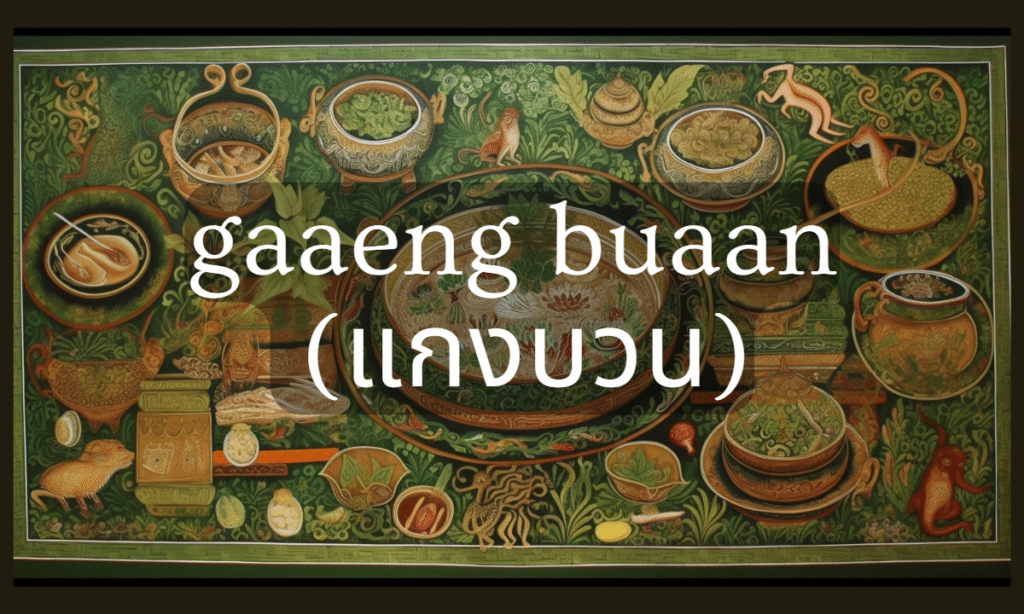 With a history dating to the 7th century, gaaeng buaan (แกงบวน) is one of the oldest known Siamese dishes and a significant culinary treasure offering a fascinating glimpse into the eating habits of a bygone civilization. The dark, hunter-green broth of gaaeng buaan is replete with various large animal offal, including heart, lungs, liver, stomach and intestines. These ingredients are simmered with a brew of medicinal leaf extracts, aromatic herbs, and a rustic paste featuring roasted ingredients, along with an array of salted and fermented fish ingredients. These elements bestow the dish with a complex, savory persona holding a range of different flavor notes, depending on the specific type of leaves used. This distinctive dish reflects the Mon-Dvaravati culture, pre-dating the mid-16th-century culinary revolution precipitated by the introduction of the spicy red chili peppers that brought a red-tinted gloss to Siamese cuisine.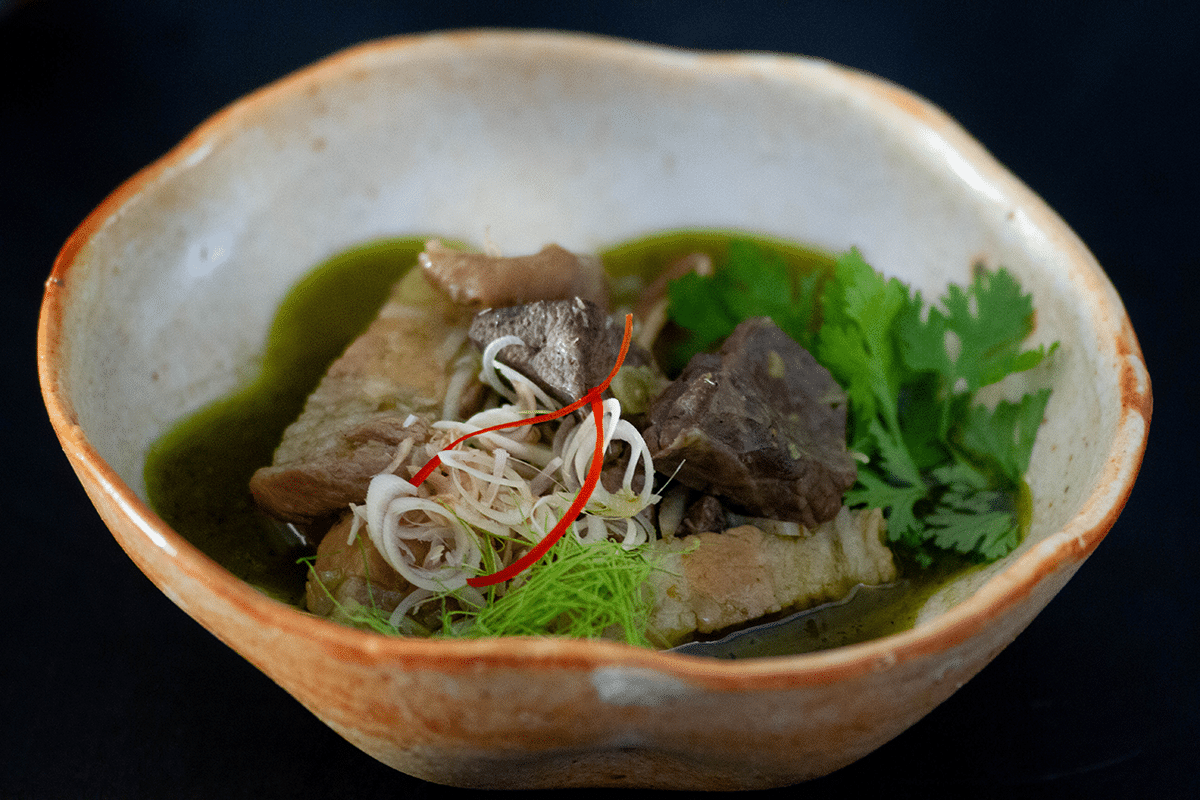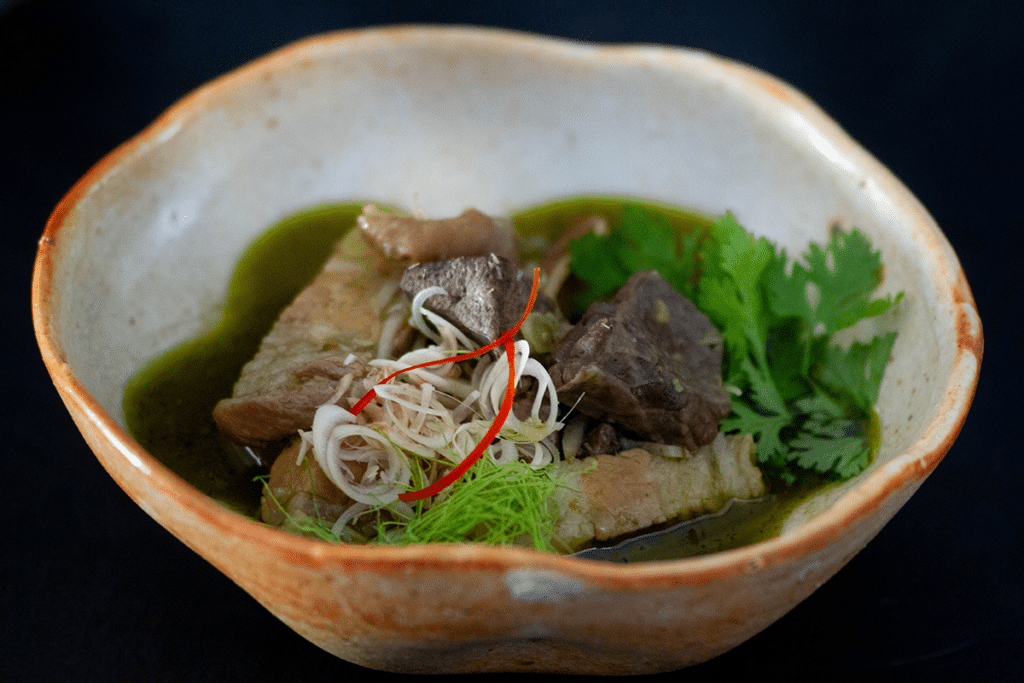 Rather than relying on the heat of chili peppers, the pungency in gaaeng buaan comes from peppercorns and astringent roots. The dish's savoriness is derived from fermented and salted fish products, a staple of the Mon-Khmer cuisine. Remarkably, the recipe for gaaeng buaan has remained almost unchanged for centuries, providing an authentic experience of old-school Siamese cuisine.
If you're captivated by the intriguing history and forgotten flavors of Thai cuisine, then you'll find the story of gaaeng buaan (แกงบวน) absolutely riveting. This dish not only represents the deepest culinary roots – the heart and soul of the region – but also serves as a reminder today for us to exert our best efforts to preserve its thousand-year legacy.