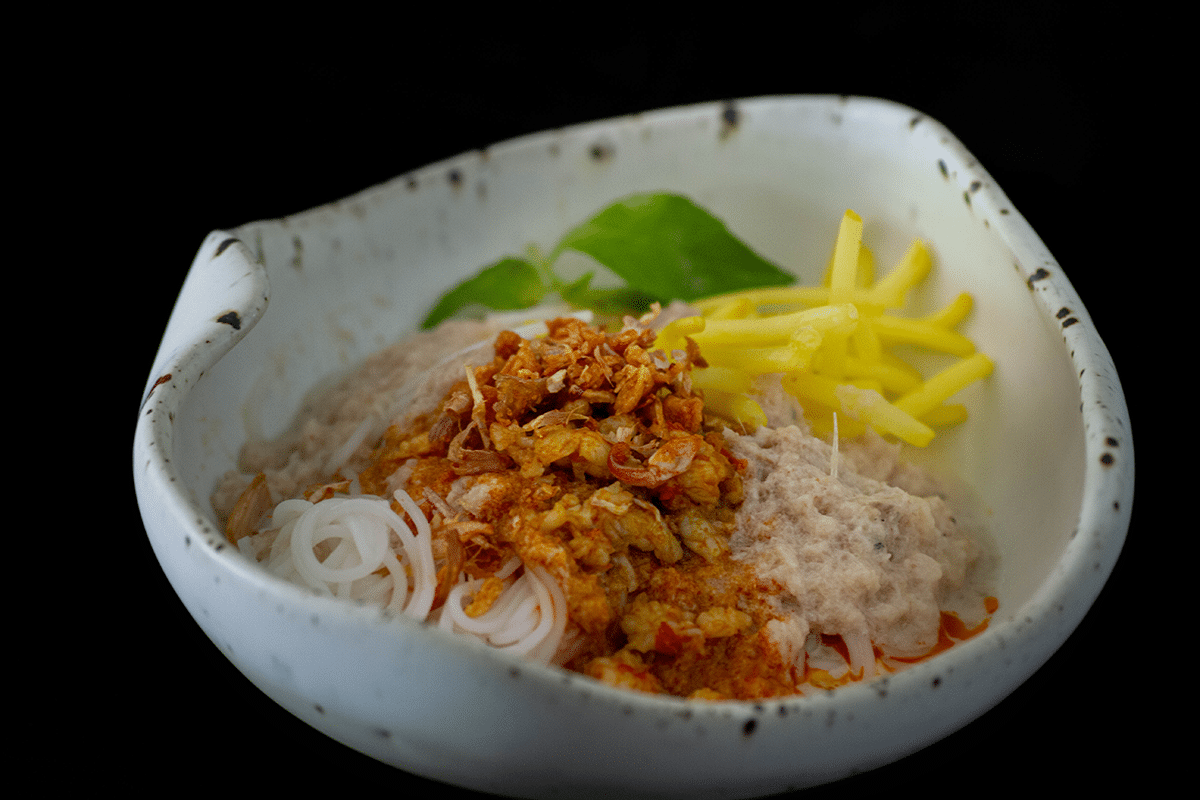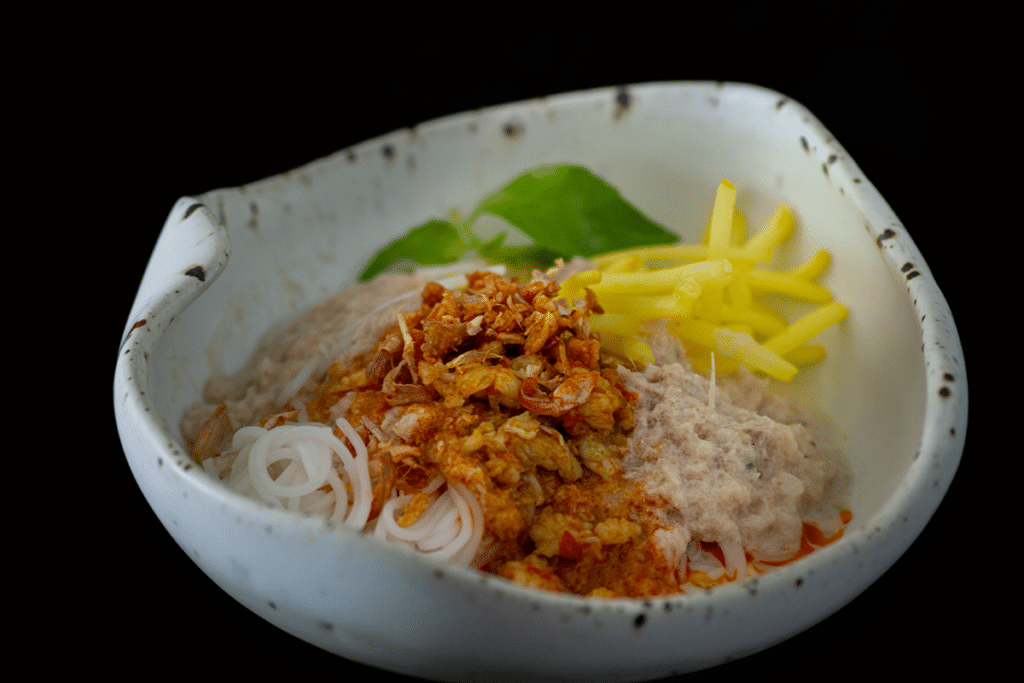 This fermented rice noodle dish is served with a slow-cooked, chili-less broth made from pounded fish meat and aromatics cooked in coconut cream. Creamy in color and velvety in texture, the broth is seasoned either with fish sauce, fermented fish or salted fish according to one's preferences. The broth is allowed to slow-cook, achieving its full richness over a couple of hours. Once ready, the broth is poured over the noodles, which are then topped with a glossy-orangey layer of minced shrimp meat fried with their tomalley in pork lard. Complementing this richness are crunchy yellowish bean sprouts blanched in turmeric-tinted water, a sprinkle of sweet, golden crispy-fried shallots and, finally, green lemon basil leaves that endow the dish with a unique, rustic herbal persona.
This upcountry fragrance is possibly what led Lady Plean Passakornrawong (ท่านผู้หญิงเปลี่ยน ภาสกรวงศ์) to call the dish Northern Style Naam Ya (น้ำยาเหนือ). However, it seems that she also drew inspiration from a verse in King Rama II's Boat Poem, in which he describes a dish referred to as "bitter curry". The poem, a lyrical masterpiece, reveals the King's love for the various dishes cooked for him by Princess Bunrot (เจ้าฟ้าบุญรอด). Amid these graceful lines, the poem hints at a captivating love story while offering a glimpse into Royal culinary habits during the Early Rattanakosin era.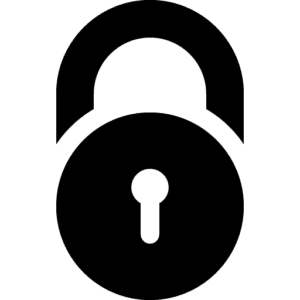 Unlock exclusive content!
Log in now or become a valued subscriber 
Login