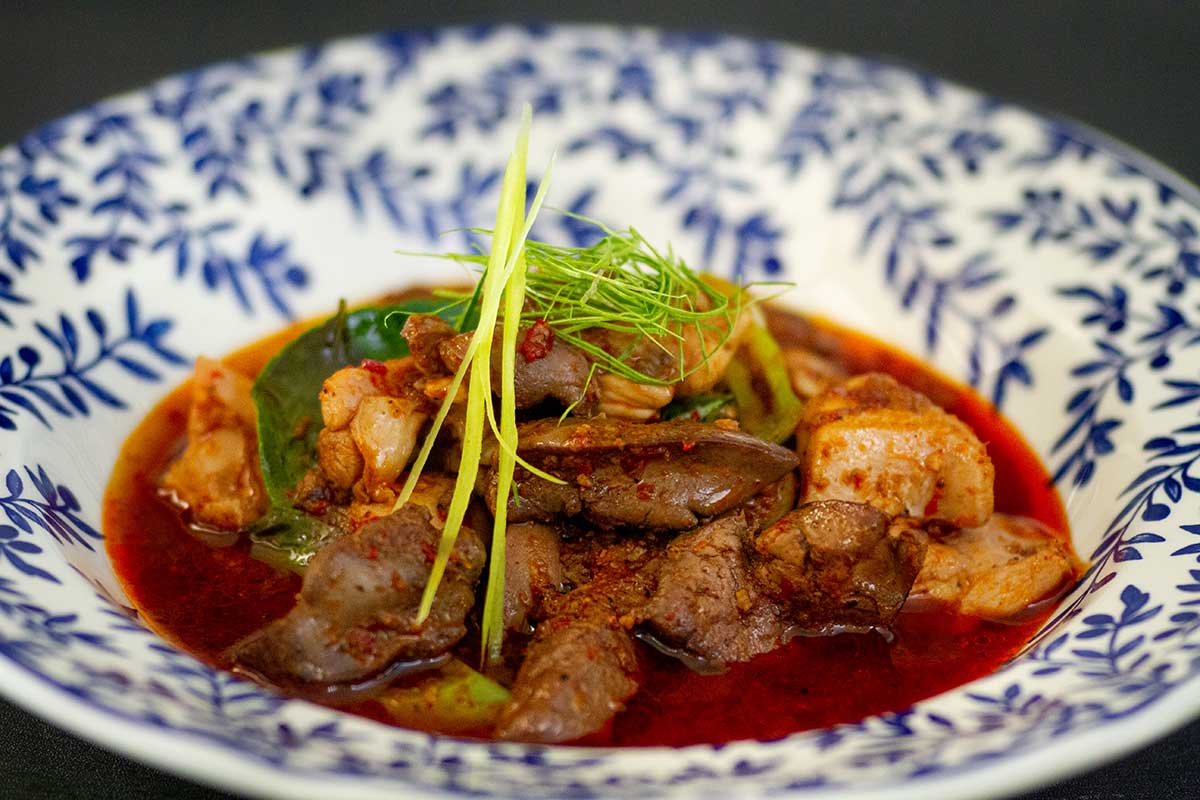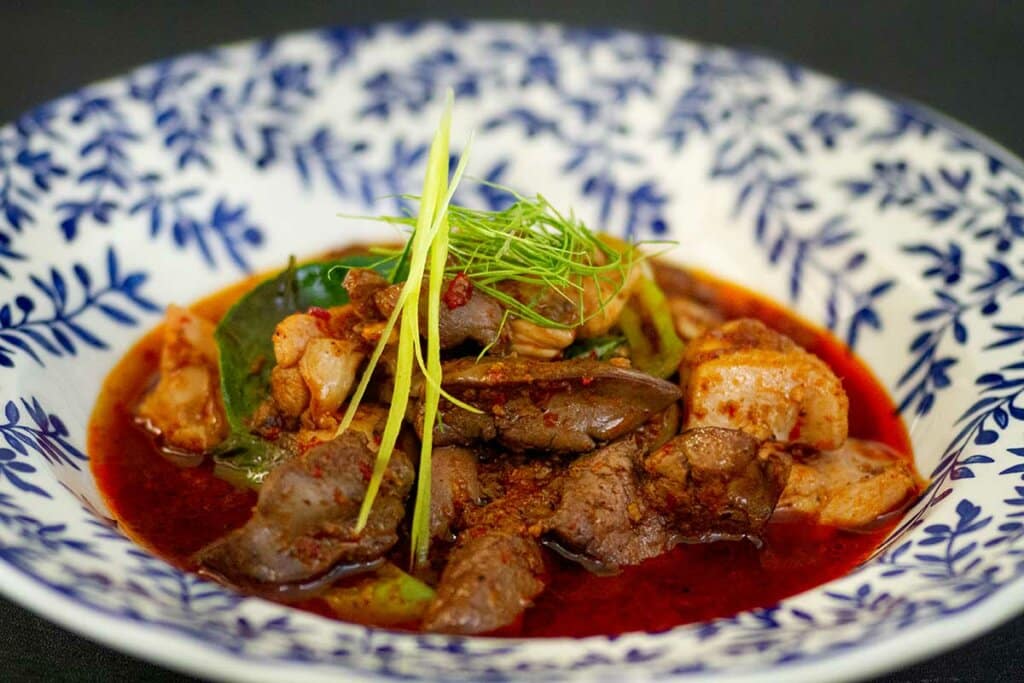 This water-based, spicy chicken curry is made with corn-yellow rendered chicken fat instead of coconut cream. Dark reddish-brown in color, this full-bodied and fatty beak-to-tail curry presents the chicken identity and personality in both a corporeal and tasty manner. Spices such as cardamom, nutmeg, mace and clove are added into the curry paste to temper the gamey-irony flavor of the offal and deodorize the meat, resulting in a luscious dish that is beautifully layered with textures and flavors.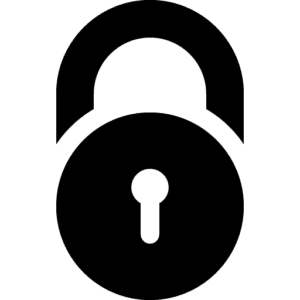 This Content is Locked
Join Today to unlock the content! 
Login