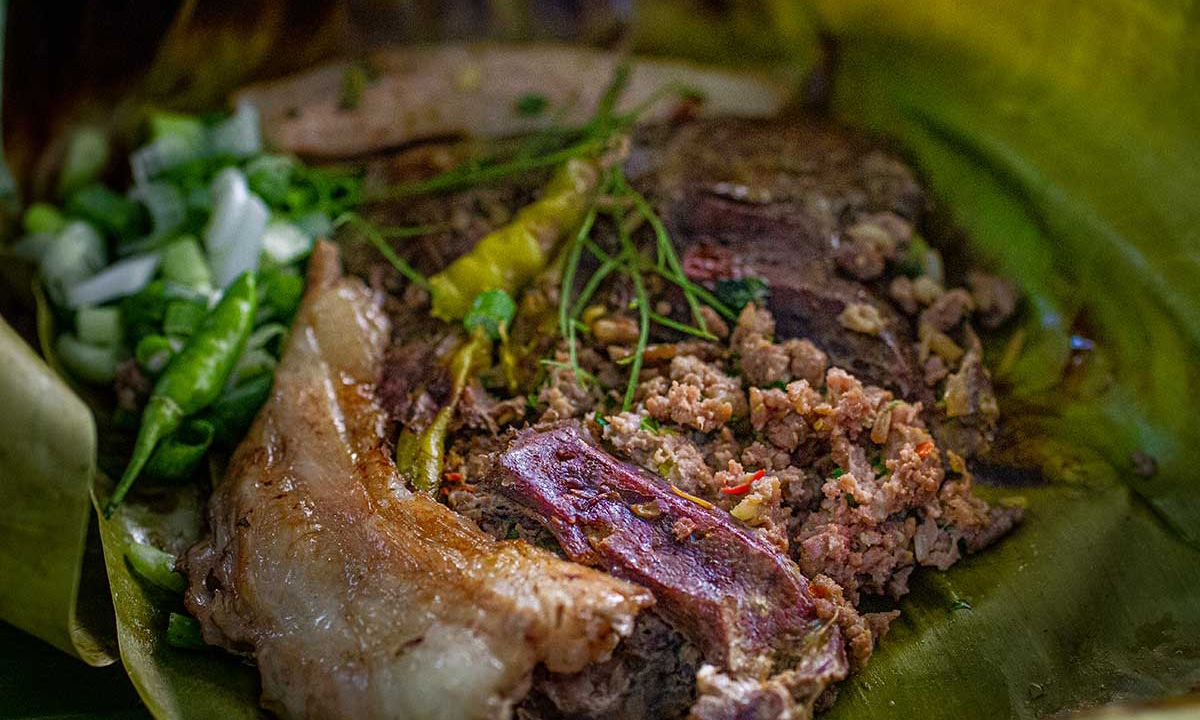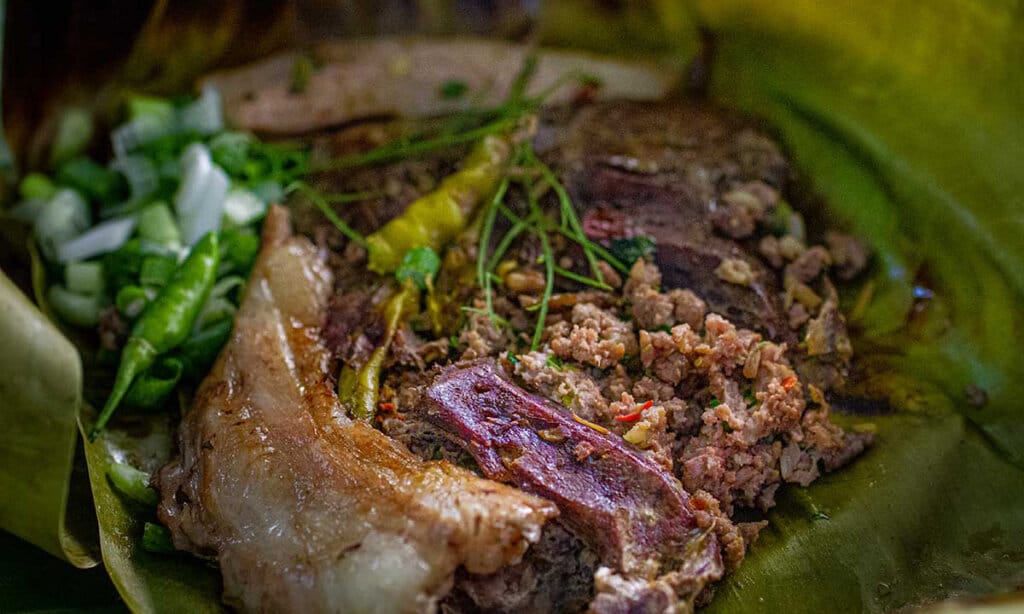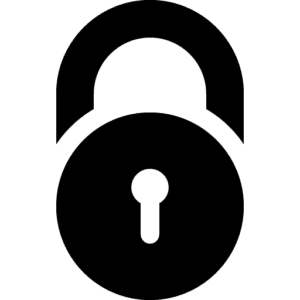 This Content is Locked
Join Today to unlock the content! 
Login
Incorrect username or password.
Incorrect username or password.
Related Entries
Thai Chili Jam – This is a chili jam similar to what is commonly sold under the name of roasted chili paste (naam phrik phao; น้ำพริกเผา). It is widely used as a condiment in salad dressings, soups, and seasoning for stir-fried dishes. I like to have control over my pantry ingredients, so I always use homemade naam phrik phao. Furthermore, since it is a basic ingredient used in so many dishes, anything less than the best will drastically impair the quality of your dishes.
A candied peanut bar might be considered an unlikely ingredient for an old-fashioned Siamese-style salad. Yet, peanut bars were familiar to the Siamese as early as the Ayutthaya period and were part of a broader set of Teochew Chinese sweets called, in Thai, "khanohm janap (ขนมจันอับ)".
Naam phrik lohng reuua (น้ำพริกลงเรือ) – Literally translated as "boat embarking chili relish", this particular boat seems to have drifted a long way from port and these days, the actual dish served in Thai restaurants is far away from the original version. We want to tell you the real story behind this dish and to present you with the original version's recipe in its true character – as if the boat is still moored at the dock.
This is an aromatic stew that leans into the sweet spectrum of the palate. An all-time Thai favorite, moo palo was introduced locally by the Chinese-Cantonese and Tae Chiew immigrants who flocked to the Kingdom in the early nineteenth century.
The name of this dish originates from two Chinese words: pah ziah and lou.
This salad recipe is adapted from the book "Maae Khruaa Huaa Bpaa" (แม่ครัวหัวป่าก์), published in 1971 as a memorial for Jao Jaawm Phit (เจ้าจอมพิศว์). Jao Jaawm Phit was the daughter of Thanpuying (Lady) Plean Passakornrawong, who was a pioneer of noble Thai cuisine.