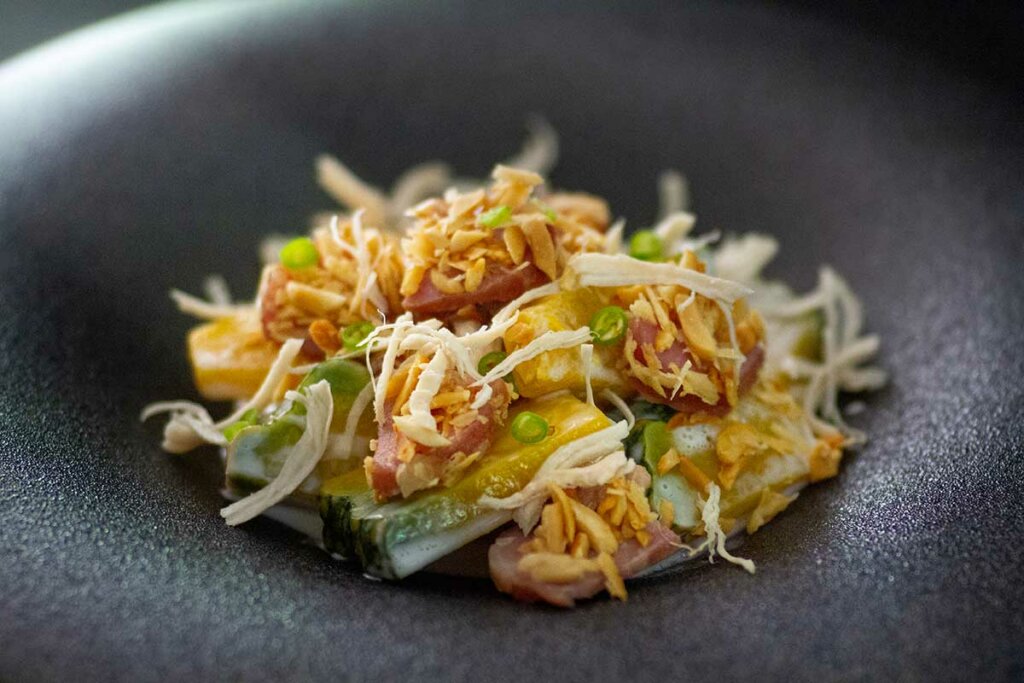 Describing this salad in words transforms flavors and texture into language; thus, if you're not familiar with salad flavor re-layering terms, you can quickly review them here, as this is the foundation for the technique described here.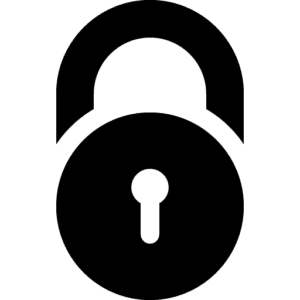 This Content is Locked
Join Today to unlock the content! 
Login
Incorrect username or password.
Incorrect username or password.
Related Entries
Multiple ingredients in a salad can produce structural noise and clutter that will disrupt the salad's rhythm, resulting in a confusing disharmony. Therefore, it is […]
Made with fermented rice noodles and an aromatic, multi-sour coconut-based chicken sauce, this is a brilliant dish that is relatively easy to prepare. While considered […]
If we could strip away the spices, the seasonings, the vegetables and the herbs from savory dishes we could uncover their naked flavor profile core. There, we would encounter a strong savory-umami, sometimes coupled with other basic elements of smoke and fat. This flavor core is, for us humans, the sought-after taste of protein; our first sip of mother's milk, and the primal experience of burned game meat on the fire.
Today we would like to highlight a powerhouse for umami creation: the fermentation process. We will focus on fermented fish innards from southern Thailand (dtai bpla ไตปลา), one of about a dozen fermented products used in the country. We will show you how chefs for the capital's elite, as early as or, before the reign of King Phra Phutthaloetla Naphalai (Rama II, 1767-1824), harnessed its wild nature and created a dish similar to what we present today – a salad with infused fermented fish innards dressing.
Yam sohm choon is a sour green mango salad served with grilled fermented shrimp paste; roughly chopped shallots; sweet pork condiment, deep-fried fluffy grilled catfish and seasoned with fish sauce, palm sugar and lime juice and topped with deep-fried dry chilies cut into small pieces.
If you follow Thai movies and TV dramas, you probably remember Sohm Choon, the adorable boy ghost character from the period romance movie Reun Mayura (1997), which was a love story between a beautiful woman and a handsome man living in different periods of time.
กุ้งแนม" หรือ "กุ้งซ่อนกลิ่น – Goong naaem (goong saawn glin) according to the 1908 recipe in Lady Plean Passakornrawong's "Maae Khruaa Huaa Bpaa (ตำราแม่ครัวหัวป่าก์)" cookbook. Flaky acid-cooked shrimp and the pork fat, along with thinly sliced roasted peanuts and very small unpeeled diced bitter orange (ส้มซ่า som saa), plus paper-thin slices of pickled garlic and julienned fresh red long chili peppers are mixed and seasoned with shrimp tomalley dressing. It is served in wrapped squares, using iceberg lettuce and young thaawng laang leaves.