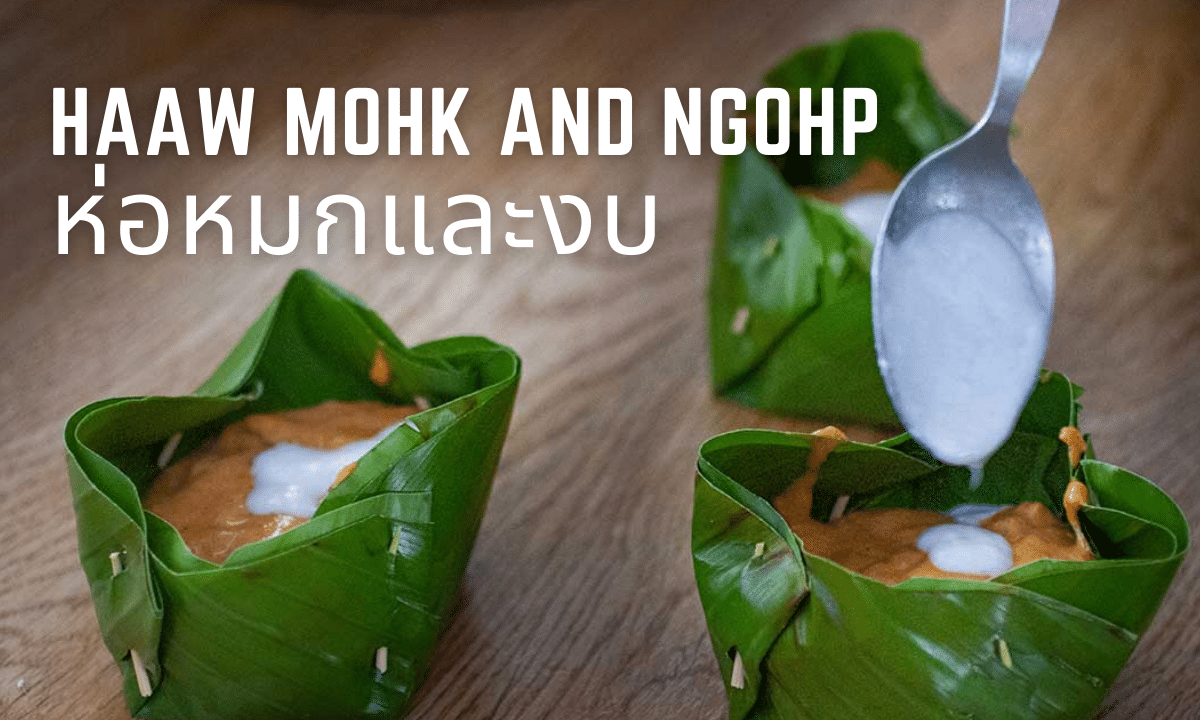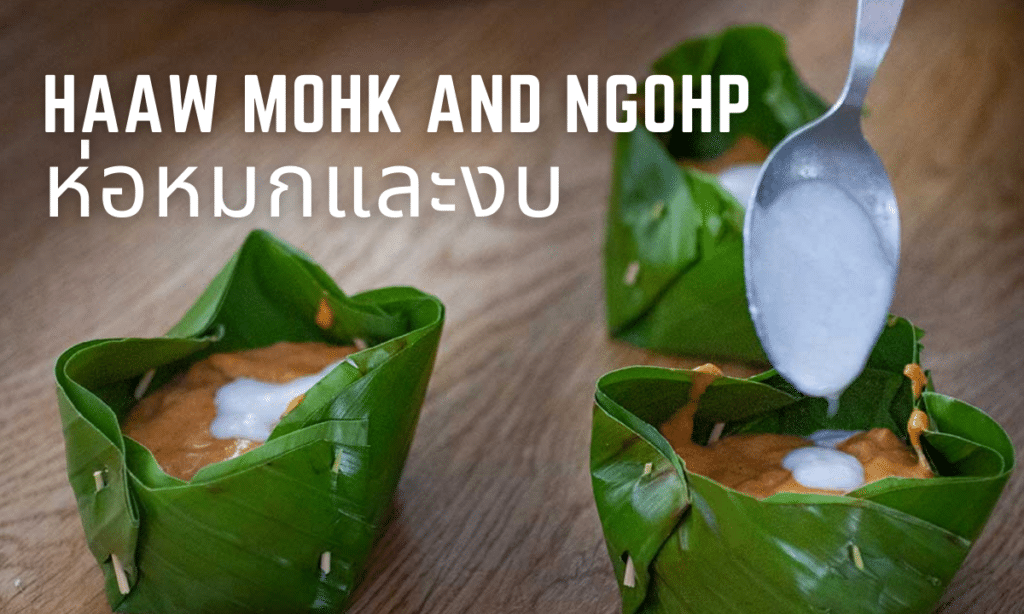 Mohk is a cooking technique that involves wrapping food in leaves (haaw) and then placing the leaf-wrapped parcel directly over the burning charcoal, or burying it in the hot ashes (mohk).
The term haaw mohk (ห่อหมก) is used today to describe steamed curried cakes; when grilling is involved, the dishes are referred to as ngohp (งบ).
This Masterclass covers grilled ngohp dishes and coconut-based steamed curried haaw mohk dishes, both ancient and modern, as well as other banana leaf-wrapped regional dishes.
The steamed, coconut-based haaw mohk is an ancient Siamese dish that has the enviable reputation of being one of the hardest dishes to master – a dish that can't be rushed through a haphazard process or prepared with any other than the best ingredients.
The Central Plains-style haaw mohk can be described as a savory mousse, a custard-like steamed curried cake made by mixing proteins, usually fish, with coconut cream, eggs, and a curry paste. It is seasoned to a mildly spicy, salty, and sweet flavor profile. Portions of the mixture are placed atop a bed of herbs, then wrapped in banana leaves and steamed.
A well-cooked haaw mohk is judged by its texture, which should be soft, yet somewhat chewy, slightly gummy, and springy. Still, most important, haaw mohk celebrates the pleasant, sweet and appetizing scent of the curry paste. The curry paste masks completely the undesirable odor of the proteins, yet emphasizes their rich, natural sweetness, which is further scented with herbaceous, astringent and slightly bitter notes from the bed of aromatics on which the haaw mohk rests.
To meet these exacting standards, haaw mohk preparation adheres to strict protocols throughout the cooking process. This Masterclass offers a detailed scientific and chemical interpretation of the old-school Siamese cookery instructions that cooks were expected to follow. It also covers the dish's background and comprehensive explanations of the ingredients, tools and equipment that are used.
When you complete this Masterclass, you will be proficient in cooking creamy – yet light and airy – steamed, savory curried cakes that reflect the country's regional variations.