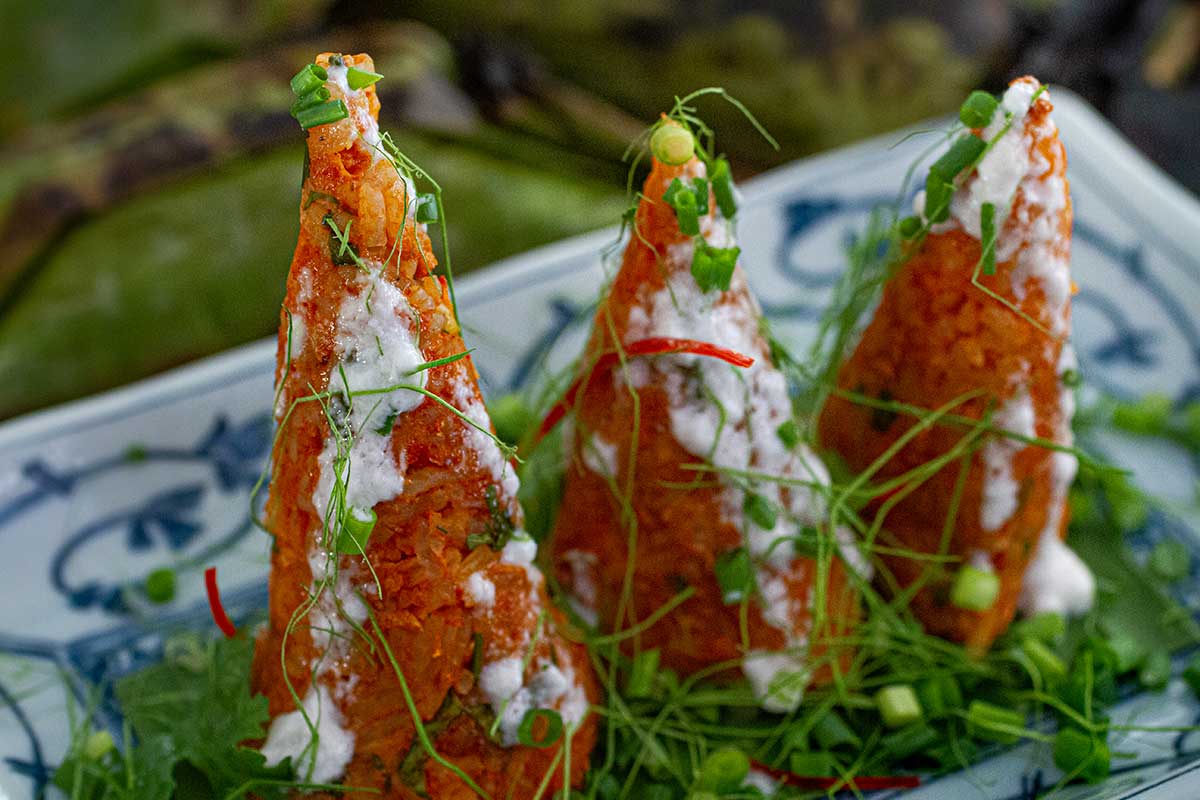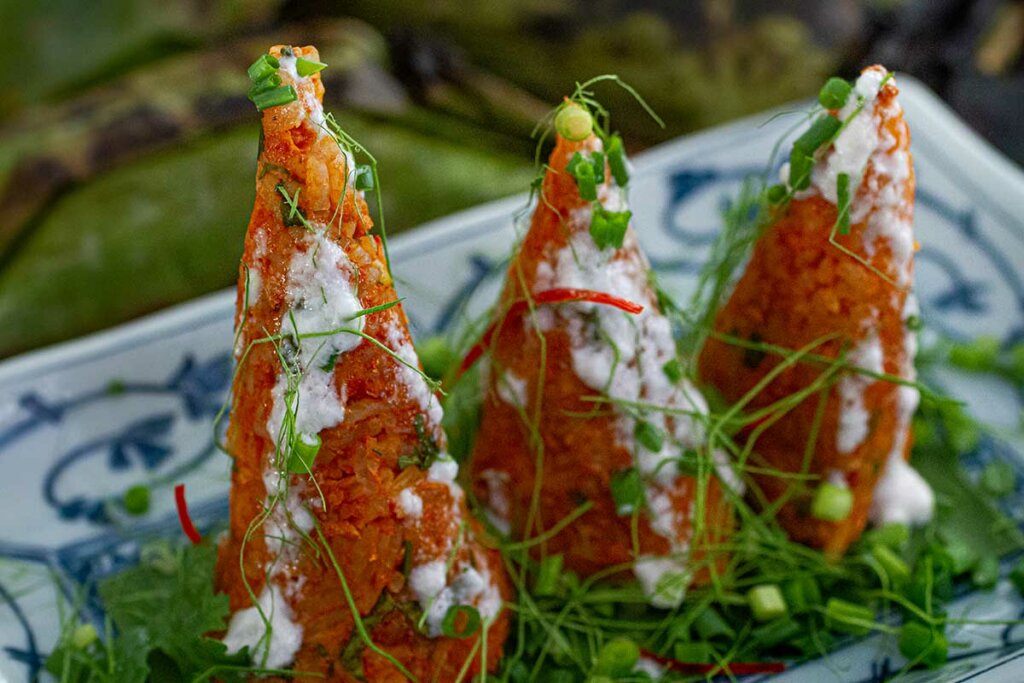 The khaao ngohp goong (ข้าวงบกุ้ง) of Mom Chao Sai Ladawan (Princess Saisawali Phirom) is a dish of seasoned curried rice mixed with shrimp meat, shrimp tomalley, grated coconut, and herbs. The rice mix is then wrapped in banana leaves and grilled. Unwrapping the parcel reveals an intense orange- and russet-brown colored rice cake that is rich, savory and naturally sweet. It is served with a drizzle of thickened coconut cream and herbs.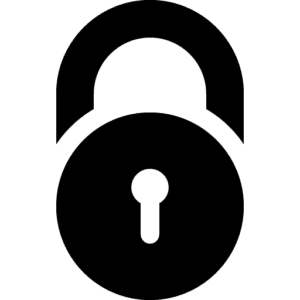 This Content is Locked
Join Today to unlock the content! 
Login