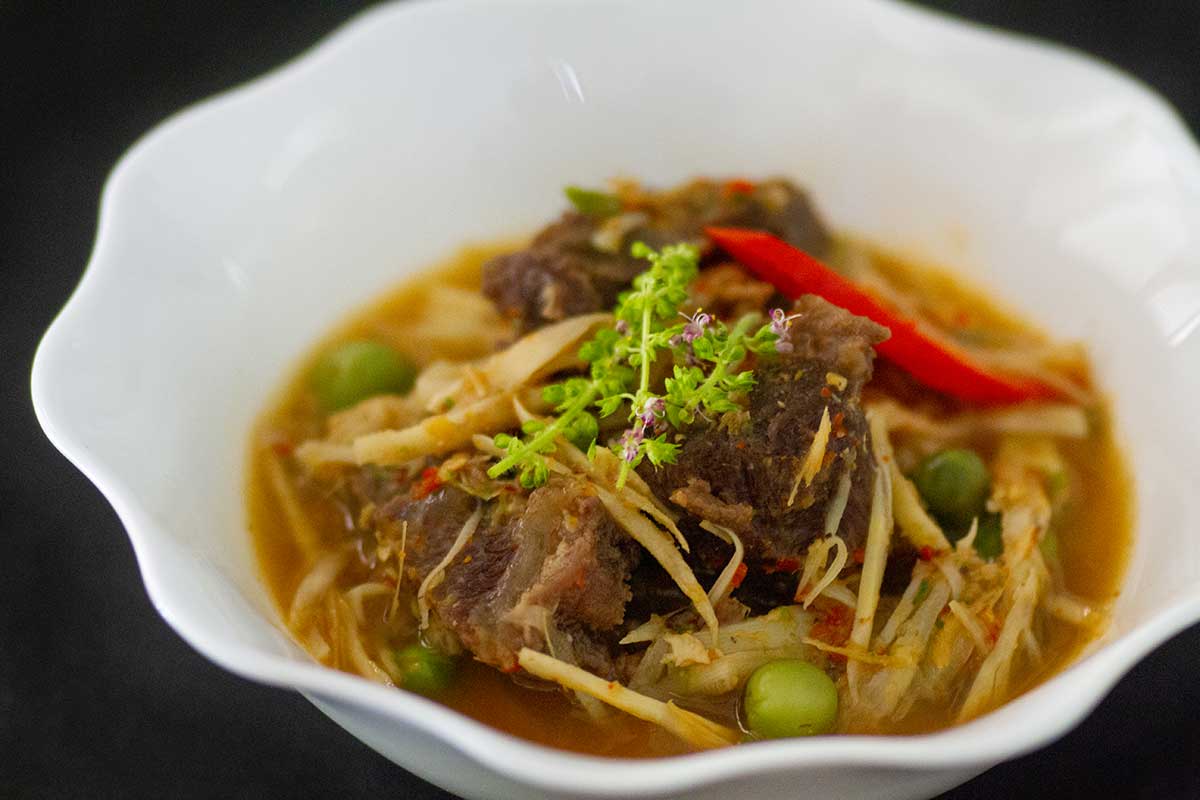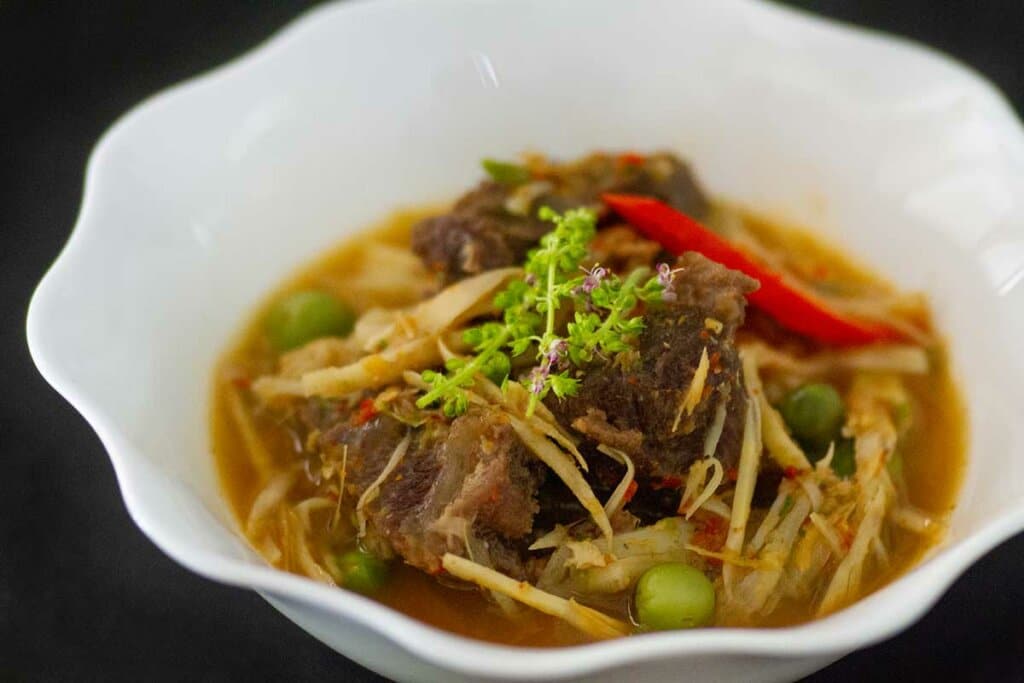 This is my take on the famous jungle curry from the Saen Tung district in Trat province. In Trat it is usually cooked with game meat and thinly sliced pineapple shoots (แขนงสับปะรด).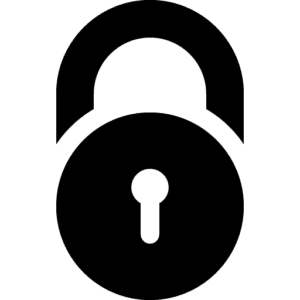 Unlock exclusive content!
Log in now or become a valued subscriber 
Login
Incorrect username or password.
Incorrect username or password.
Related Entries
แกงต้มกะทิเนื้อโคเค็ม – In this dish, umami-charged, salted sun-dried beef is gently grilled over charcoal, adding smoke and caramelized elements that emerge in the core of the flavor profile, alongside the umami and the savor of fat. The meat is then cut into bite-size pieces, and slowly braised in thick coconut milk. The coconut fits perfectly onto the triangle of umami, fat and smoke. It brings its own umami and fatty shades, and introduces a rich sweetness that pairs seamlessly with the caramelized character of the grilled beef. The braising also rehydrates the beef and softens it. Bamboo shoots, shallots, galangal, lemongrass and kaffir lime leaves are added, perfecting the dish with a complementary sweetness, echoing the umami hues, and cutting citrusy notes while creating hidden astringent layers. The dish is finished with fresh chili peppers and hair-thin julienned kaffir lime for a fresh aroma and piquant bite.
Breaking news: The oldest Thai cookbook, as well as history's first-ever recorded recipe for Phanaeng curry, are revealed for the first time on Thaifoodmaster.com – A 126-year-old cookbook written by one of Siam's most revered singers, Maawm Sohm Jeen (Raa Chaa Noopraphan) (หม่อมซ่มจีน, ราชานุประพันธุ์), has been rediscovered, offering a unique glimpse into the culinary repertoire of 19th-century Siam. In this chapter we examine the different forms of phanaeng curry from the 1800s to the present day, as we reconstruct the 19th-century version and craft step-by-step a traditional beef phanaeng curry.
This eel curry includes a greater-than-usual quantity of aromatics used over three stages. First, the eel is cleaned and sliced into segments; then it is fried with a generous amount of lemongrass, galangal, kaffir lime leaves and shallots. These help to counter its muddy and somewhat iron-like odor, which disappears along with the liquids and the aromatics.
This eel curry recipe is adapted from the vintage book: "Gap Khaao O:H Chaa Roht" by Ging Ga Nohk) (กับข้าวโอชารส โดย กิ่งกนก – กาญจนาภา พ.ศ. 2485). This rare book was written in 1942 during WWII, a period of global turmoil in which Thailand was invaded by the Japanese. That same year marked a decade from the ending of absolute monarchy rule in 1932, and one generation away from the peak of the Siamese culinary renaissance that flourished in the court of King Rama V (1868-1910): a nostalgic era for its children who are still with us to remember and reflect on those times.
This water-based, spicy chicken curry is made with corn-yellow rendered chicken fat instead of coconut cream. Dark reddish-brown in color, this full-bodied and fatty beak-to-tail curry presents the chicken identity and personality in both a corporeal and tasty manner. Spices such as cardamom, nutmeg, mace and clove are added into the curry paste to temper the gamey-irony flavor of the offal and deodorize the meat, resulting in a luscious dish that is beautifully layered with textures and flavors.
This is a classical Siamese spicy curry that displays a spicy, salty and sweet flavor profile, and uses common curry ingredients such as pea eggplants and young green chilies with an interesting dry spice profile.