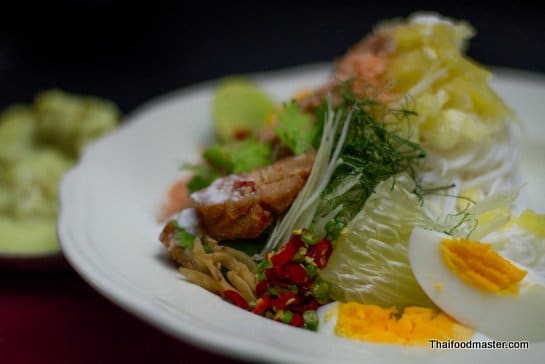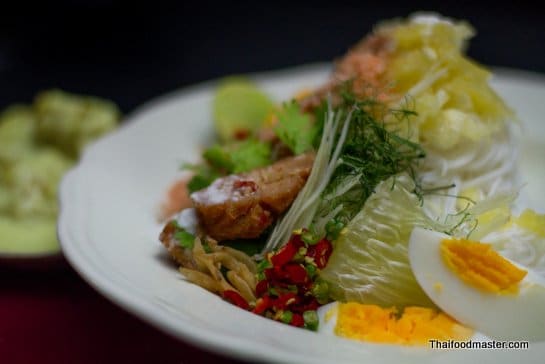 Khanohm jeen saao naam is a dish of Fermented rice noodles served with pineapple, fish balls in coconut milk, grilled curried fish cakes, young ginger, dry shrimp powder and more…..
Although the weather in Thailand is relatively hot throughout the year, the months between March and June are called summer. And there is no escape from the Thai summer: It swathes you in a humid heat blanket. These days, however, you can find refuge on picture-perfect tropical beaches, or hide in modern, comfortable air-conditioned buildings.
But back in the old days, when air-conditioning and ice cream were not available, Thai conventional wisdom prescribed summer dishes that refreshed with predominantly sour and sweet flavors, and naturally chilled things up via the stomach.
Here are few well-known refreshing summer dishes:
Dtohm sohm (ต้มส้ม) – a sour soup made mostly with fish.
Laawy gaaeo (ลอยแก้ว) – a dessert of sour fruit in sweet syrup.
Bplaa haaeng dtaaeng mo:h (ปลาแห้งแตงโม) – dry fish relish served with watermelon.
Khaao chaae (ข้าวแช่) Rice soaked in cold jasmine-scented water and served with a range of condiments and side dishes, including stuffed shallots, seasoned fermented shrimp paste balls, stuffed banana peppers, shredded sweet fish, beef and pork, just to mention a few.
And finally, the dish we will prepare today: khanohm jeen saao naam (ขนมจีนซาวน้ำ).
Khanohm jeen saao naam is a fairly simple dish to prepare but it can get as detailed and sophisticated as your time and skills, as well as the ingredients available to you, permit.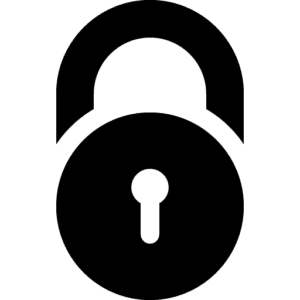 This Content is Locked
Join Today to unlock the content! 
Login