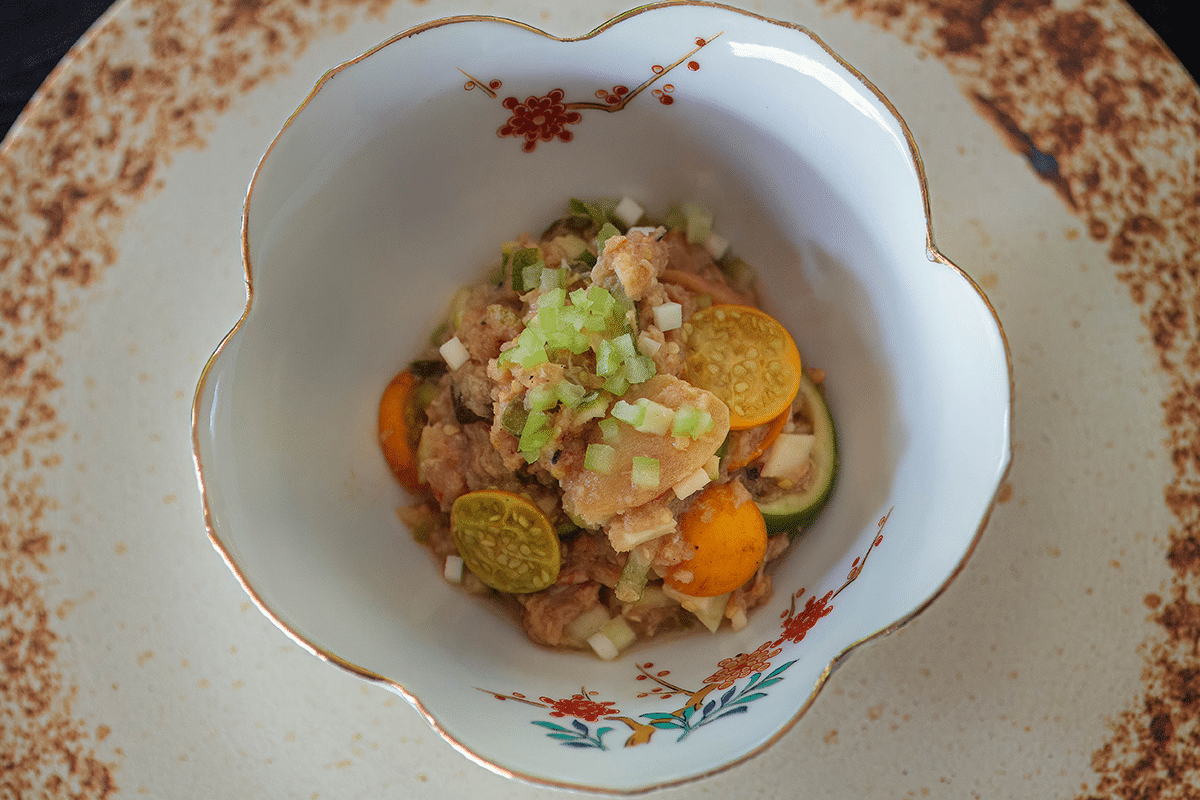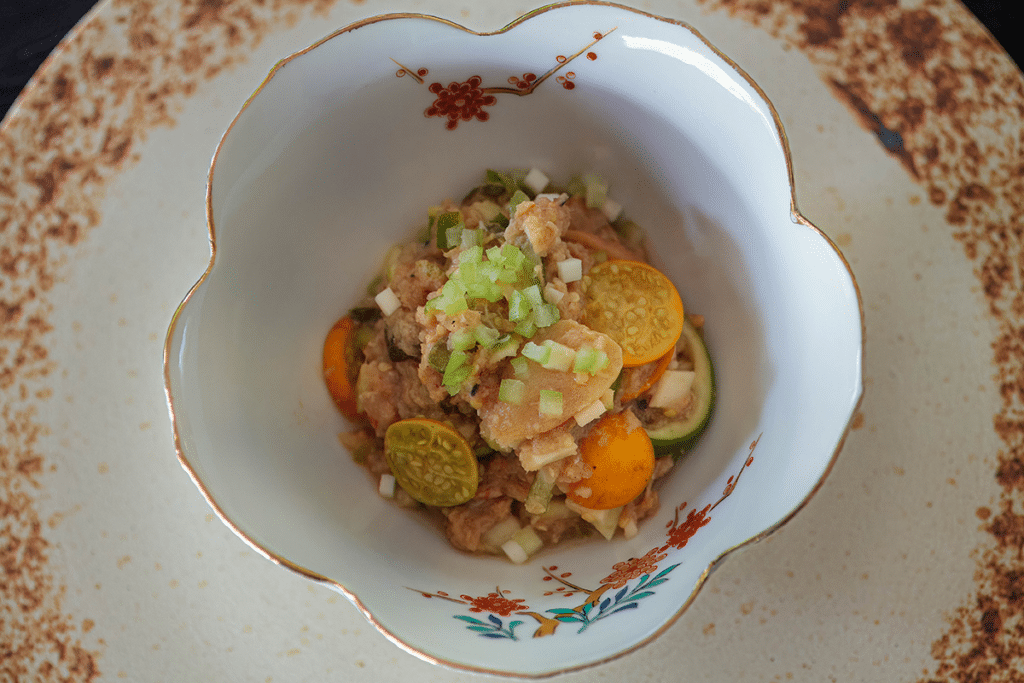 18th Century Metropolitan Chili Relish: A Recipe with Over 20 Ingredients
Originating in the early 1800s, Metropolitan Chili Relish is cheerful and complex, yet unassuming – a subtly epic relish composed of more than 20 ingredients, some of which are seasonal. The relative absence of this relish from contemporary menus could be attributed to its difficult-to-assemble ingredient list, coupled with a dwindling number of chefs who are adept at its preparation.
However, despite its intricate composition, the relish adheres to the same foundational culinary principles of other shrimp paste (kapi) chili relishes. Here, though, the savoriness is strengthened with smoke-dried fish, grilled shrimp and pork fat crackling; and the relish is seasoned to a citrus-infused, fruity, sour-sweet leading and salty to follow flavor profile, to which numerous sour and sour-sweet elements are mixed in – akin to a deep-rooted tree extending its branches to bear colorful fruits that shine in varying shades of a tartness.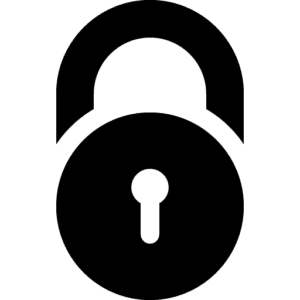 Unlock exclusive content!
Log in now or become a valued subscriber 
Login