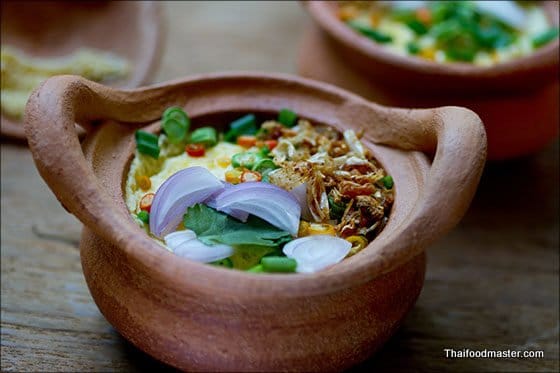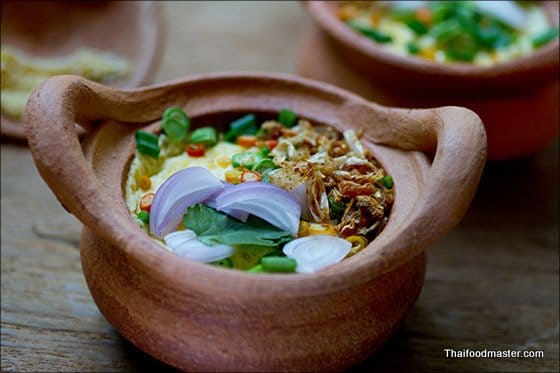 Do you remember hearing the ocean through a large conch shell when you were a kid? This stylish yet simple dish is made from only a few ingredients and will dip your taste buds in flavorful, rich, and creamy ocean essence, like that conch shell.
In the southern provinces of Thailand, those bordering the sunny beaches of the Andaman sea, one can find yet another type of fermented shrimp product, "liquid fermented shrimp" (gabpi naam ; กะปิน้ำ).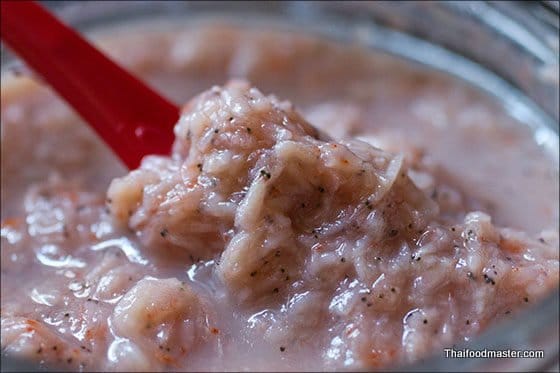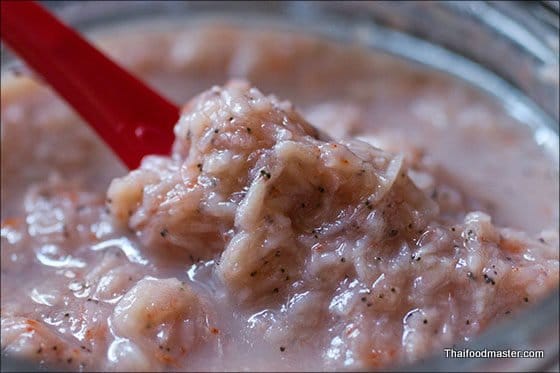 It is made from small transparent marine shrimp with tiny black eyes called kheeuy dtaa dam (เคยตาดำ).  The shrimp are mixed with salt before left to ripe in the sun for three days.  The result is a young product that well preserves the ocean flavors with dominant saltines and a tang of sourness, and is spot patterned by the shrimp distinctive black eyes.
Steaming is an important cooking technique in Thai cuisine. The food cooks in the vapor of the steaming liquid rather than the liquid itself, preserving both its flavor and its nutritional value.
Give steaming a place in your culinary repertoire and please try this dish either with the suggested liquid fermented shrimp, fermented shrimp paste, or even salted anchovies.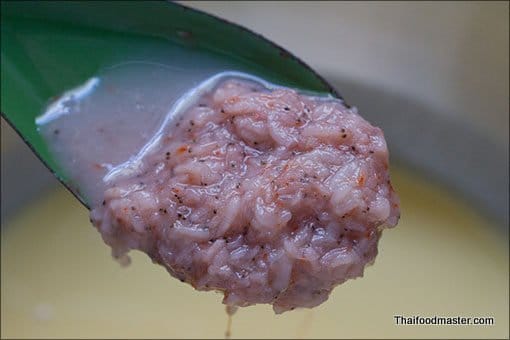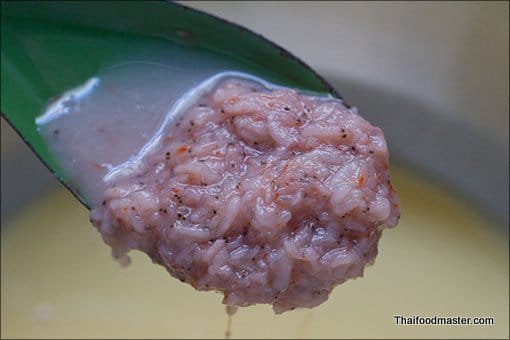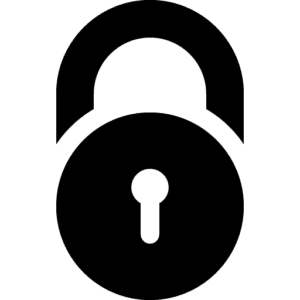 Unlock exclusive content!
Log in now or become a valued subscriber 
Login