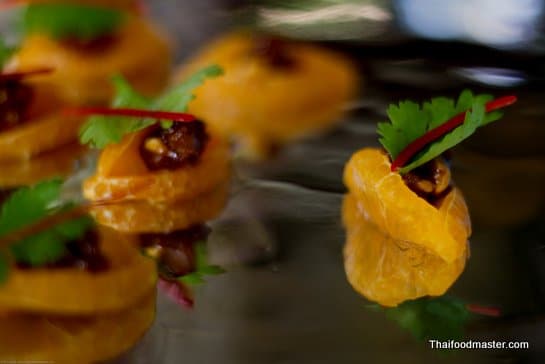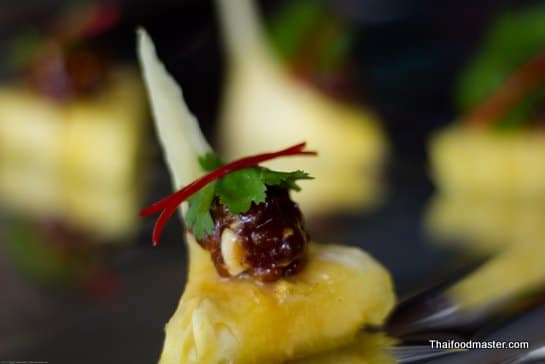 This is a recipe for a Thai snack or an appetizer recipe; we decided to write about before it is totally transformed by the hands of Thai chefs, as well as the forces of time.
Sweet and sour fruit slices are served with a nutty, sweet-savory condiment that balances the fruits' natural tartness, and decorated with coriander leaves and julienned fresh long red pepper for a sophisticated finish.
The paste-like condiment is typically made from the Three Kings of Thai cuisine (coriander root, garlic and ground white pepper) fried together with chopped shallots, minced pork belly and shrimp meat, along with crushed roasted peanuts, and seasoned with fish sauce [or salt], and palm sugar.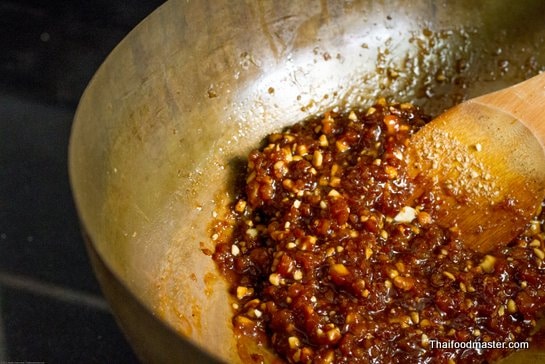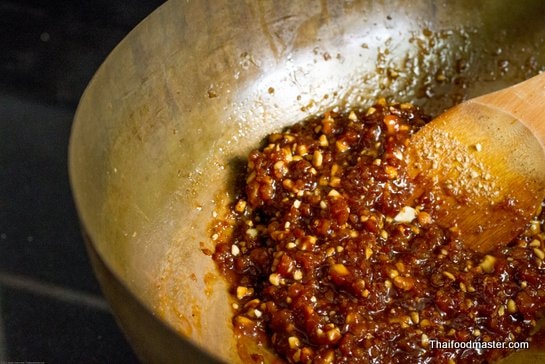 The Thai spelling varies. It can be written either as ม้าฮ่อ [the common way] or as "ม้าห้อ".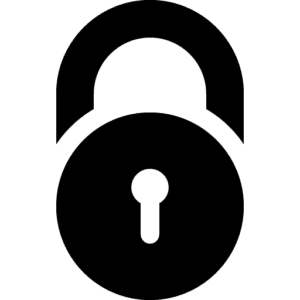 This Content is Locked
Join Today to unlock the content! 
Login