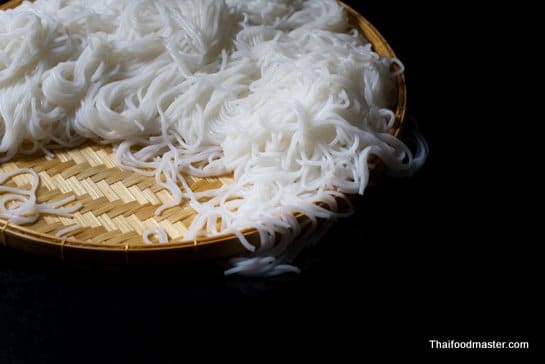 Khanohm jeen (ขนมจีน) are noodles made from rice starch. Their strands are long, round, thin and elastic, with a beautiful white sheen and a pleasant chewy texture.
It is unclear exactly when khanohm jeen production arrived in Thailand; however, it is likely that production was already active during the Ayutthaya period (1351-1767), in communities along the Khanohm Jeen canal, a main water artery in Ayutthaya's Senna district (คลองขนมจีน อ.เสนา จ.พระนครศรีอยุธยา).
Rice noodles have been produced in China for over two thousand years and, these days, are a favorite dish across East and South-East Asia. However, khanohm jeen noodles are neither Chinese in origin nor related to Thai desserts (In Thai, khanohm means dessert, and jeen means Chinese).
In fact, the origin of khanohm jeen is Mon (Maawn), an ethnic group from Myanmar that ruled the Dvaravati kingdom, which occupied present-day central Thailand from the 6th to the 11th centuries. In the Mon language (Raman), khanohm jeen refers to "kneaded and double boiled" noodles. Khohn ohm jin (คนอมจิน) means "to cook twice" and khanohm means "kneading". Another possible meaning of the Mon name may describe the way the noodles are rolled into bite-size bundles when served.
Two types of fresh khanohm jeen are available in the Thai markets:
1. Khanohm jeen bpaaeng mak (ขนมจีนแป้งหมัก) – These are the traditional and most sought-after khanohm jeen noodles. Made from fermented rice starch, they have a distinctive tangy and nutty flavor because the rice starch is allowed to ferment for few days before cooking. The fermentation is dominated by lactic acid microbes and yeasts. (Lactobacillus sp. and Streptococcus sp.) This process also improves the rice noodle's texture and gives it a light-brownish color.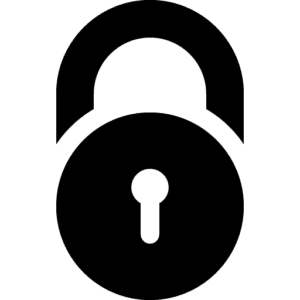 This Content is Locked
Join Today to unlock the content! 
Login