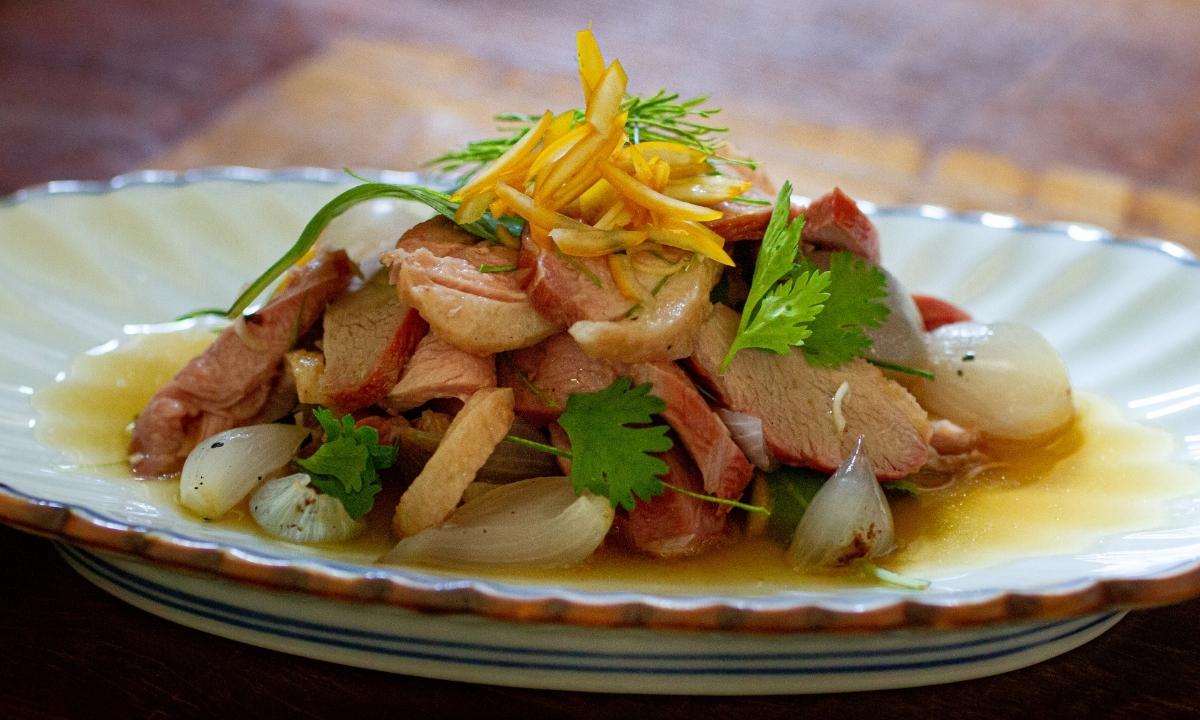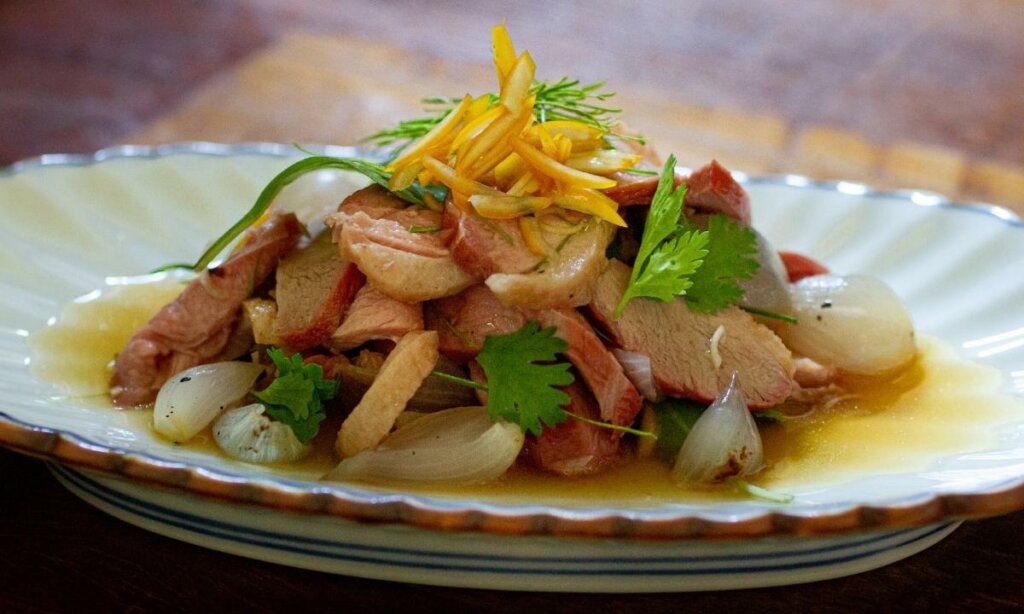 Describing this salad in words transforms flavors and texture into language; thus, if you're not familiar with salad flavor re-layering terms, you can quickly review them here, as this is the foundation for the technique described here.
A pla (พล่า) style salad of smoked grilled duck with roasted caramelized shallots, bitter yellow eggplants, and aromatics. The duck is smoke-grilled to medium-well doneness. Red, gamey and fatty, it is still pink inside and, along with the caramelized shallots, provides the salad with umami, fat, and distinctive smoky overtones.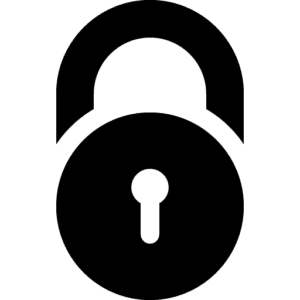 Unlock exclusive content!
Log in now or become a valued subscriber 
Login