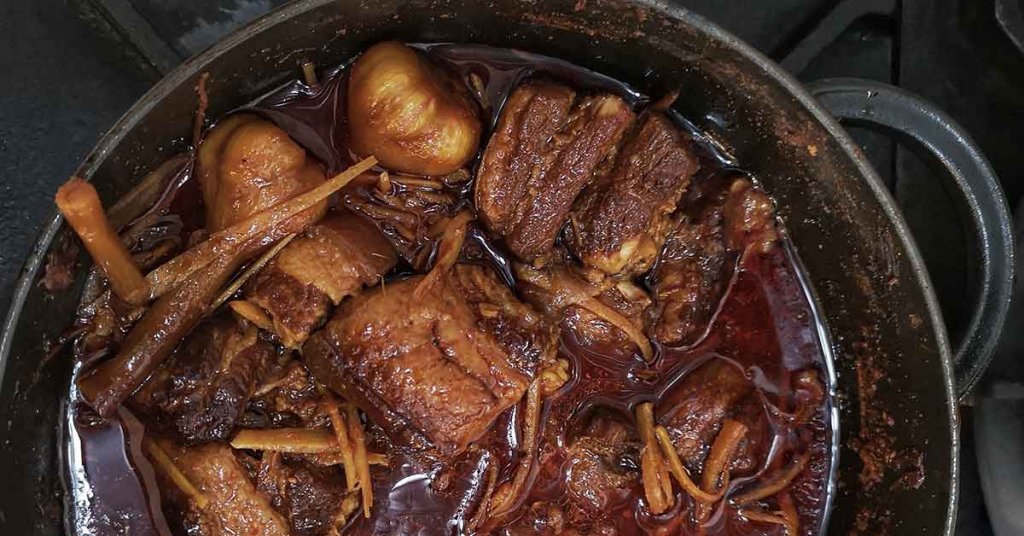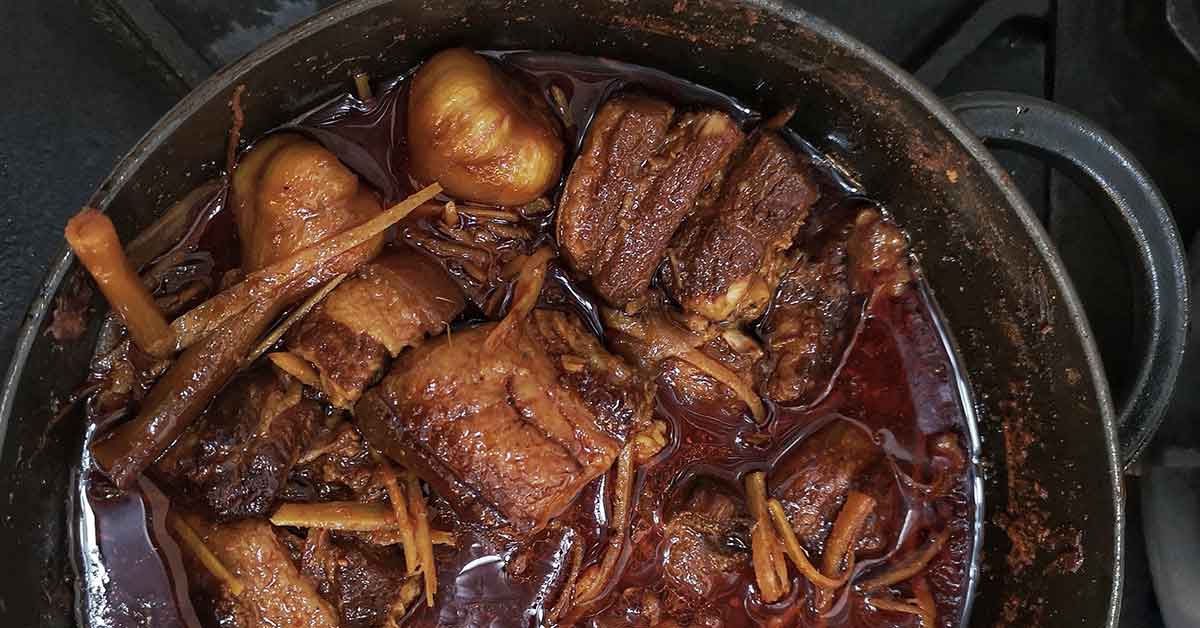 This recipe comes all the way from India through the northern Burmese border. The masala spice mix is still sold in small packages with retro-looking prints that seem to forever exist.
Subscribe to Read More
Join Today to continue reading. 
Login
Incorrect username or password.
Incorrect username or password.
Related Entries
A dish, like a smell or a color can be so evocative in their place or time. This dish always flys me back to the food stalls of Chiang Mai with its vivid color and tartly savor.
In this fast moving world, it is good sometime to pause for a moment, and to have a dish that emphasis relaxation, and allows you to enjoy a feast of textures and colors, because it is never eaten alone. It is served with a rich plate of accompanying vegetables pleasantly arranged, and with a group of good friends; all sharing the centrally placed bowl of the shiny red relish.
This is an aromatic stew that leans into the sweet spectrum of the palate. An all-time Thai favorite, moo palo was introduced locally by the Chinese-Cantonese and Tae Chiew immigrants who flocked to the Kingdom in the early nineteenth century.
The name of this dish originates from two Chinese words: pah ziah and lou.
Most Thai curry dishes call for freshly prepared curry paste that is best used fresh just before cooking.
Here is a delicious and simple exception – Stir-fried crab meat in curry powder, milk and eggs – A popular Thai seafood recipe which is unique in its use of commercially available curry powder.
The dish was first created by Teochew Chinese chefs in the numerous Chinese restaurants in Bangkok who used to cater to the working class of Thai-Chinese immigrates, that came to the Kingdom from the Guangdong province in the southern coast of China.
ผัดกะเพราหมูสับ – Stir Fried Pork With Holy Basil and Chilies Recipe – excerpt from the book "Classic Thai
Stir Fry Dishes" by Thaifoodmaster