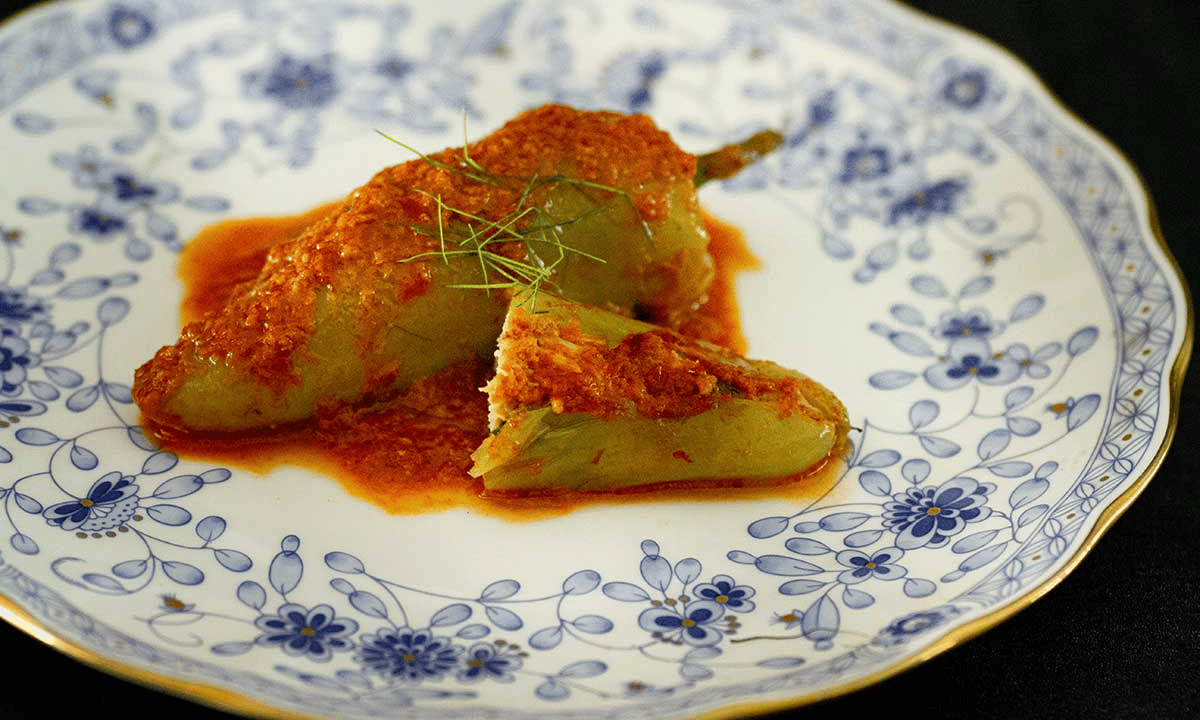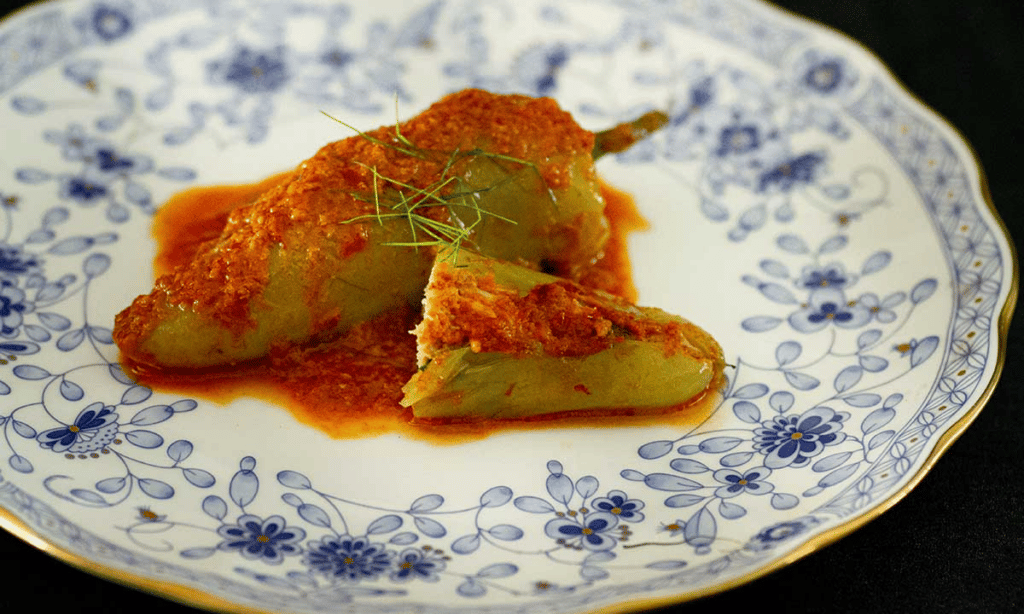 This chuu chee features avocado-green banana chilies and the pinkish mixture of pork, shrimp and crab meats. The chilies are sliced open and stuffed with a mixture of the meats, which is seasoned with the basic saam gluuhr (สามเกลอ) paste – the Siamese trio of coriander roots, Thai garlic and white peppercorns. The stuffed chilies are then steamed before being cooked in a thick, reddish, coconut cream-based curry. The liquids collected in the tray during the steaming process are packed with the light sweet fruitiness of the banana chilies; these liquids are reserved and added to the broth, producing a bright and light-bodied dish.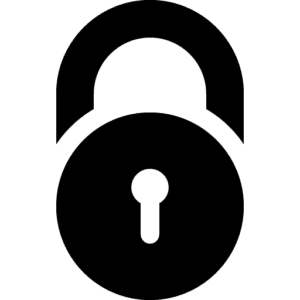 This Content is Locked
Join Today to unlock the content! 
Login