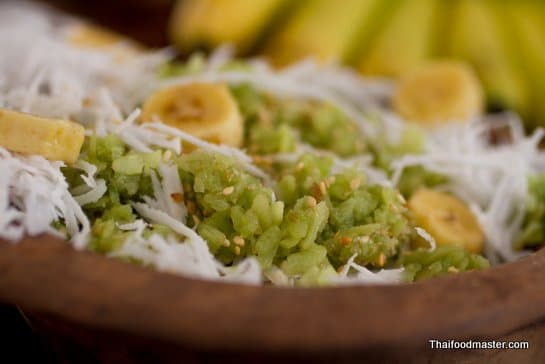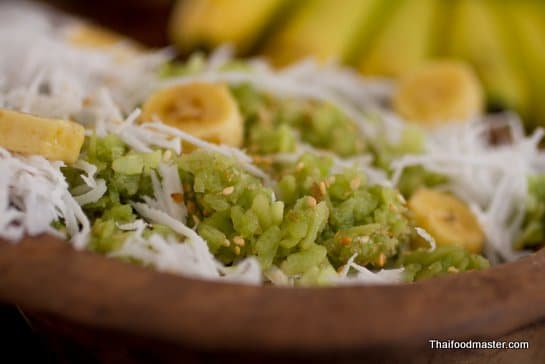 Rice harvesting takes place only once a year, and there are only two weeks where the ripening grains are suitable for producing Khao Mao.
Khao Mao doesn't age well, it gets dry and tough quickly. The-once-vivid beautiful green color that portrayed the essence of its immaturity and the beginning of the rice harvesting season, slowly fades away, along with its bread like scent.
So one can only imagine in which anticipation the farmers are waiting for the Khao Mao season, a once in a year time opportunity to eat genuinely fresh and delicious pounded unripe rice flakes.
But Khao Mao means much more than just tasty food for the rice growers' community. Khao Mao fills them with sense of accomplishment, with pride and joy – a sign that the fieldwork is almost completed.
Families first to produce Khao Mao will wear a humble smile of triumph. They will be highly regarded by the community as the winners – The harder the work, the more glorious is the sense of pride. But they will be also the first to share the yield with their neighbors. Who are eager to taste the freshest ever Khao Mao, just like themselves.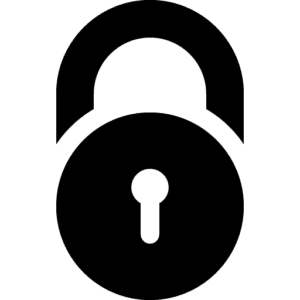 This Content is Locked
Join Today to unlock the content! 
Login