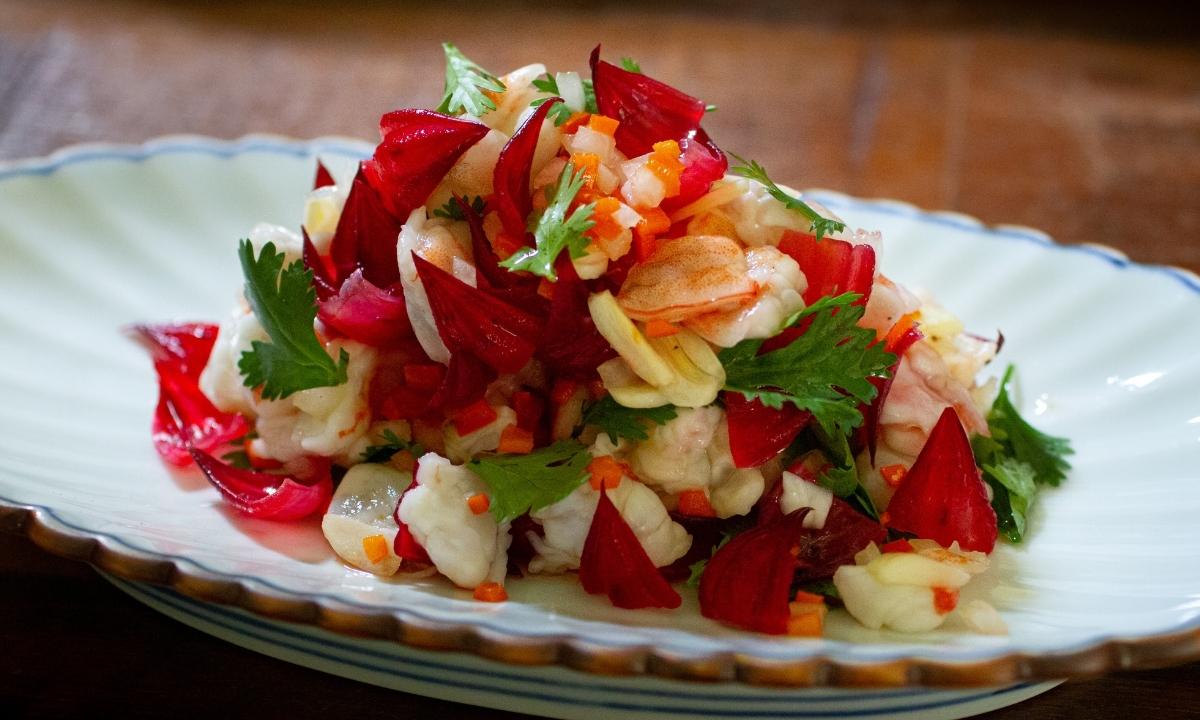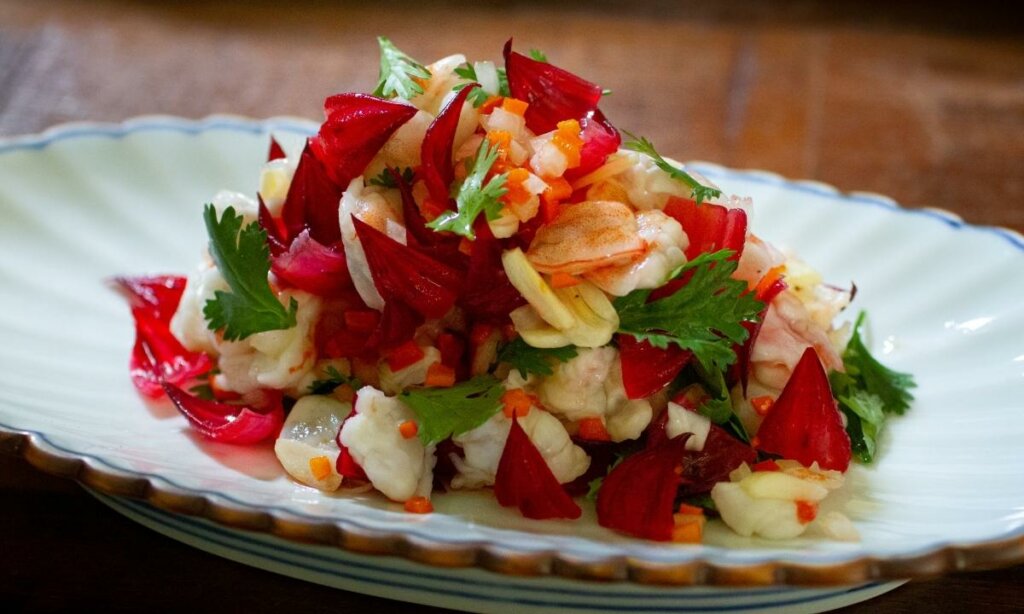 Describing this salad in words transforms flavors and texture into language; thus, if you're not familiar with salad flavor re-layering terms, you can quickly review them here, as this is the foundation for the technique described here.
If you can't obtain fresh roselle fruits, I suggest that you try to grow some, or substitute them with any sour red fruit (such as cranberries).
This is a wonderful salad that had fallen into obscurity. But, as one of Lady Plean Passakornrawong's first-ever recipes published in the 1890 edition of the "Bpradtithin Bat Laae Joht Maai Haeht (ประติทินบัตร แล จดหมายเหตุ)" journal, it deserves a resurrection.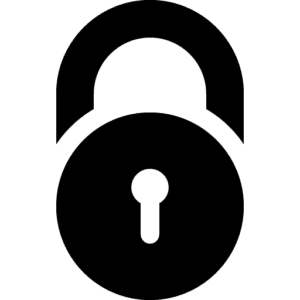 Unlock exclusive content!
Log in now or become a valued subscriber 
Login