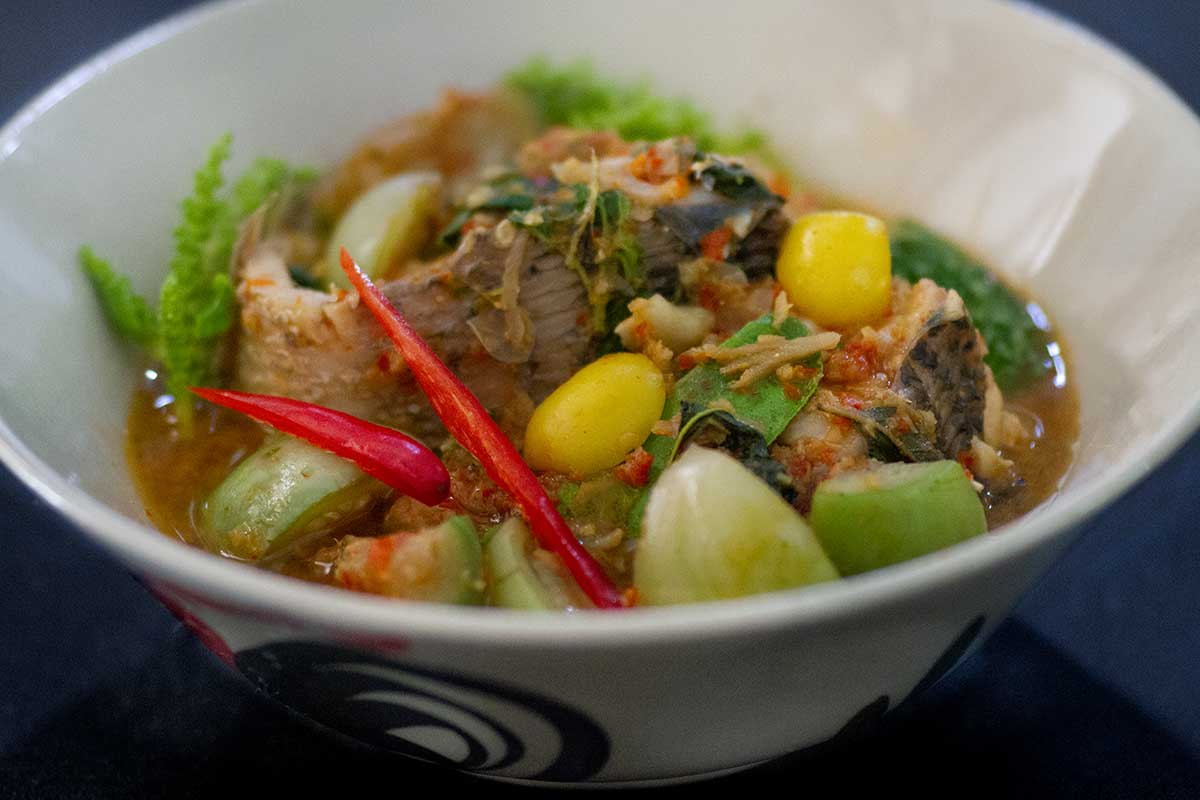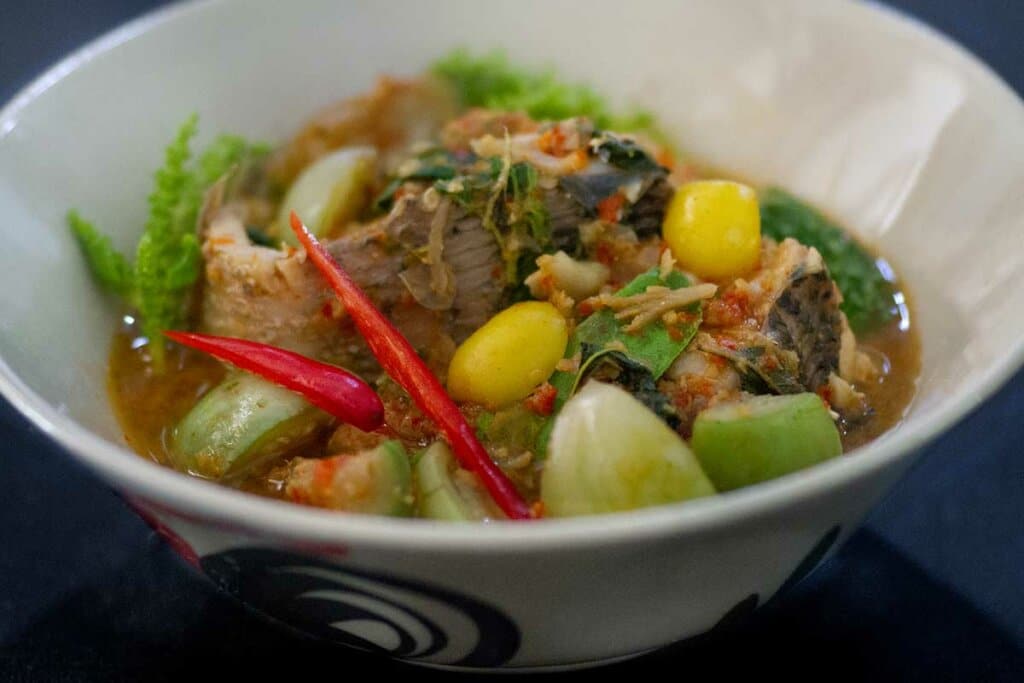 This recipe is adapted from a recipe I obtained from a jungle food restaurant in Kanchanaburi province. The paste is a downgrade of a phrik khing paste – it omits the coriander roots and shallots. In addition, the recipe substitutes the fermented shrimp paste (kapi) with maawn fermented fish paste (กะปิมอญ; gabpi maawn), which is a popular ingredient among the Mon-Burmese population of the western province. The lack of shallots eliminates any sweetness that might impair the sharpness and heat of the dish. Furthermore, a double hit of citrus notes from holy basil are infused into the dish: from the holy basil flowers added to the paste and the holy basil leaves added to the curry.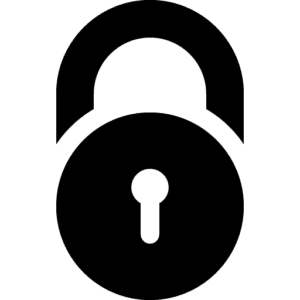 This Content is Locked
Join Today to unlock the content! 
Login