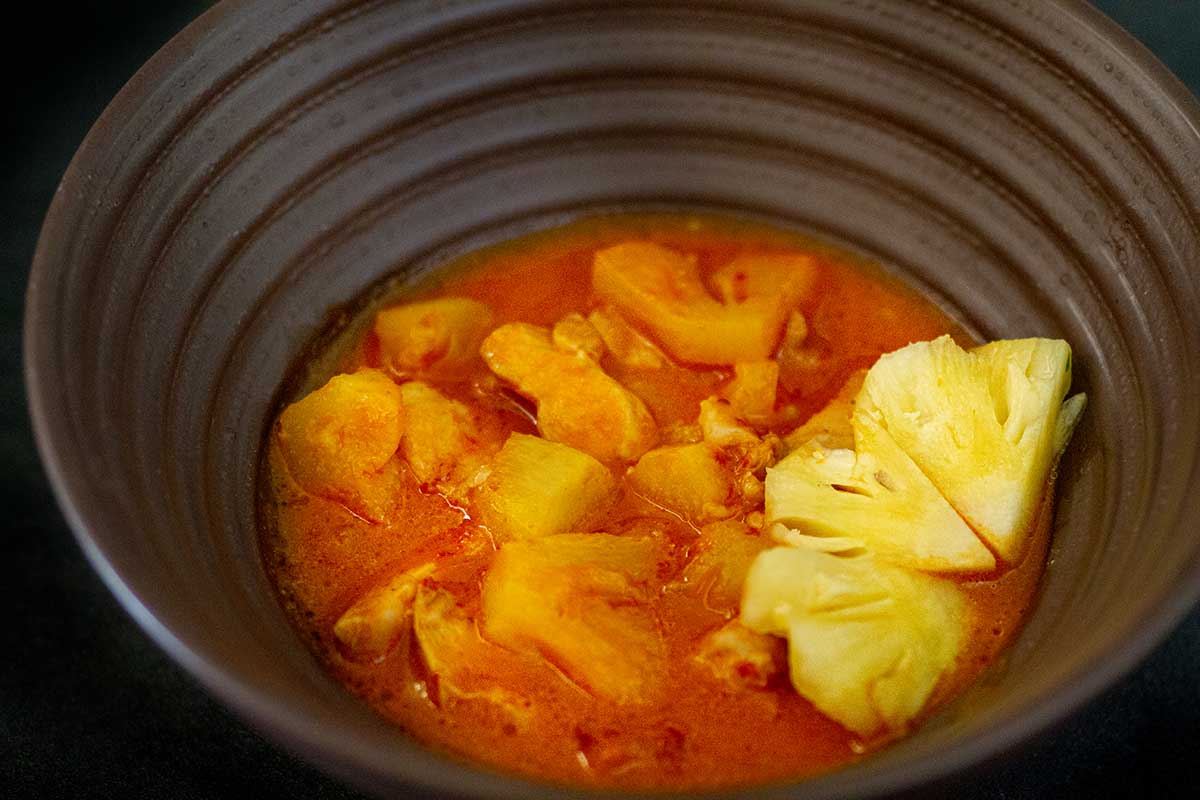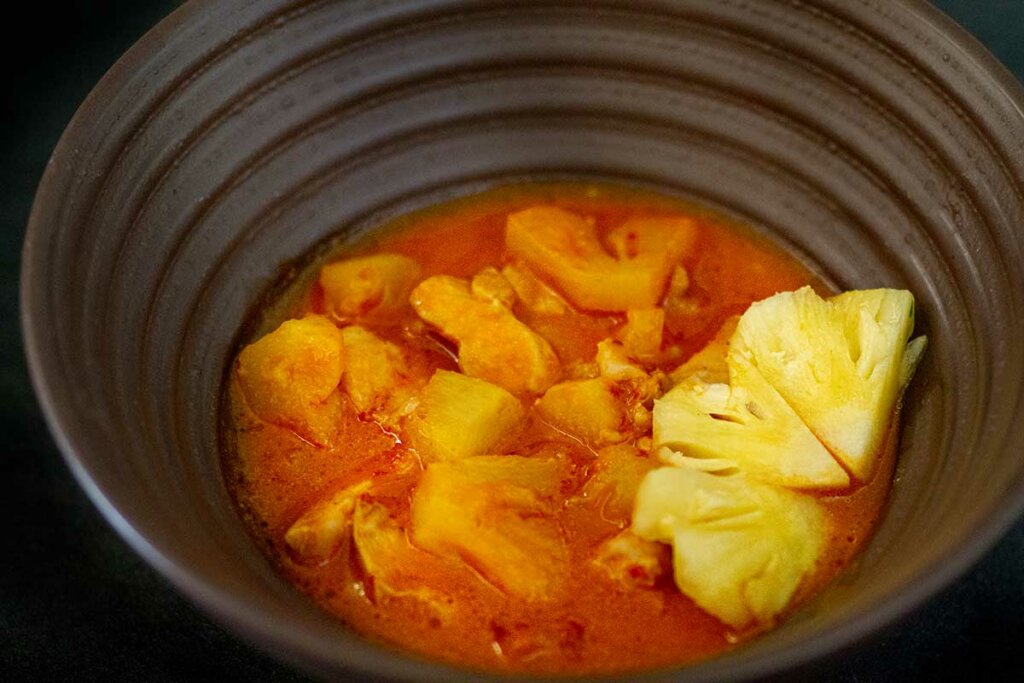 At first glance, this chicken and pineapple curry might seem ordinary or plain. After all, even though spicy curries with sour notes have been relished for ages, they feature repetitive patterns that could be viewed as common and perhaps uninteresting. However, with a calculated yet simple approach, this curry turns corners – quite literally – into a dish with a new flavor melody. It is thus referred to by its author, Mrs. Samaknantapol (Jeep Bunnag) (นางสมรรคนันทพล, จีบ บุนนาค), as laak laai roht, a "curry with manifold flavors (หลากหลายรส)".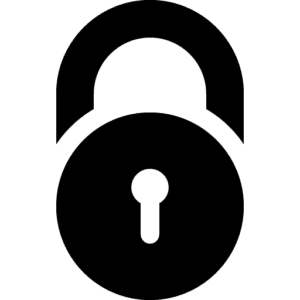 This Content is Locked
Join Today to unlock the content! 
Login