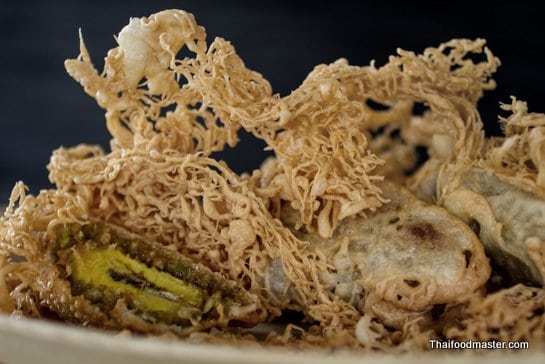 Deceptively simple, the recipe for battered, deep-fried unripe rice and grated coconut banana rolls (khao mao thaawt, ข้าวเม่าทอด) is actually quite challenging to master. Like so many Thai dessert recipes, this seemingly straightforward dish has a complex character.
Khao mao thaawt can be served by itself as a dessert, or it can accompany savory dishes such as fermented rice noodles with coconut and peanut sauce (khanohm jeen naam phrik, ขนมจีนน้ำพริก).
At the heart of khao mao thaawt are creamy Lady Finger bananas nestled in a sweet blanket of coconut paste (gracheek, กระฉีก) and roasted pounded unripe rice (khao mao raang, ข้าวเม่าราง). These banana roll-ups are then dipped in batter, two at a time, and deep-fried.
Hand-sprinkling additional batter over the frying bananas creates a visually impressive light ochre-colored crown – which is also fantastically crunchy.
The crispy fried batter coats the sweet and chewy brownish-greenish layer of gracheek surrounding the now almost-melted yellow bananas.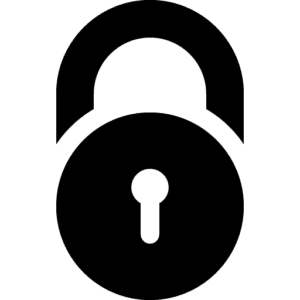 Unlock exclusive content!
Log in now or become a valued subscriber 
Login