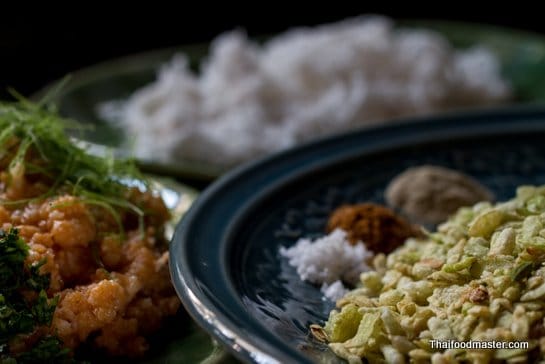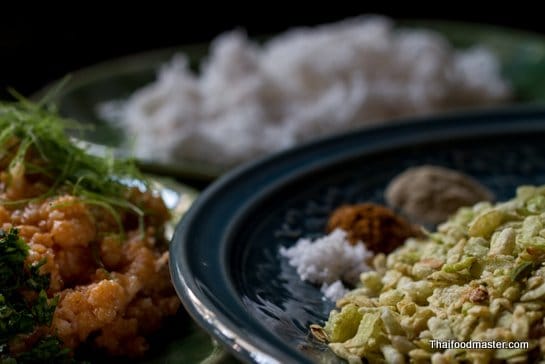 Khao mao bueang and khao Mao Mee (ข้าวเม่าหมี่) are the only two known savory dishes from antiquity made from pounded unripe rice grains (ข้าวเม่า; khao mao).
While khao mao mee (ข้าวเม่าหมี่) is still a well-known and widely available dish, very few people remember khao mao bueang. Therefore, we are pleased to reintroduce into the Thai culinary repertoire the delicious khao mao bueang.
This recipe for khao mao bueang is adapted from Thanpuying (Lady) Plean Passakornrawong. She was a pioneer of noble Thai cuisine, who lived and worked during the reign of King Rama V and the beginning of the reign of King Rama VI.
(Side note: In her book Thanpuying Plean spells the dish's name in the old way: เข้าเม่าเบื้อง)
A khao mao bueang meal consists of three separate plates. Each diner takes a small portion from each plate and mixes them, customizing the taste and textures to one's liking. It needs to be eaten immediately, when its crunchiness and flavor are at their peak.
Each guest will begin by taking freshly roasted unripe rice grains, then combining the grains with an intense shrimp relish, semi-mature grated and steamed coconut, and a fine chiffonade of kaffir lime leaves and torn coriander leaves, further adjusting the seasoning with salt, ground white peppercorns and ground chili peppers.
Seasoned only with salt and sugar to enhance their natural sweetness, the richness of the shrimp and coconut matches beautifully with the crunchiness and fragrance of the unripe rice grains.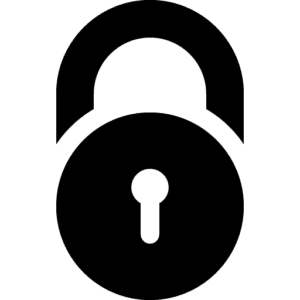 Unlock exclusive content!
Log in now or become a valued subscriber 
Login