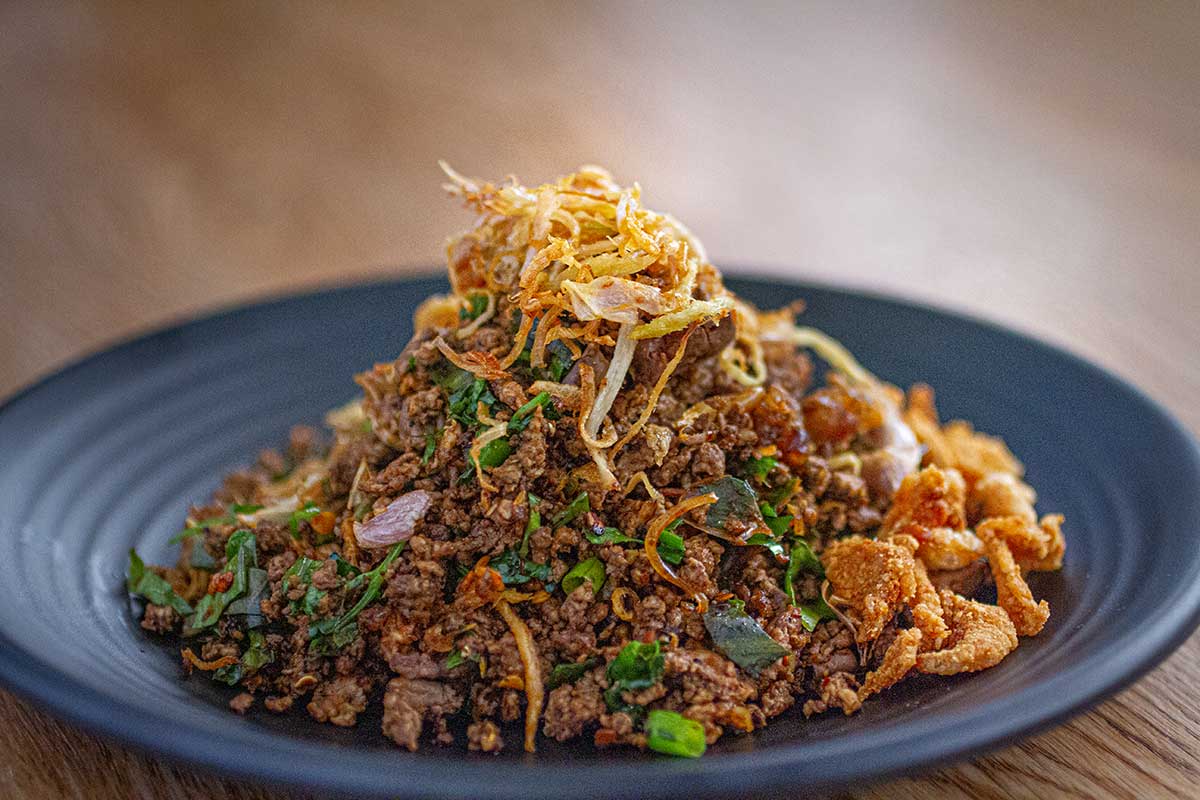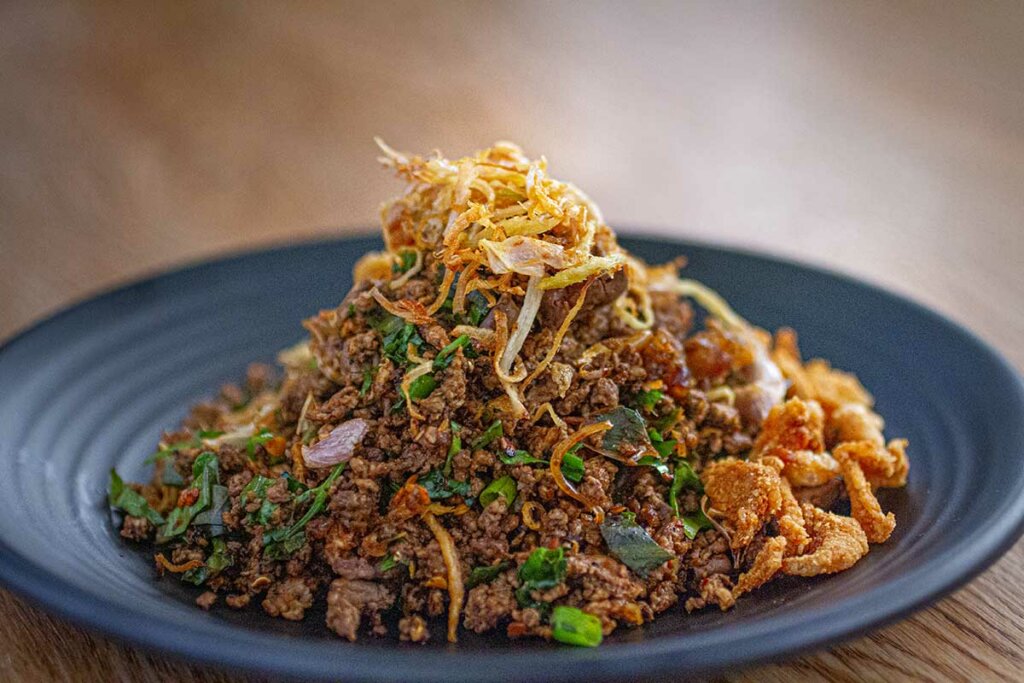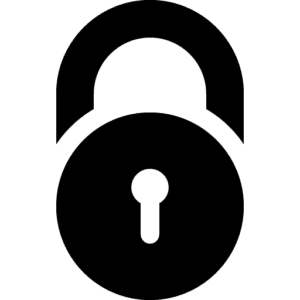 This Content is Locked
Join Today to unlock the content! 
Login
Incorrect username or password.
Incorrect username or password.
Related Entries
Laap mee is a laap that uses a generous amount of crispy ingredients. Called khreuuang mee (เครื่องหมี่), these crispy elements are often used in Northern […]
Duck laap, like other laap dishes, uses the whole duck, head to tail – including its meat, skin, internal organs, and bones. The recipe I provide below is modified for home-style cooking and uses duck parts; in the village environment, the duck is butchered and the bird is allowed to bleed completely, the blood is collected, and the bird is then cleaned and plucked.
A Tai Lue style grilled catfish laap which is somewhat more complicated than the Issan version of grilled catfish laap.
Gai dtai naam, which means "under water chicken" in Thai, consists of braised chicken in a coarse, aromatic paste made from lemongrass, galangal, garlic, chilies, kaffir lime leaves, holy basil, coriander and spring onions. In the home-cooked dish popular among the Thai working class, the entire chicken – including the bones – is chopped into bite-size pieces, and served with a bottle of rice wine accompanied by local country-style music (luktung) at high volume.
Bitter buffalo laap with bile, cow's gastric juice, and fresh blood. Buffalo meat is lean and often described as sweet.