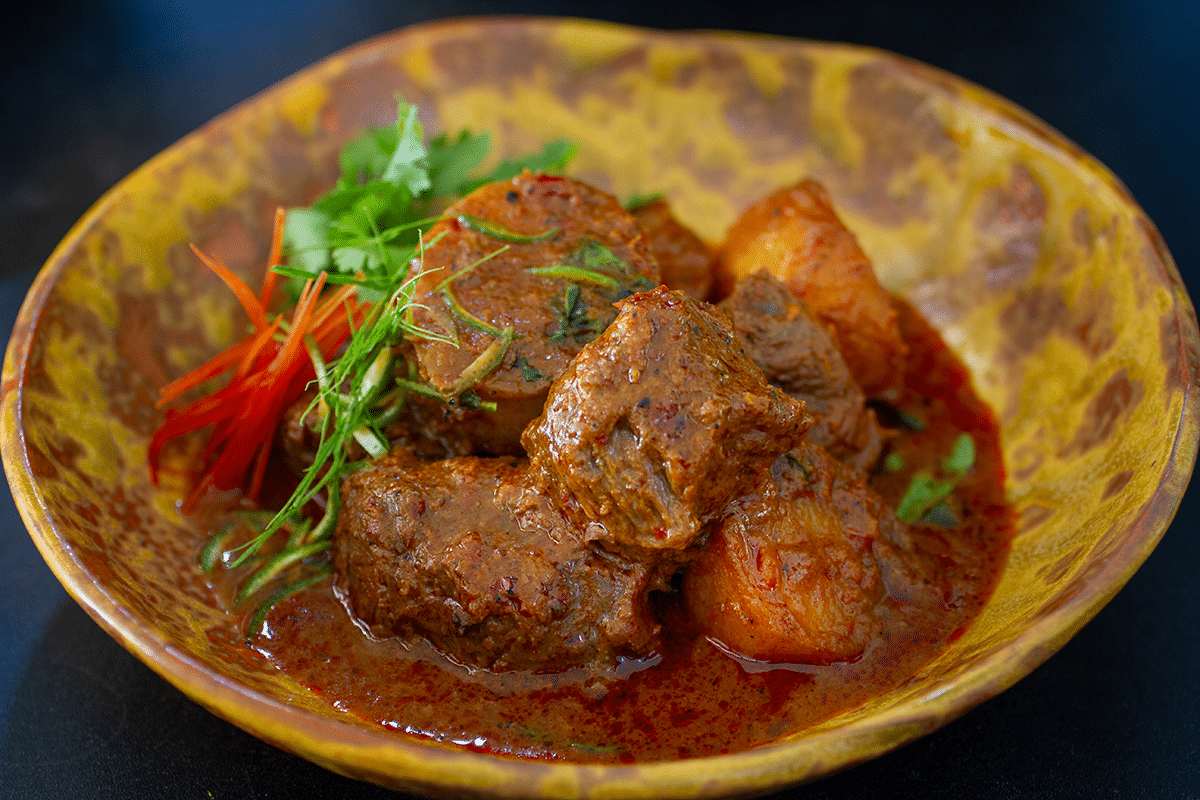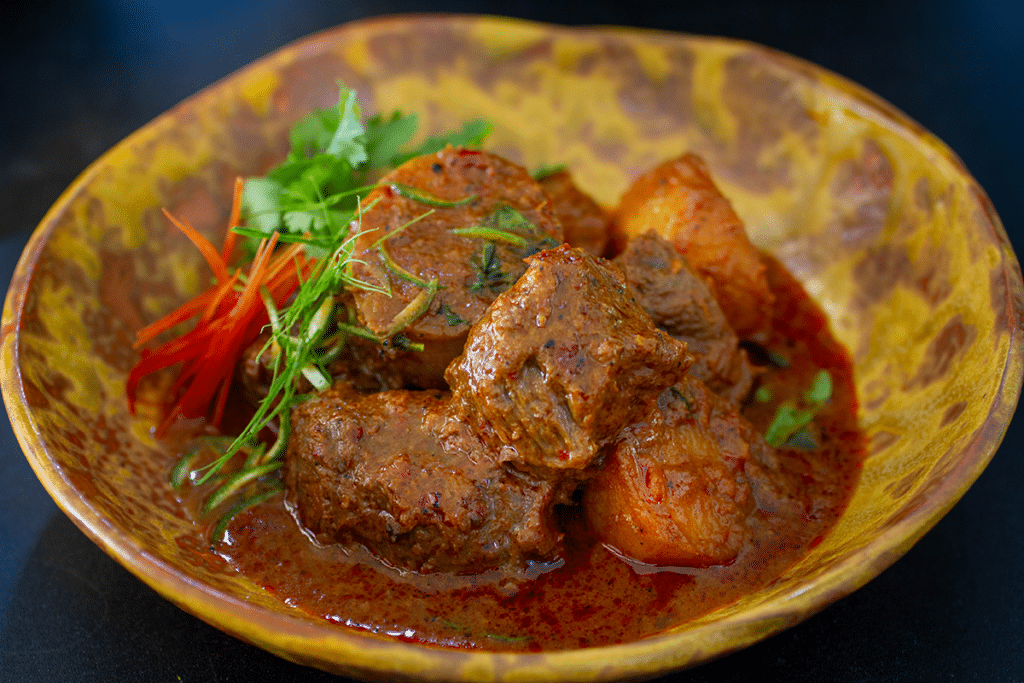 Discovered in a memorial book for the funeral of SubLt. Soophoht Jeungpraphaa (ร.ต. สุพจน์ จึงประภา) (1925-1966), this beef and potato curry dish unites two distinct curry styles: Massaman curry, known for its sweet and warming complexity of dry spices, punctuated by the vibrancy of bitter orange juice; and gaaeng phet (แกงเผ็ด) spicy curry, dominated by a basil herbal identity. The recipe maintains a sense of traditional elegance despite the startlingly unusual culinary fusion; as these two cooking styles are woven together, their spiced comfort, earthy warmth, citrusy freshness, and cool herbaceous notes meld in a gentle refinement. Drawing upon familiar and novel elements, this curry is both comforting and stimulating.
Massaman curry typically presents as a deep, rich dish. Its unique flavor profile is derived predominantly from a range of dry spices that point to its Persian-inspired roots in Siamese cuisine, along with a curry paste that exudes a sense of freshness. The dried chilis are roasted to deepen their color; the rest of the ingredients, such as the shallots, garlic and dry spices, are roasted too, individually, before being pounded into the paste. Conversely, the gaaeng phet (แกงเผ็ด) curry integrates dry spices more sparingly and is known for flavor qualities that are based on a phrik khing (พริกขิง) paste made of fresh aromatics and a basil herbal identity.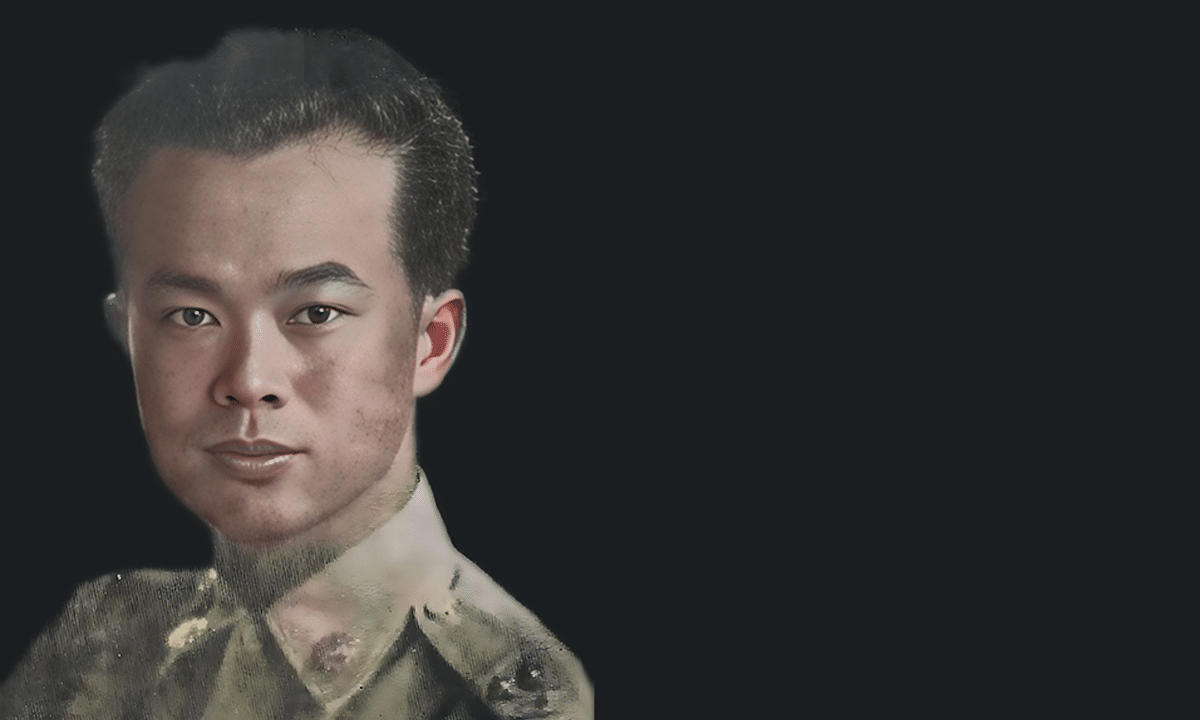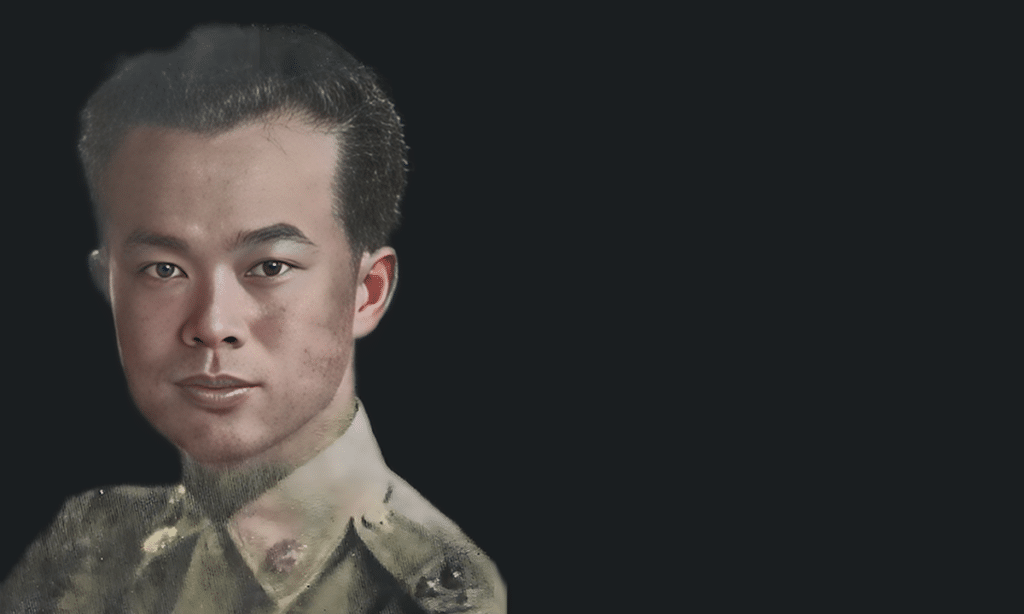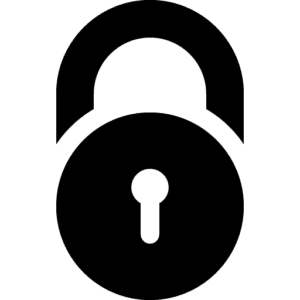 Unlock exclusive content!
Log in now or become a valued subscriber 
Login