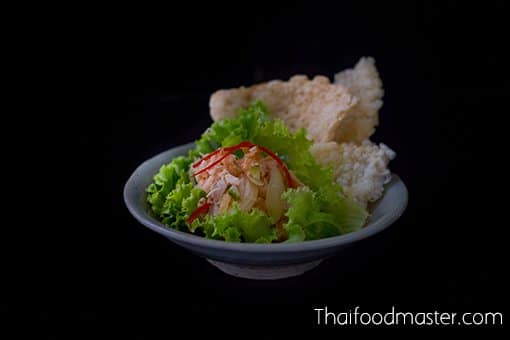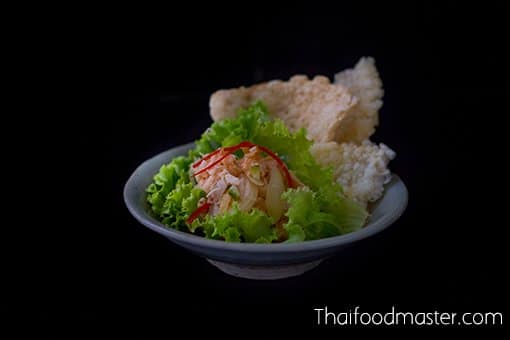 Cooking is a melding of science, magic and camouflage, in which we challenge ourselves to modify the properties of the ingredients we use into a whole that transcends each element. Siamese culinary wisdom strives to create new gastronomic experiences by transforming the obvious and the well-known into new arcane and concealed pleasures.
Thus, it is unsurprising that this dish, poetically known in Thai as goong saawn glin (กุ้งซ่อนกลิ่น), translates literally into English as "shrimp with concealed aroma".
Shrimp meat is cold cooked with mild acidic elements, it is kneaded with lime juice and a bit of salt until the meat turns opaque-white and firm. The vigorous kneading ensures that all the proteins coagulate and reach the isoelectric point – at which the electrical charges of the proteins balance completely, losing their ability to retain liquids.
The coagulated shrimp meat is pressed well, and the liquids, called naam sa uh (น้ำสะเออะ), are collected. The shrimp meat is then further crumbled, by hand, to achieve a flaky, paper-like texture.
A dressing is composed from the collected flavor-charged shrimp liquids by reducing them, on low heat, with shrimp tomalley which has been fried with a bit of oil and seasoned with sugar. This gives the dressing a saffron tint and a golden sheen, enriching and smoothing its texture, and empowering its umami savory flavor profile core. It is seasoned to a sour-salty-sweet flavor using lime juice, bitter orange juice (ส้มซ่า som saa), along with salt and sugar.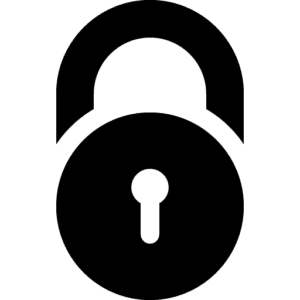 This Content is Locked
Join Today to unlock the content! 
Login