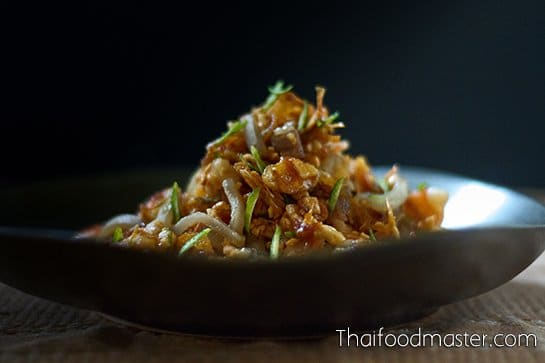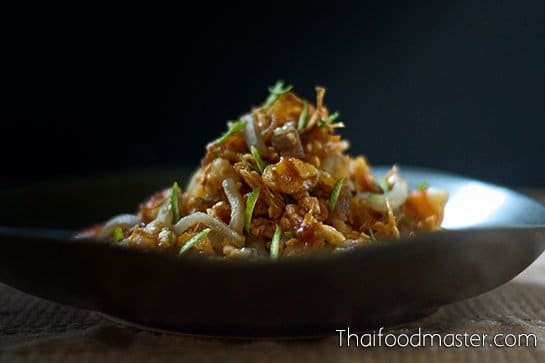 This salad recipe is adapted from the book "Maae Khruaa Huaa Bpaa" (แม่ครัวหัวป่าก์), published in 1971 as a memorial for Jao Jaawm Phit (เจ้าจอมพิศว์). Jao Jaawm Phit was the daughter of Thanpuying (Lady) Plean Passakornrawong, who was a pioneer of noble Thai cuisine.
The salad's complex flavors include intensely citrus-perfumed som saa peels, poached pork, soft gelatinous pork skin strips, and naturally sweet shrimp – bonded with a sweet and sour thick tamarind dressing, and bejeweled with a nutty peanut crunch, sweet crispy deep-fried shallots and golden garlic.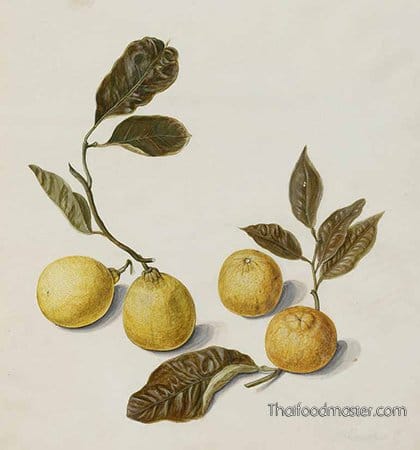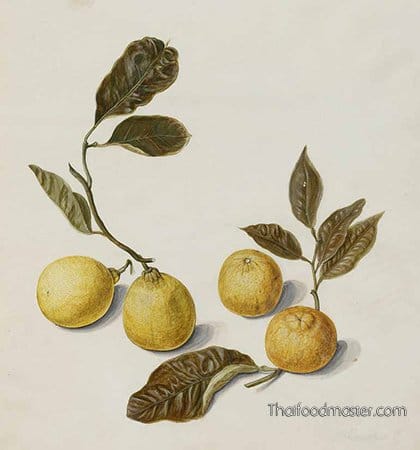 The dish is easy to prepare. Featuring som saa (ส้มซ่า, bitter orange or marmalade orange; scientific name: citrus × aurantium), this citrus fruit of Indian origin is in season from the beginning of the rainy months until winter. It is used as a flavoring agent or an herbal medicine that acts as a stimulant and an appetite enhancer.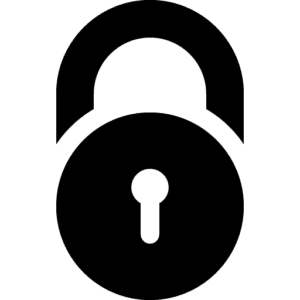 This Content is Locked
Join Today to unlock the content! 
Login