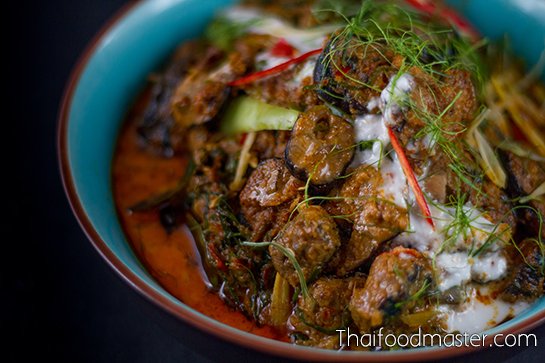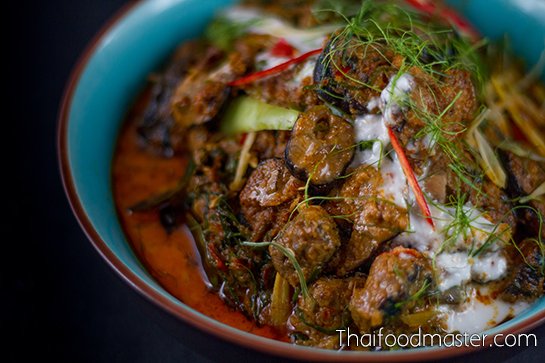 This curry includes a greater-than-usual quantity of aromatics used over three stages. First, the eel is cleaned and sliced into segments; then it is fried with a generous amount of lemongrass, galangal, kaffir lime leaves and shallots. These help to counter its muddy and somewhat iron-like odor, which disappears along with the liquids and the aromatics.
Second, the eel is cooked in a rich coconut-based red curry strengthened with fingerroot, bitter ginger (gra theuu, กระทือ), sand ginger (bpraw haawm, เปราะหอม), coriander seeds and cumin seeds. The curry paste is thoroughly fried with coconut cream until it is cooked, and its flavors rounded down to a more homogenous flavor identity.
And in the third stage, a spicy scented layer – with a pungent, peppery-camphor touch – is produced by using the same fresh rhizomes, along with Thai basil flowers and leaves, fresh peppercorns and fresh young light-green long chilies.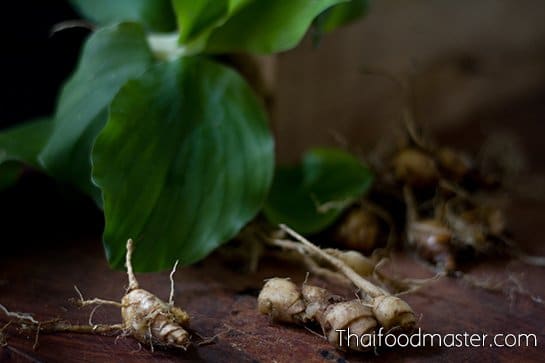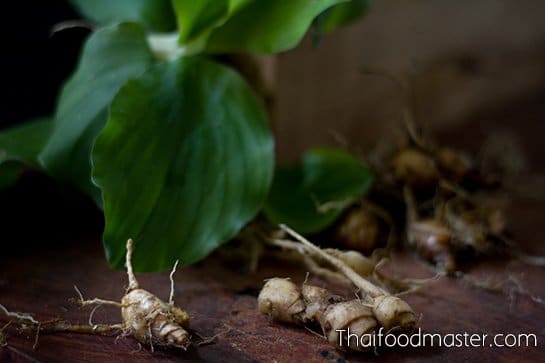 This recipe is adapted from the vintage book: "Gap Khaao O:H Chaa Roht" by Ging Ga Nohk) (กับข้าวโอชารส โดย กิ่งกนก – กาญจนาภา พ.ศ. 2485). This rare book was written in 1942 during WWII, a period of global turmoil in which Thailand was invaded by the Japanese. That same year marked a decade from the ending of absolute monarchy rule in 1932, and one generation away from the peak of the Siamese culinary renaissance that flourished in the court of King Rama V (1868-1910): a nostalgic era for its children who are still with us to remember and reflect on those times.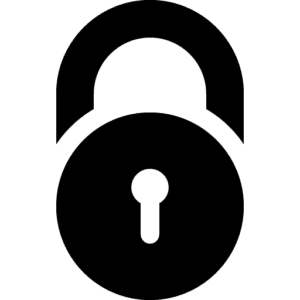 Unlock exclusive content!
Log in now or become a valued subscriber 
Login