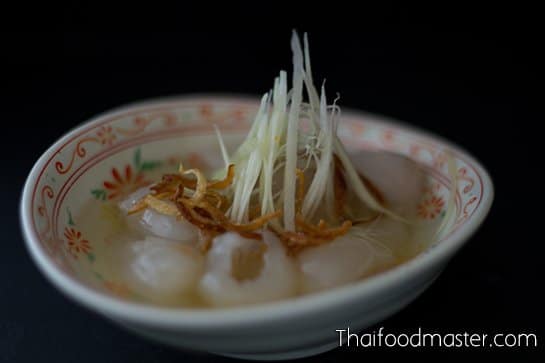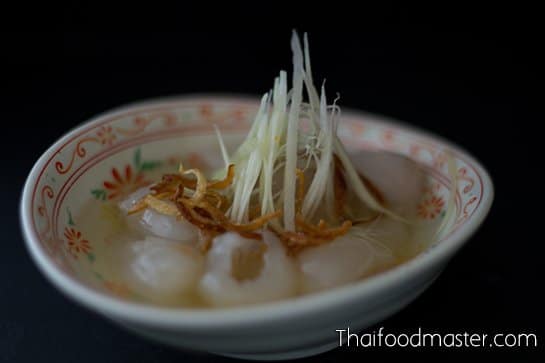 Sohm choon is a sweet and refreshing summer dessert made from lychee and other predominantly sweet-sour fruits – all afloat in an aromatic syrup. A type of dessert known as laawy gaaeo (ลอยแก้ว), sohm choon carries the name of another summer delight, the green and sour sohm choon savory mango salad described here.
The first reference to sohm choon as a dessert appears in in the early 1800s, in the culinary poetry of King Rama II gaap heh chohm khreuuang khaao waan (กาพย์เห่ชมเครื่องคาว – หวาน). The poetry was sung during the royal barge's procession, and this verse refers to sohm choon as a dish made of lychees. A closer look at other foods that are mentioned in the verse also reveals other dishes that are clearly of Chinese origin, such as boiled pork spleen (dtohm dtap lek ต้มตับเหล็ก), steamed bird's nests (rang nohk neung รังนกนึ่ง) and persimmons (luuk phlap ลูกพลับ).
So how and when did the description of sohm choon change from a thinly sliced unripe sour green mango salad to a sweet lychee dessert? Is there any connection between the sweet sohm choon and the other Chinese-influenced dishes that the King praises in his literary work?
To answer this question – and without any written documents available – we need to examine the history of the lychee in Siam and to apply our understanding of ancient Siamese insight in food preparation, and thus reach a conclusion that is based on historical fact.
Lychees are of Chinese origin
The lychee is not indigenous to Thailand; the tree originated in Southern China. Cultivation of the tree in Siam began only in the early 1800s, the beginning of the Rattanakosin era.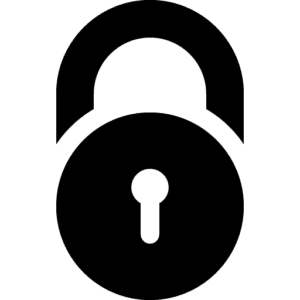 This Content is Locked
Join Today to unlock the content! 
Login