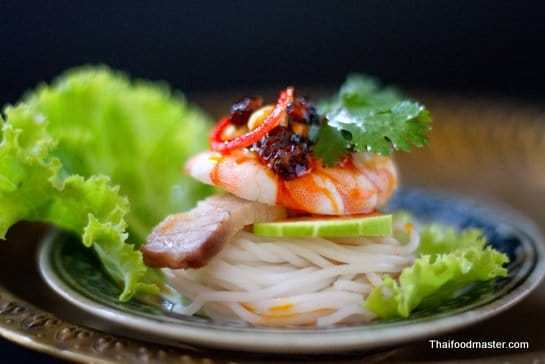 Khanohm jeen yee poon is an appetizer consisting of a small roll of fermented rice noodles laid on a green lettuce leaf and topped with a slice of cucumber and cooked shrimp and pork belly, dressed with sour-sweet and salty fried chili jam, sprinkled with roasted peanuts and decorated with coriander leaf and a thin julienne of fresh red chili pepper. A squeeze of fresh lime juice is applied just before eating the dish.
Literally, "khanohm jeen yee poon" is translated as "Japanese-style fermented rice noodles". But there is no evident Japanese motif in the dish that explains its name, and if we were to name the dish ourselves we would probably call it miiang khanohm jeen (เมี่ยงขนมจีน).
Miiang (or miang) is a general term for bite-sized dishes that contain several ingredients, each offering a distinct element of flavor, color or texture to create a perfect mouthful.
We came across this peculiarly-named appetizer in Lady Gleep Mahithaawn's book "Recipes for Teaching Children and Grandchildren" (หนังสือกับข้าวสอนลูกหลาน), printed for her 72nd birthday celebration on January 7, 1949.
We wondered: Why did Lady Gleep label this hors d'oeuvre recipe as "Japanese-style"?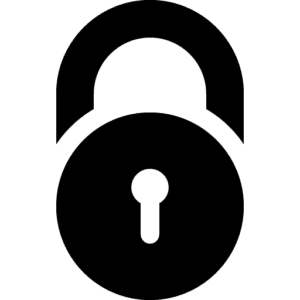 Unlock exclusive content!
Log in now or become a valued subscriber 
Login