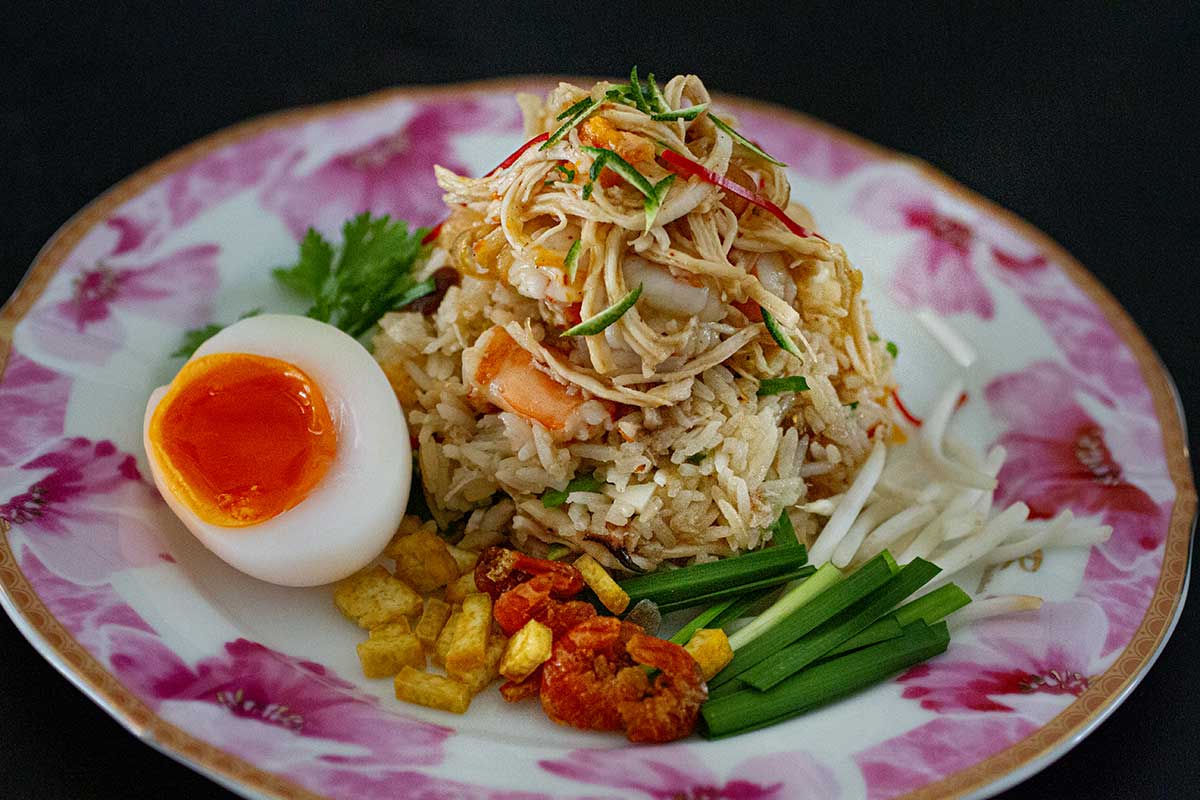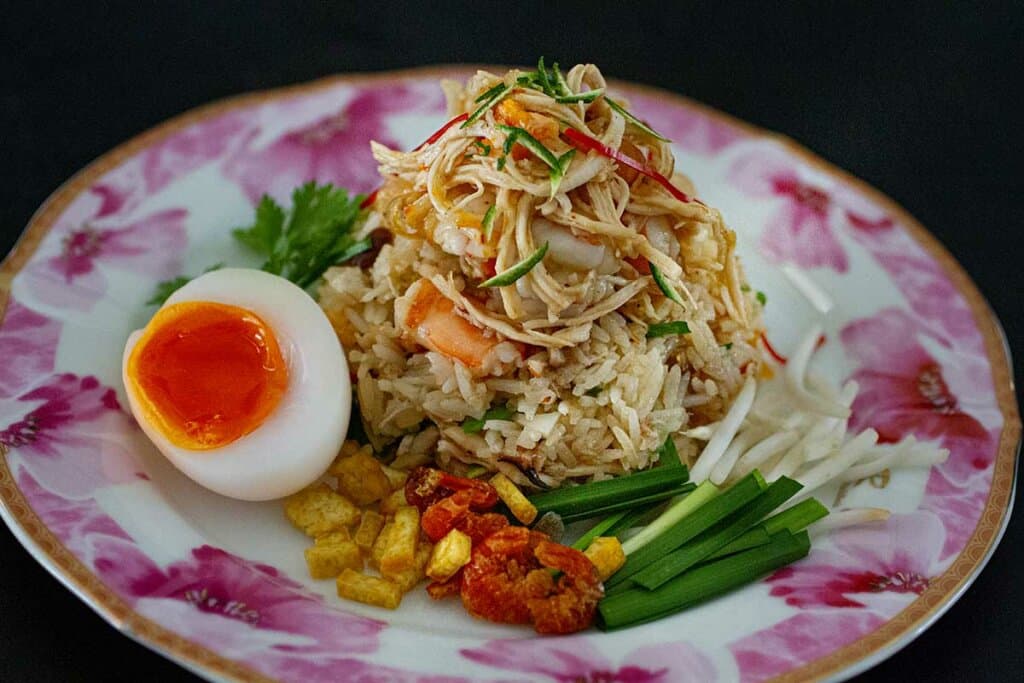 In her book Maae Khruaa Huaa Bpaa (MKHP) (ตำราแม่ครัวหัวป่าก์), Lady Plean Passakornrawong presents a fried rice recipe that is similar to mee graawp (หมี่กรอบ). She refers to the dish as "mee fried rice (ข้าวผัดหมี่)" in its seasoning style, and many of the ingredients are also similar. But, rather than mixing the seasoning sauce with crispy rice vermicelli noodles, the rice is fried in flavorful pork lard and includes pork, shrimp, crab, chicken, firm yellow tofu, garlic chives and bean sprouts, which Lady Plean refers to as "thuaa phaw" (ถั่วเพาะ) using an old term. To achieve a well-rounded taste, the dish is seasoned with fermented soybean paste, fish sauce, granulated sugar, and two of the three sour elements – vinegar and lime juice – resulting in a pleasant savoriness with a three-flavor profile. Ground chili is added for heat, and thinly sliced bitter orange peel is added as a topping.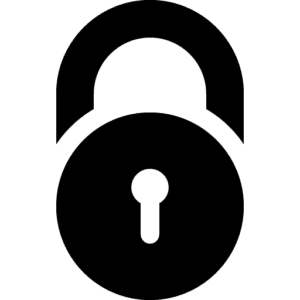 This Content is Locked
Join Today to unlock the content! 
Login