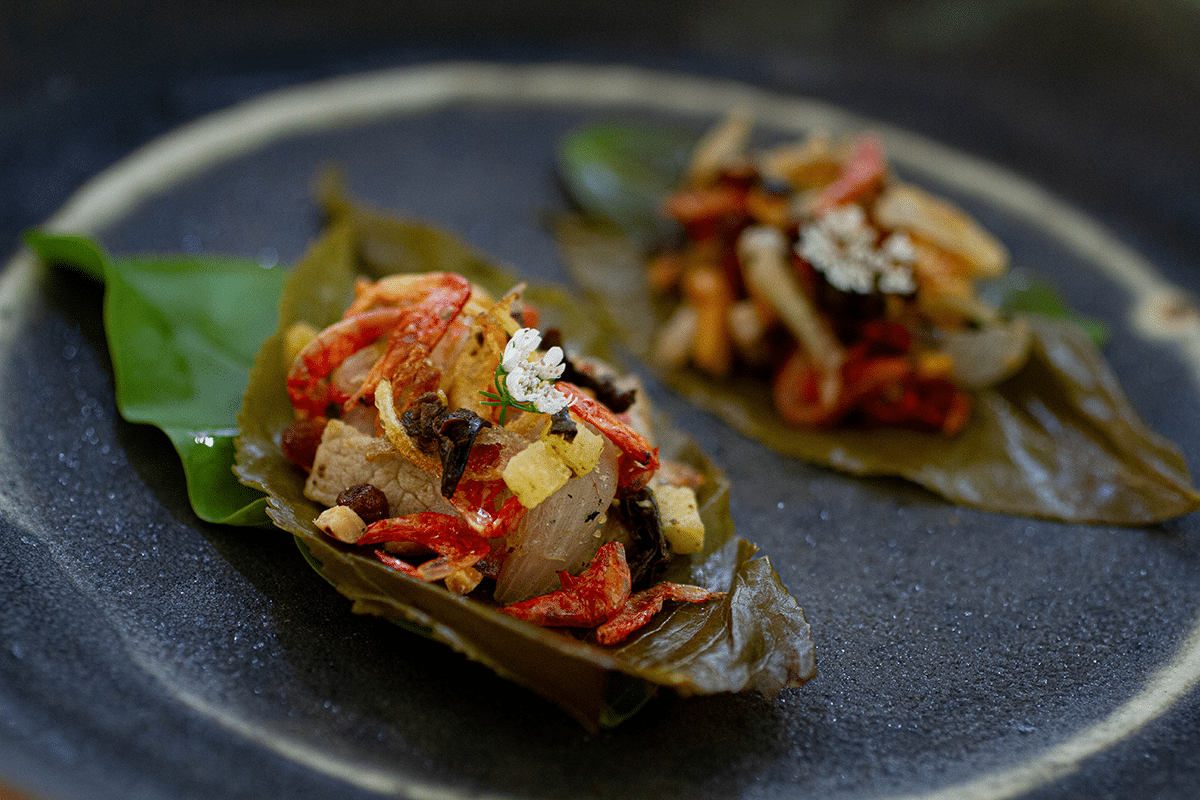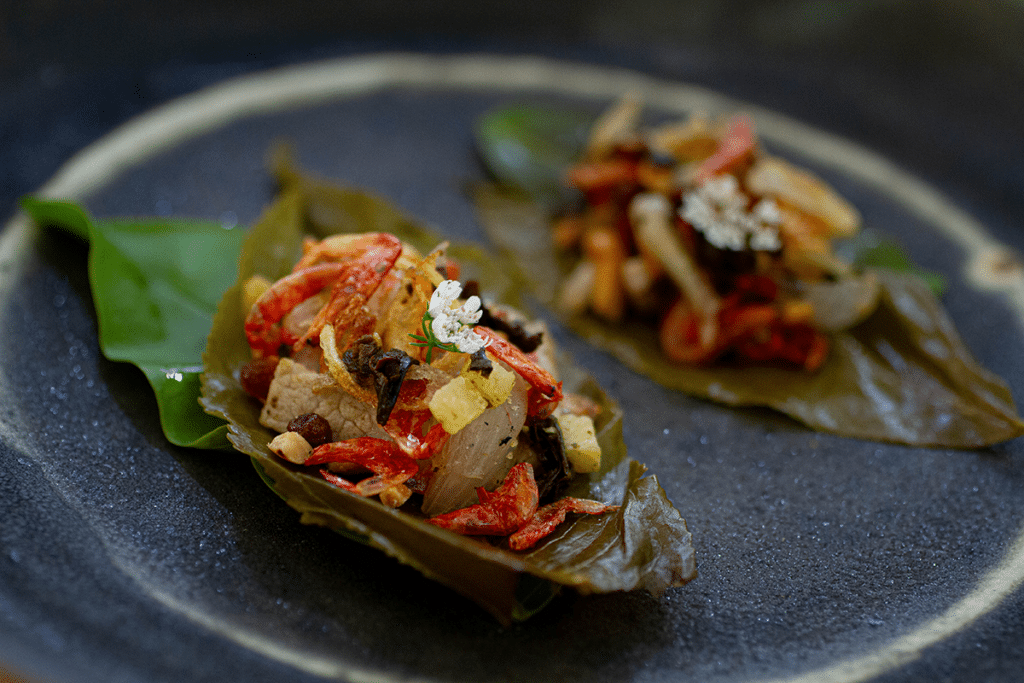 The word 'miang' is often used to designate Thai hors d'oeuvre-like snacks consisting of various ingredients wrapped in leaves. To chew on a miang parcel delivers a delightful melee of flavors and textures, each triumphing over the other in a continuous transformation, creating a captivating and ever-evolving taste experience throughout the bite.
Miang sot is a fermented leaves dish that appeared in a cookbook published in honor of Thao Suphatigaanapakdee (also known as Prik Sirisamphan) (ท้าวสุภัติการภักดี (ปริก ศิริสัมพันธ์)), in 1928. Titled Gap Khaao Thai (กับข้าวไทย), the book features a collection of recipes that were once prepared and served to King Chulalongkorn Rama V. The author, Sohmboon Sirisamphan (เถ้าแก่ สมบุญ ศิริสัมพันธ์) a respected elder (known as thao gaae (เถ้าแก่) in Thai), was a distinguished businessman of Chinese origins.
The dish is composed of fermented tea leaves; it is perhaps the closest tea leaves wrap to the 'miang' style introduced to the Siamese court by Princess Dara Rasami in the late 1800s. The dish gives us a glimpse of flavor of what her household, which participated in the informal marketplace events within the palace, might have to offer.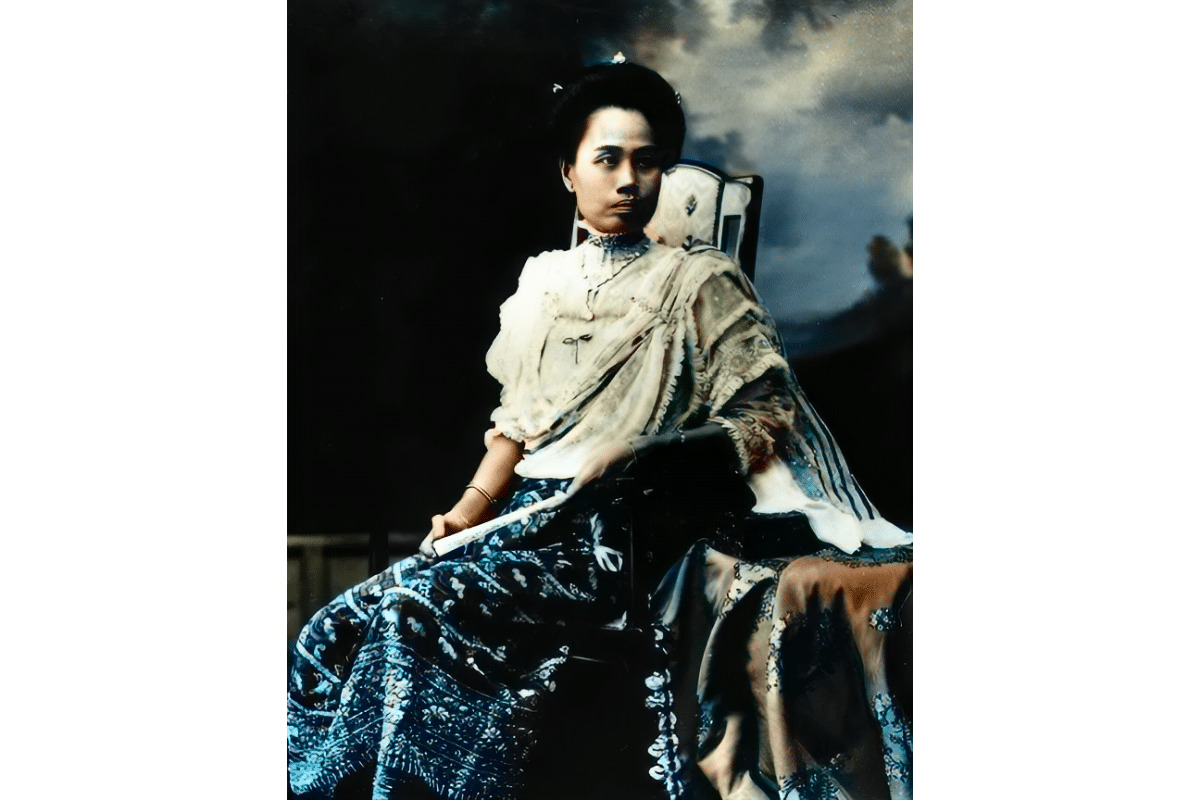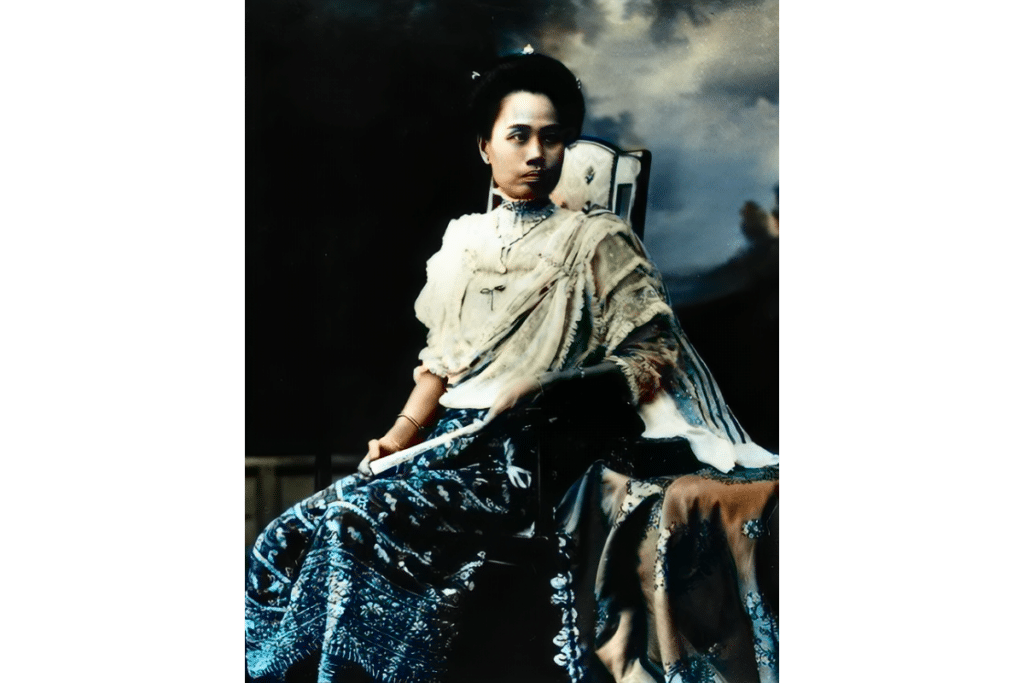 The popularity of miang in Siamese cuisine is tied to the history of two kingdoms, Siam and Lanna, and the life of one princess, Princess Dara Rasami. The daughter of King Inthawichayanon of Chiang Mai and the fifth consort of King Chulalongkorn, the princess was selected at the age of thirteen, in 1886, to serve as a consort to King Chulalongkorn in the Inner Palace; the decision was shaped by both political strategy and personal transition. At the time, Siam was consolidating its power and extending its influence over neighboring regions, including Lanna. As the ruler of Chiang Mai, Princess Dara Rasami's father, Intawichayanon, viewed the move as a strategic alliance. In return, King Chulalongkorn presented him with the medal of the Order of Chula Chom Klao, which is the Siamese equivalent of a knighthood.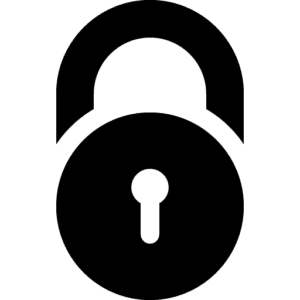 Unlock exclusive content!
Log in now or become a valued subscriber 
Login