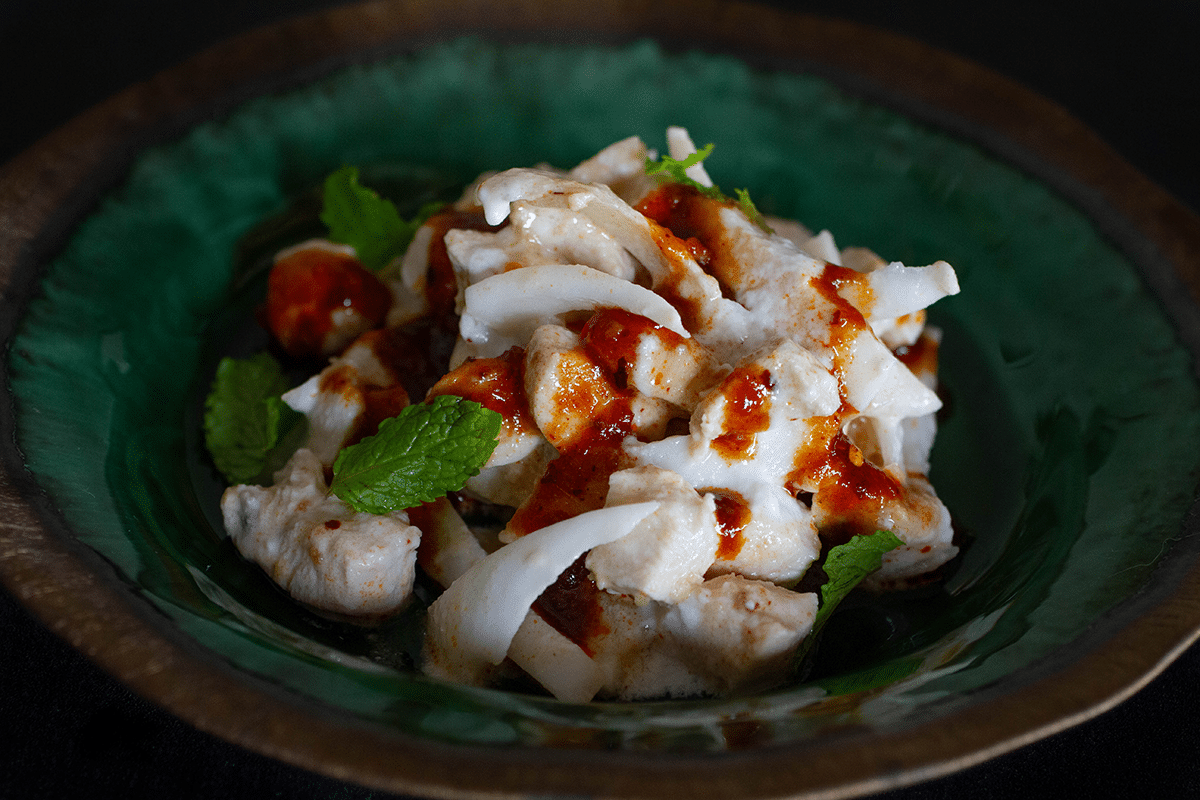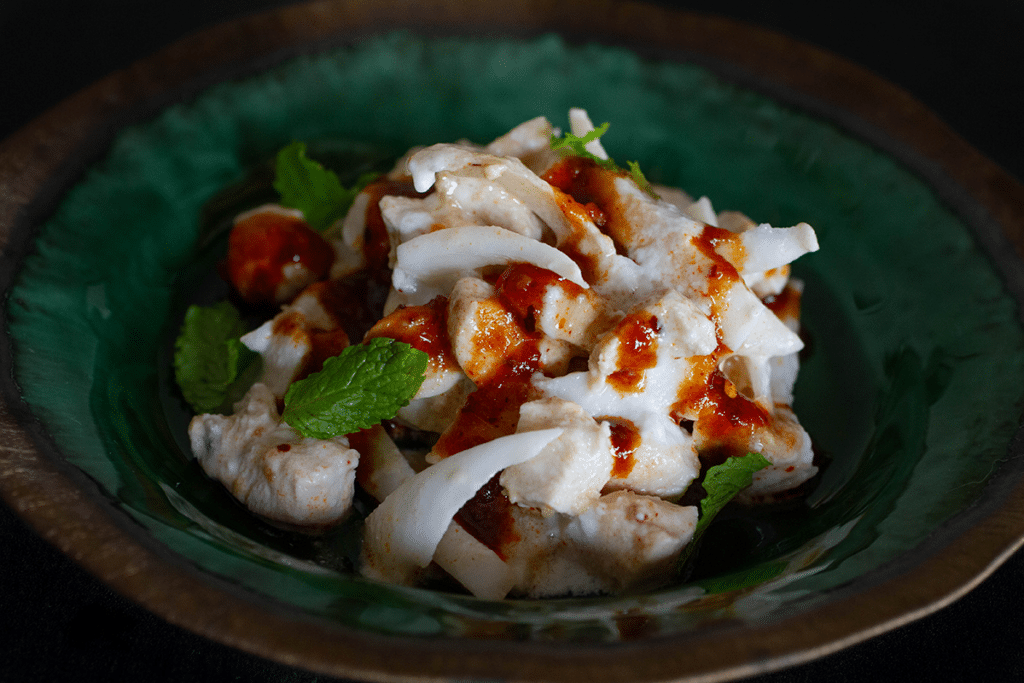 Faux frog salad is a rich, elegant dish featuring tender chicken braised in coconut cream and young coconut flesh with a chili-jam based dressing. Utilizing an old-fashioned salad assembly technique – the 'mix and layer' – this is a visually striking salad with alternating layers of reds and whites.
The name of this vintage dish – Faux Frog Salad – could be a reflection of the swinging social norms in Siam during the roaring twenties, a period of significant social change; as the country sought to navigate the challenges of modernization, Siamese society was shifting its dietary preferences away from the frog, once a common, versatile and popular ingredient. Thus, through the desire for distinction, chicken, an ingredient often compared to the taste of everything, was preferable to frog.
To prepare the dish, cut the chicken into small bite-sized pieces and cook it in a pot of simmering coconut middle cream, until the chicken is cooked and the cream has thickened and clings to the meat. For the best results, use freshly squeezed coconut cream. After the chicken is cooked, transfer it, along with enough of the cooking liquid, to a mixing bowl. The chicken will be dressed in chili jam, so keep that in mind when deciding how much of the cooking liquid to use.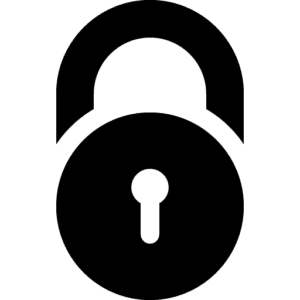 Unlock exclusive content!
Log in now or become a valued subscriber 
Login