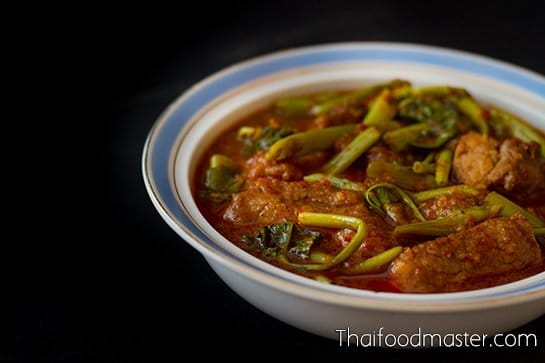 The name of thae phoh curry (แกงเทโพ) comes from the black ear catfish (pangasius larnaudii) (in Thai: thaeh phoh, ปลาเทโพ). Hard to catch, this elusive freshwater fish is an essential and much sought-after ingredient for this dish, with its belly the preferred cut to use. It was cooked together with water spinach (phak boong, ผักบุ้ง) or with deep-fried vegetables. Thai cooks sometimes resorted to other meats, due to the difficulties in obtaining the black ear catfish, but the dish retains its name.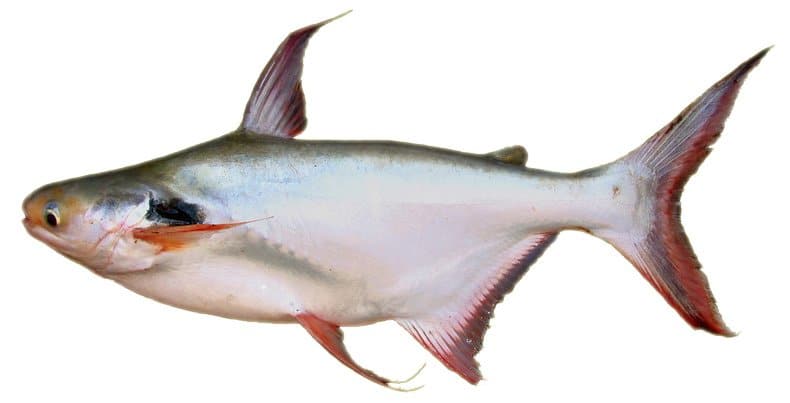 Thae phoh curry is a curry with multi-sour flavor shades. Thae phoh falls into the category of the gaaeng khuaa (แกงคั่ว) style of Thai red curries, as it contains no dry spices except white peppercorns. Instead, smoked dried fish meat is added to the red curry paste to accentuate and widen its umami-smoky savory flavor base.
Thae phoh curry is renowned for its flame-red broth – a broth redolent of the light and distinct citrusy aroma of kaffir lime leaves and juice. Its surface is jeweled with red oil drops released from the golden fish belly, suggesting an appetizing spicy feast to come. The curry's distinct appearance earned it a poetic passage in the culinary poetry of King Rama II: "Gaap heh chohm khreuuang khaao waan" (กาพย์เห่ชมเครื่องคาว – หวาน), in which the King vividly describes the desire to take a sip from heavenly foods at the sight of the golden fatty fish belly:
เทโพพื้นเนื้อท้อง เป็นมันย่องล่องลอยมัน
น่าซดรสครามครัน ของสวรรค์เสวยรมย์

Listen
These days, many would consider this dish to be a coconut-based Thai red curry; however, it can also be cooked as a water-based curry. This is because thae phoh curry evolved from a water-based sour curry called gaaeng chak sohm (แกงชักส้ม). But the practice of adding coconut cream to thae phoh curry makes culinary sense, as it underscores the oily rich properties of the ancient version.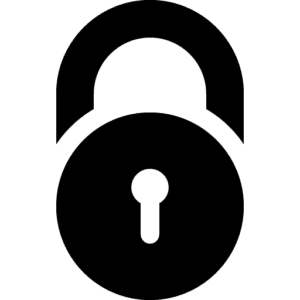 Unlock exclusive content!
Log in now or become a valued subscriber 
Login