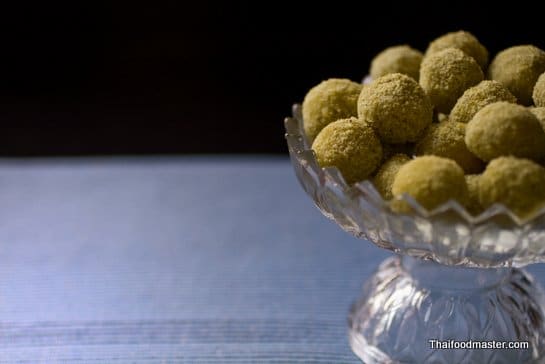 This ball-shaped dessert has a sweet coconut filling (gracheek), surrounded by a thin crust of pounded unripe rice crumbs, along with a tempting fragrance enriched with a Thai dessert candle or fresh flowers.
Demonstrating brilliant creativity and attention to detail, this classical Thai dessert uses only three basic ingredients. In this article, we have elected to follow the traditional recipe published in 1908 by Thanpuying Plean Passakornrawong.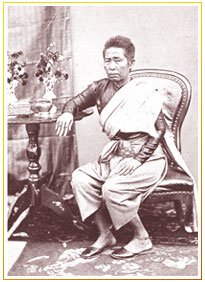 The Filling – Gracheek (กระฉีก)
Gracheek is a golden-colored paste produced by cooking together semi-matured grated coconut and palm sugar over low heat, until it is soft and malleable – not too chewy and not too thin. The coconut should be thinly grated, using a Chinese-style or a handheld coconut grater. If granulated white sugar is used in the recipe, it is best to use flower-scented water to prepare the syrup, as the resulting gracheek will be lighter, as well as perfumed.
The Crust – Pounded Khao Mao Raang (ข้าวเม่าราง)
Creating the rice crumb coating begins by preparing khao mao raang – roasting the unripe rice grains until they pop and become crispy.
After grinding and sieving, the fine crumbs should retain the bready aroma and the pleasant green color of the fresh unripe rice. Its scent is further deepened by smoking it with an aromatic Thai dessert candle.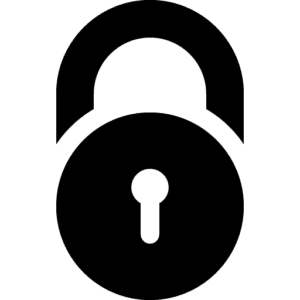 Unlock exclusive content!
Log in now or become a valued subscriber 
Login