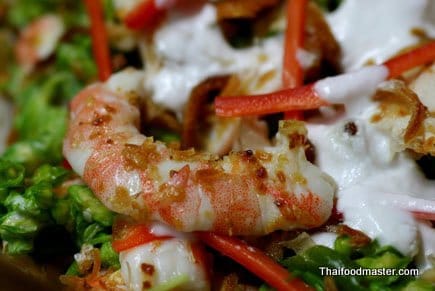 The first Thai restaurant in London was opened during the 1960's by HRH Princess Jurairat Nasiriman (1910-2000) (พระเจ้าวรวงศ์เธอ พระองค์เจ้าจุไรรัตนศิริมาน), the granddaughter of HRH King Mongkut (Rama IV). Princess Jurairat chose to offer this salad on the menu and named it "Salad of Thai Milkweed Flower". (Other names: Cowslip creeper, Telosma Cordata)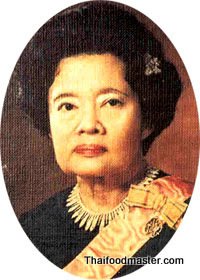 This fresh and tasty salad is so vibrant and easy for us to enjoy, it takes in the very basic flavors, sweet, salty, hot, and sour, and wraps them in a creamy coat of reduced coconut cream. The milkweed flower buds retain their crunchiness and their pleasant fragrance with only a gentle and very quick blanching in sweet boiling water.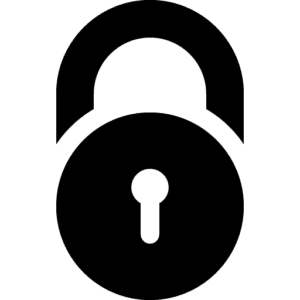 This Content is Locked
Join Today to unlock the content! 
Login